September 10, 2021: 'Cats Fall in Final Series Opener of the Regular Season
Tri-City Battles to Tie it in Top of the Ninth, Loses in the Bottom of the Frame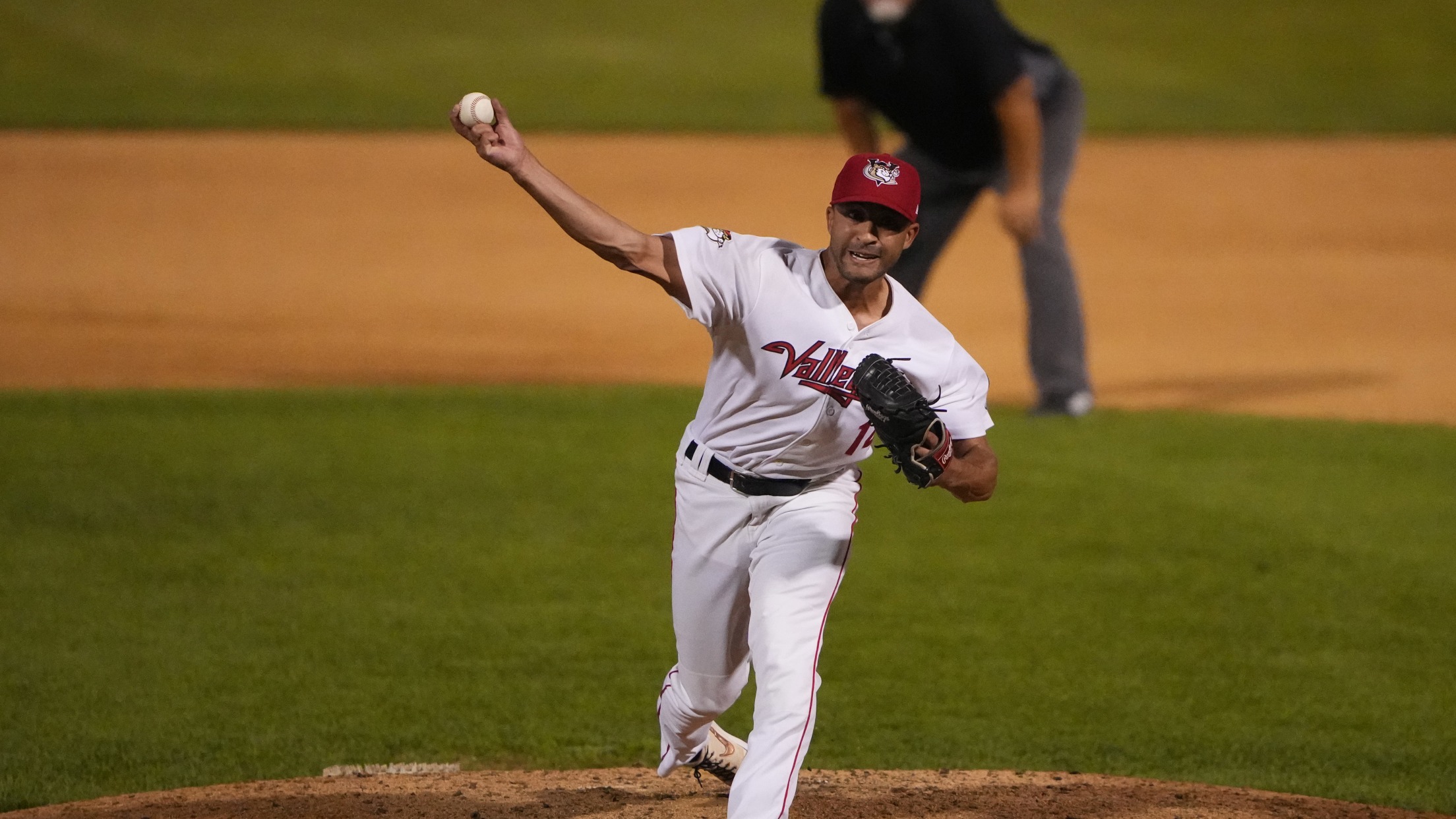 WASHINGTON, PA - The Tri-City ValleyCats (49-45) arrived in Washington, Pennsylvania Friday to kickoff their final regular season series of the year, and a pivotal one at that, against the Northeast Division Champion Washington Wild Things (55-39). Entering the day, the 'Cats remained half of a game out of first
WASHINGTON, PA - The Tri-City ValleyCats (49-45) arrived in Washington, Pennsylvania Friday to kickoff their final regular season series of the year, and a pivotal one at that, against the Northeast Division Champion Washington Wild Things (55-39). Entering the day, the 'Cats remained half of a game out of first place in the race for the Atlantic Division's crown.
Tri-City sent right-hander Logan Dubbe to the mound in the weekend opener. Dubbe spun 4 solid innings, allowing 1 run on six hits. Dubbe was ejected from the game following a close play at the plate, cutting his outing short, and causing him to be replaced by sidearmer Jake Dexter in the fifth. Dexter would combine with Francisco Jimenez to keep the Wild Things from crossing the plate for 4 innings.
In the top of the ninth, the 'Cats battled with two outs, and tied the game on an error by Washington third baseman Joe Campagna. The 'Cats signaled to the bullpen, summoning closer Trey Cochran-Gill (4-2) into the game in the bottom of the ninth. Cochran-Gill surrendered a single and hit one batter to begin the outing. The next batter, Washington left fielder Tristan Peterson laid down a sacrifice bunt that would result in an error charged to Tri-City shortstop Nelson Molina that would allow Cody Young to score from second, walking it off for the Wild Things.
FINAL | WASHINGTON 2 TRI-CITY 1
W: Dan Kubiuk (2-0)
L: Trey Cochran-Gill (4-2)
The ValleyCats remain in the race for the Atlantic Division as the season draws to a finish. First place Equipe Quebec split a doubleheader with Sussex County today, making the 'Cats deficit just one game going into the final weekend of the season. The 'Cats look to bounce back at Wild Things tomorrow at 7:05 PM EST in the middle game of a three-game set. Watch live at frontierleague.vhx.tv!
2021 playoff tickets are now on sale. Click here for tickets and more information.