September 11, 2021: 'Cats Shutout Washington in Must-Win Game
Tri-City Heads Into Final Day of Regular Season Still in the Playoff Picture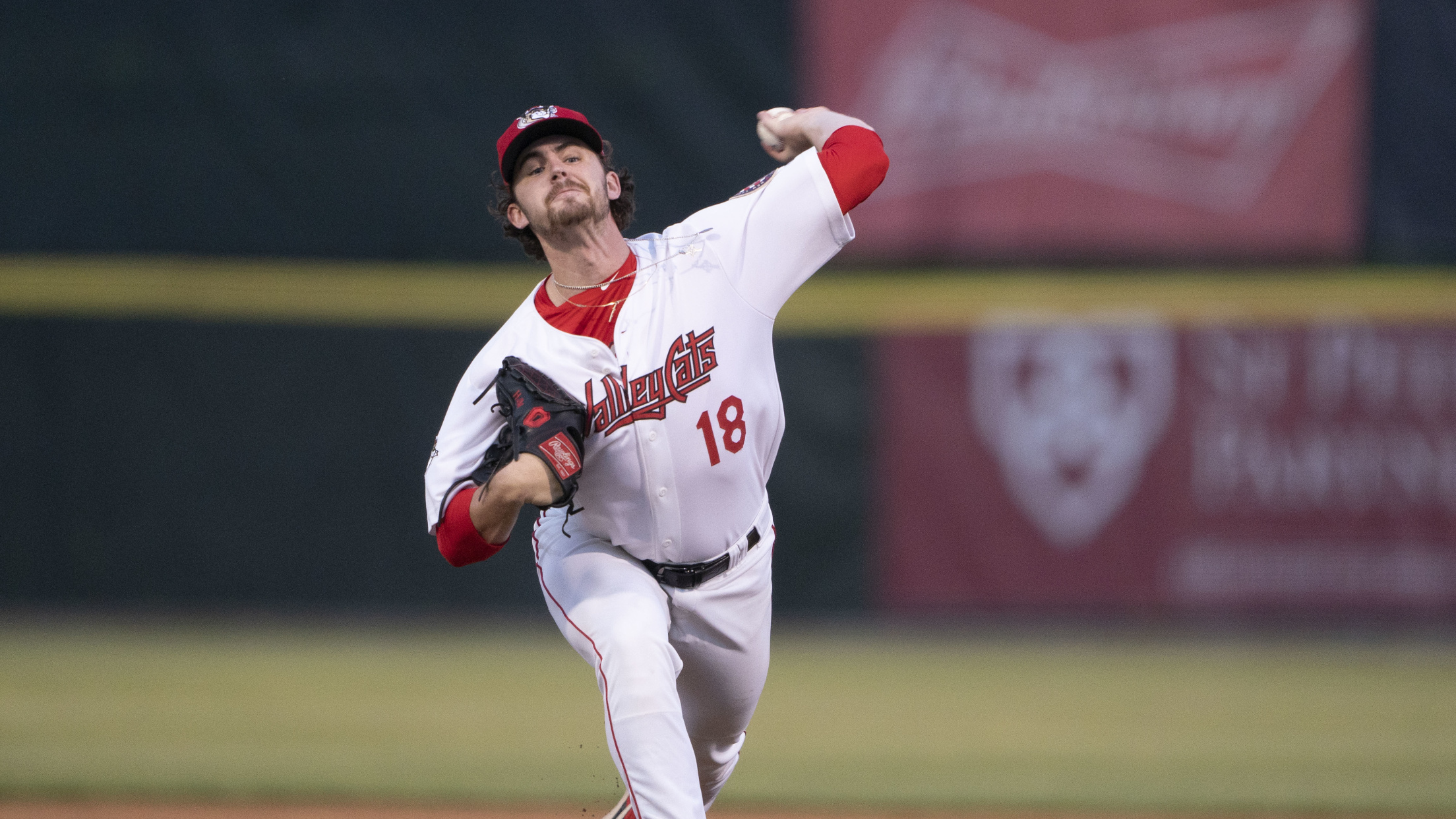 WASHINGTON, PA - The Tri-City ValleyCats (50-45) took on the Washington Wild Things (55-40) in a game that the 'Cats had to win in order to remain alive in the playoff hunt. Josh Hiatt took the hill for the 'Cats, tossing a strong 4 innings, before exiting with the bases
WASHINGTON, PA - The Tri-City ValleyCats (50-45) took on the Washington Wild Things (55-40) in a game that the 'Cats had to win in order to remain alive in the playoff hunt.
Josh Hiatt took the hill for the 'Cats, tossing a strong 4 innings, before exiting with the bases loaded and nobody out in the fifth. Hiatt surrendered 0 runs on 4 hits, walking 3 and striking out 2. Tri-City skipper looked to southpaw Patrick Murphy (5-2) to work out of the bases loaded jam. Murphy struck out the first two batters he faced and got a ground ball to get out of the jam completely unscathed. Murphy was brilliant for the entirety of his 3 inning relief outing, striking out 5 of the 10 batters he faced. Francisco Jimenez and Trey Cochran-Gill shared the same success, both working 1-2-3 innings after Murphy's outing ended.
Can-Am Conference All-Star Juan Silverio got the offense going in the top of the second, leading off with a solo shot to give the 'Cats a lead they would not surrender. The two additional Tri-City runs would come on a Jake Barbee RBI single (5th Inning), and a Luis Roman solo shot (8th Inning).
FINAL | TRI-CITY 3 WASHINGTON 0
W: Patrick Murphy (5-2)
L: Zach Strecker (2-7)
S: Trey Cochran-Gill (24)
The ValleyCats remain in the race for the Atlantic Division as the season draws to a finish. In order to make the playoffs, the ValleyCats must win tomorrow and Equipe Quebec must lose their 2:05 finale in Sussex County. The 'Cats return to Wild Things Park tomorrow evening for the final game of the 2021 regular season. First pitch is scheduled for 5:35 PM EST. Watch live at frontierleague.vhx.tv! 2021 playoff tickets are now on sale. Click here for tickets and more information.