September 12, 2021: ValleyCats Fall Short of Playoffs on Final Day of Regular Season
Tri-City Eliminated by Sussex County Loss, Falls to Washington in Finale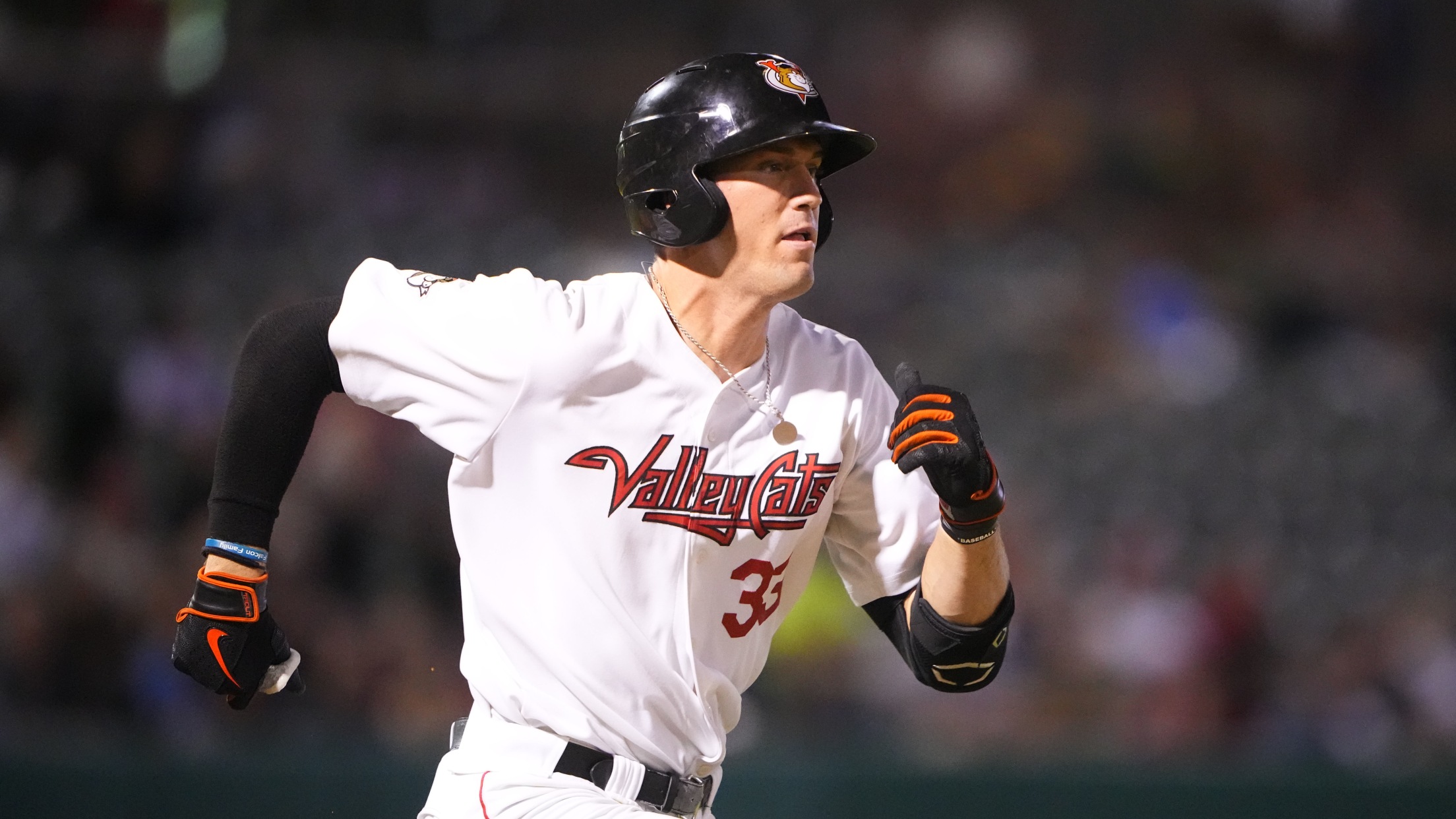 WASHINGTON, PA - The Tri-City ValleyCats (50-46) were eliminated from playoff contention before they even took the field for their regular season finale against the Washington Wild Things (55-40) in Washington, PA. Approximately one hour before first pitch of Tri-City's finale, Equipe Quebec defeated Sussex County to clinch the Atlantic
WASHINGTON, PA - The Tri-City ValleyCats (50-46) were eliminated from playoff contention before they even took the field for their regular season finale against the Washington Wild Things (55-40) in Washington, PA. Approximately one hour before first pitch of Tri-City's finale, Equipe Quebec defeated Sussex County to clinch the Atlantic Division, and officially eliminate the ValleyCats.
The ValleyCats used 4 different pitchers in the season finale. No Tri-City arm would toss more than 2 innings. Parker Kelly surrendered 2 runs, while Erick Heredia surrendered 4, as did AJ Candelario. Southpaw Jervic Chavez was the only ValleyCats pitcher to exit the game unscathed, tossing a scoreless 1.2 innings.
Zach Biermann remained hot to end the season, and would lead the way offensively, tallying 3 RBI, including a 2-run home run. Carson McCusker also left the yard. His solo shot in the 7th was his 6th of the year after joining the 'Cats late in the season.
FINAL | WASHINGTON 10 TRI-CITY 4
W: Alex Boshers (4-3)
L: Erick Heredia (0-3)
Today's loss officially concluded Tri-City's inaugural season in the Frontier League. The Tri-City ValleyCats would like to thank their fans, the best fans in baseball, for their continued support in a year unlike any other.
2022 ticket plans are now available. Click here or call 518-629-CATS for tickets and more information.