Drillers Blanked to Close Homestand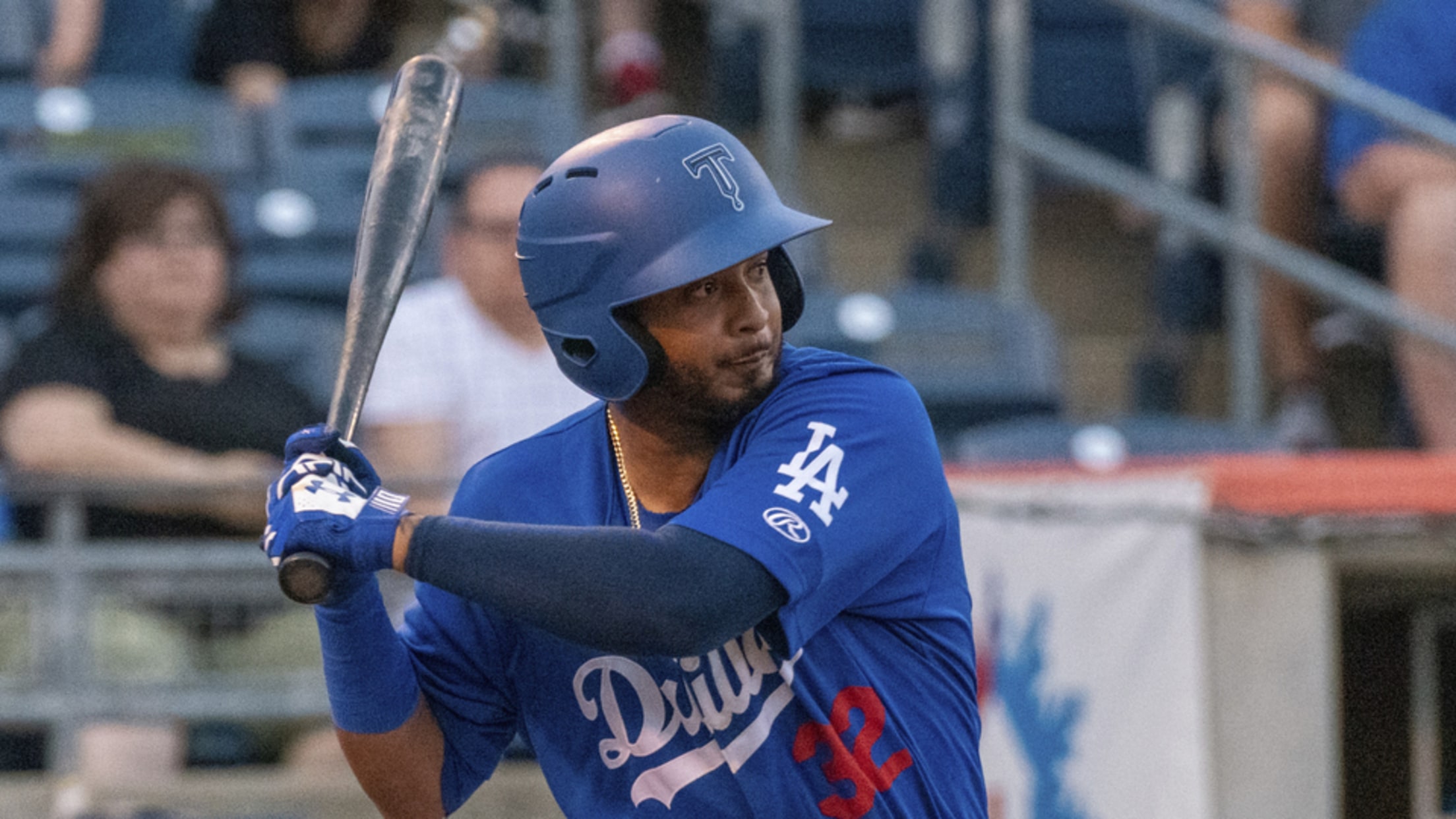 Angelo Mora extended his hitting streak to four games with a single on Sunday night. (Rich Crimi)
TULSA - The Tulsa Drillers entered Sunday night's game going for their seventh straight win and a series sweep over the Northwest Arkansas Naturals. But, five Naturals pitchers combined to silence the Drillers offense, and blanked Tulsa 4-0 to close out the homestand at ONEOK Field. Despite the loss, the
TULSA - The Tulsa Drillers entered Sunday night's game going for their seventh straight win and a series sweep over the Northwest Arkansas Naturals. But, five Naturals pitchers combined to silence the Drillers offense, and blanked Tulsa 4-0 to close out the homestand at ONEOK Field.
Despite the loss, the Drillers took a 3-1 series win. However, first place Arkansas defeated Springfield and pushed Tulsa to 5.5 games back in the Texas League North Division standings.
The bulk of the damage came in the top of the third. After cruising through the first two innings, Tulsa starter Dustin May issued a leadoff walk to Meibrys Viloria, who reached third on a single by Kort Peterson. D.J. Burt plated Viloria on a sacrifice fly, and Khalil Lee followed with a run-scoring double. Gabriel Cancel capped the inning with an RBI single to give Northwest Arkansas a 3-0 lead.
Northwest Arkansas added to the lead in the top of the seventh on a leadoff homer by Peterson, upping the margin to 4-0.
The Drillers were not without their chances to score. In each of the third and sixth innings, Tulsa had the bases loaded but were unable to cash in any runs.
Tulsa had another scoring opportunity in the bottom of the ninth. DJ Peters singled to start the inning, and Carlos Rincon drew a walk, but Logan Landon grounded out to end the game.
WHAT YOU MISSED
In the bottom of the third, Zach McKinstry ripped a ball that split the gap in right-centerfield. Naturals centerfielder Khalil Lee dove for the ball and ended up mistakenly kicking the baseball towards the right field wall. As McKinstry rounded second, Lee recovered to get the ball to the cutoff man. McKinstry rounded third to attempt the inside-the-park home run, but was thrown out at home.
Rincon recorded his second multi-hit night since joining the Drillers. He was 2-3 with a double and a walk.
*Chris Nunn notched a scoreless frame out of the Drillers bullpen and recorded a pair of strikeouts. It was Nunn's fourth consecutive scoreless appearance.
UP NEXT: Tulsa at Springfield, Tuesday, May 28, 6:30 PM at Hammons Field. RHP J.D. Martin (2-3, 5.57 ERA) vs. TBA.