Drillers Fall 4-3 to Naturals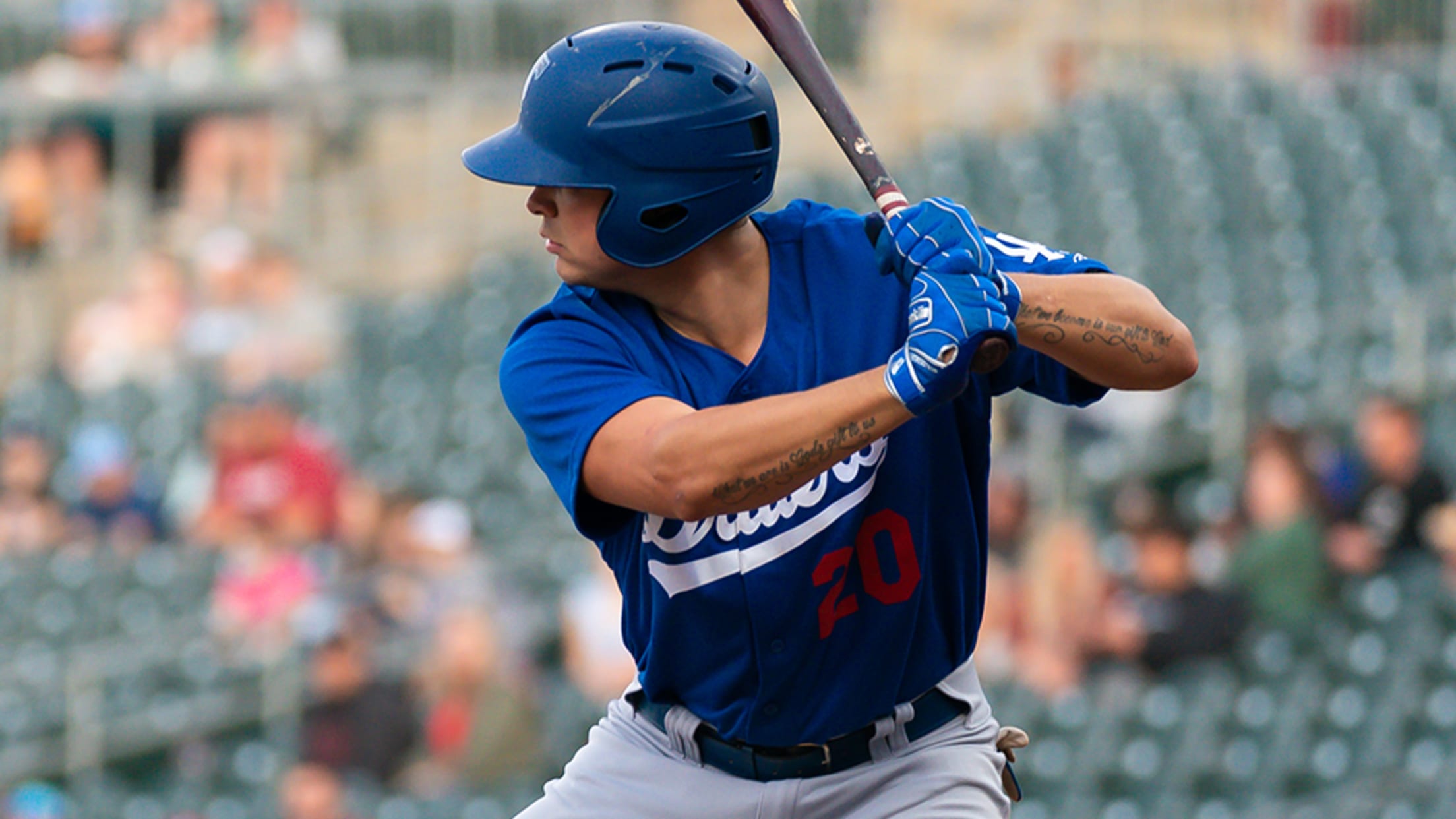 Ryan Noda had three hits in Friday's loss at Northwest Arkansas. (Tim Campbell)
Springdale, AR – The Tulsa Drillers twice took leads Friday night at Northwest Arkansas, but the resilient Naturals hit three home runs and overcame both deficits to claim a 4-3 win at Arvest Ballpark. The Drillers took leads of 2-0 and 3-2, but Northwest Arkansas scored two runs in the
Springdale, AR – The Tulsa Drillers twice took leads Friday night at Northwest Arkansas, but the resilient Naturals hit three home runs and overcame both deficits to claim a 4-3 win at Arvest Ballpark. The Drillers took leads of 2-0 and 3-2, but Northwest Arkansas scored two runs in the bottom of the sixth and held the lead over the final three frames to claim the victory. The two teams have now split the first four games of their six-game series.
Tulsa scored the first two runs of the game to take an initial lead. In the third inning, three singles from Romer Cuadrado, Donovan Casey and Ryan Noda produced the first run of the game.
The Drillers doubled their lead with a second run in the fifth when Cuadrado again singled and came home on a double from Jeren Kendall.
The Naturals tied the game in the bottom of the fifth on back-to-back homers from Travis Jones and Rudy Martin.
Cuadrado helped Tulsa go back in front in the top of the sixth. Kody Hoese led off and was hit by a pitch. After a wild pitch, Cuadrado delivered a run-scoring single to put the Drillers back in front.
The Naturals again responded in the bottom half of the sixth. Nick Pratto led off with a base hit, and with one out, Dennicher Carrasco hit the third homer of the game for the Naturals to put them back in front, 4-3.
The Drillers did not quietly, stranding two runners in both the seventh and ninth innings. In the ninth, with two outs, Noda singled and Carlos Rincon walked. Hoese followed with a sharp grounder, but it was right at Carrasco at third who stepped on the bag for the game's final out.
THE HIGHLIGHTS
*The Drillers lost despite out-hitting Northwest Arkansas 10-6. They stranded 11 base runners and were just 3-14 with runners in scoring position.
*Noda and Cuadrado led Tulsa's offensive attack with three hits each.
*Tulsa starting pitcher Michael Grove pitched effectively, but was hurt by the two homers. Grove worked 4.1 innings and allowed two runs on just three hits while striking out six.
*Bryan Brickhouse suffered the loss after giving up Carrasco's homer in the sixth.
*Drillers centerfielder Kendall had an impressive defensive night, taking two hits away from the Naturals with sliding catches. He also had two hits from the leadoff spot in the lineup.
UP NEXT
Tulsa at Northwest Arkansas, Saturday, June 5, 6:05 PM at Arvest Ballpark. Tulsa LHP John Rooney (0-1, 4.67 ERA) versus NWA LHP Austin Cox (0-0, 2.25 ERA).