Drillers Score Nine Behind Carrillo in Win 
Gerardo Carrillo threw 5.1 strong innings in the win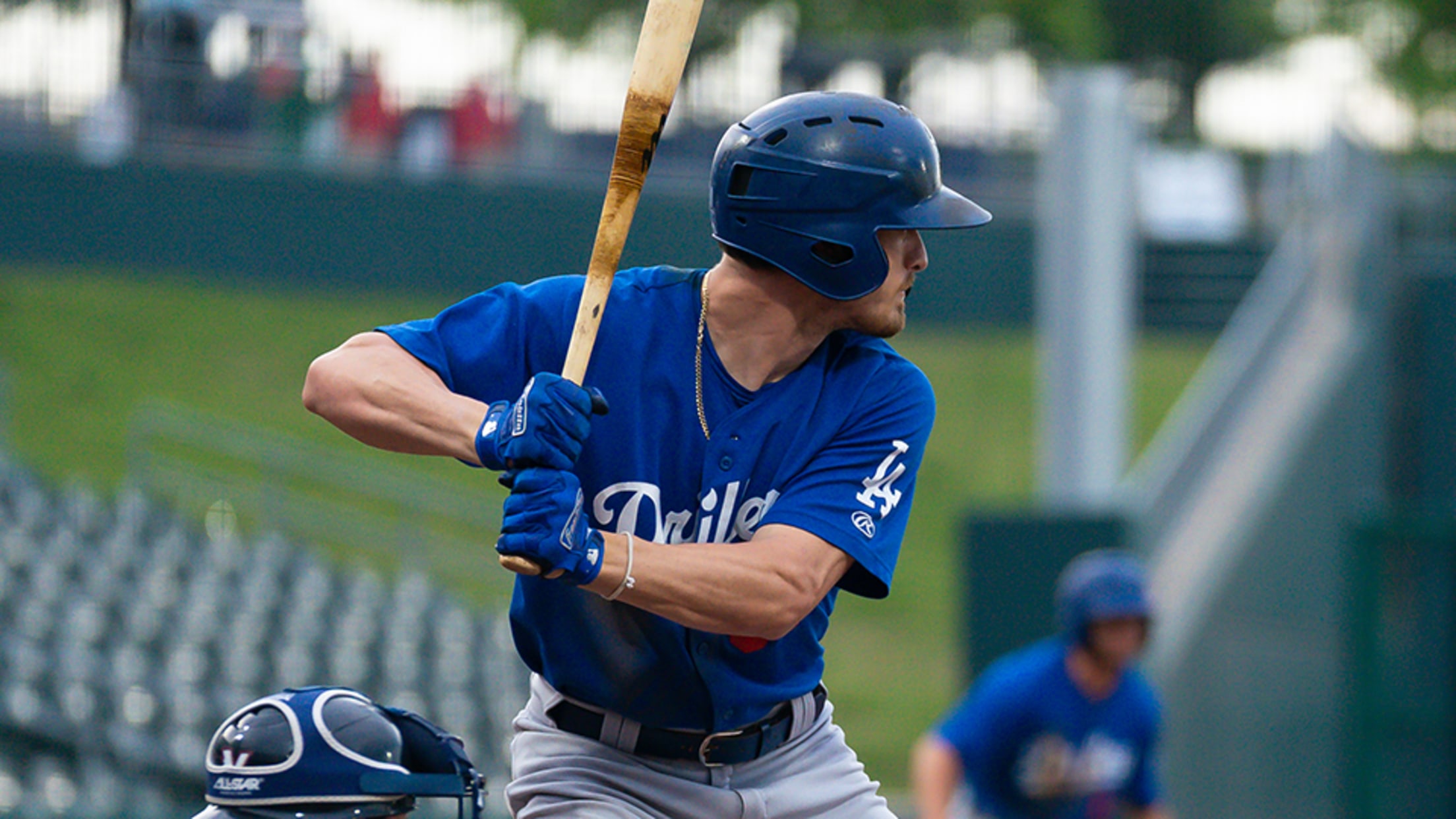 Donovan Casey continues to swing a hot bat as he earned three hits in Wednesday nights win. (Tim Campbell)
Springdale, AR- Following a night where the Tulsa Drillers were only able to put one run on the board, Tulsa's bats came alive Wednesday evening, scoring nine runs on 11 hits to beat the Northwest Arkansas Naturals 9-1. Tulsa's starting pitcher, Gerardo Carrillo, was dominate going 5.1 innings while only
Springdale, AR- Following a night where the Tulsa Drillers were only able to put one run on the board, Tulsa's bats came alive Wednesday evening, scoring nine runs on 11 hits to beat the Northwest Arkansas Naturals 9-1. Tulsa's starting pitcher, Gerardo Carrillo, was dominate going 5.1 innings while only giving up three hits in what was the longest start by a Drillers pitcher this season.
The win put Tulsa back in a tie for first place in the Double-A Central North standings with the Wichita Wind Surge.
The opening run of the game was gifted to the Drillers in the first inning, when a base hit from Carlos Rincon had Ryan Noda going first to third, but an errant throw that went out of play brought Noda to the plate giving Tulsa an early lead.
Kansas City Royals number 1 prospect, Bobby Witt Jr., answered in the bottom of the first with a solo home run to tie the game at 1-1.
The Drillers grabbed the lead back in the second. With two outs, back-to-back hits from Clayton Daniel and Hunter Feduccia, followed by a Jeren Kendall walk loaded the bases. Donovan Casey then singled to drive in Daniel and Feduccia to give Tulsa a 3-1 lead.
Kendall added another run in the fourth with an RBI double off the top of the wall that scored Feduccia.
Two more runs came across for Tulsa in the fifth. With runners at first and third, Kody Hoese knocked in one run on a single. The second run scored on a fielding error by Witt Jr. To extend the Drillers lead to 6-1.
Kody Hoese added three more runs in the ninth hitting with his first home run of the season, raising the score to 9-1.THE HIGHLIGHTS
*Carrillo picked up his first win of the season and only the second by a Tulsa starting pitcher this season. Carrillo faced 18 batters in 5.1 innings, only two batters over the minimum.
*Bryan Warzek, Nick Robertson and Mark Washington combined to pitch 3.2 scoreless innings of relief.
*Eight of the nine Tulsa starters earned a hit in the win.
*Six of the nine Drillers runs came with two outs.
UP NEXT
Tulsa at Northwest Arkansas, Thursday, June 3, 7:05 PM at Arvest Ballpark. Tulsa RHP Andre Jackson (1-1, 3.43 ERA) versus NWA RHP Alec Marsh (1-2, 3.86 ERA).