Manager Scott Hennessey to Return in 2020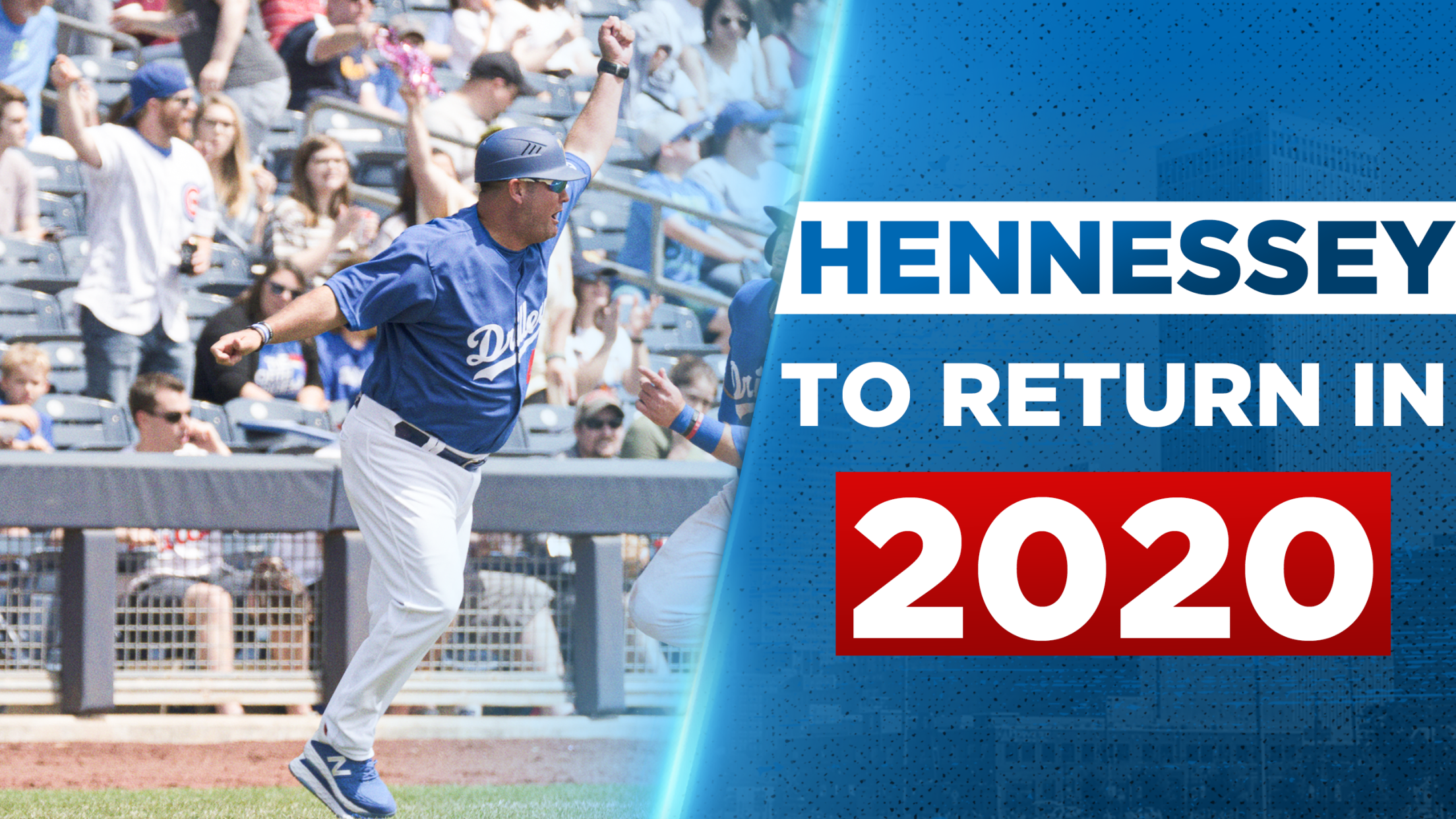 Tulsa, OK- The Tulsa Drillers will head into the 2020 season with the same manager that led the team to appearances in the past three Texas League Championship Series. Today, the Drillers and Los Angeles Dodgers announced that Scott Hennessey will return as the manager of the Drillers for the
Tulsa, OK- The Tulsa Drillers will head into the 2020 season with the same manager that led the team to appearances in the past three Texas League Championship Series. Today, the Drillers and Los Angeles Dodgers announced that Scott Hennessey will return as the manager of the Drillers for the upcoming season.
"I am honored and extremely happy to have the opportunity to return to Tulsa," said Hennessey. "From the fans to the stadium to the organization, I love everything about the city and there is no place that I would rather be. I can't wait to get started with the goal of winning another title."
2020 will mark Hennessey's fourth season in Tulsa. He made his managerial debut with the Drillers in July of 2017 and led the team to a second-half title and eventually to a spot in the Texas League Championship Series where they lost a hard-fought five-game series to Midland.
2018 marked Hennessey's first full season with the club, and he led the Drillers to a 74-65 regular season record and another second-half, division title. The Drillers again advanced to the Texas League Championship Series where they swept San Antonio in three straight games to claim the franchise's first title in two decades.
In 2019, Hennessey lead Tulsa to a 78-61 regular season record and a third straight second-half division title. The Drillers advanced to face the Amarillo Sod Poodles in the Texas League Championship Series and came within three outs of winning back-to-back league titles. Last year marked the first time in 55 years that Tulsa's professional baseball franchise made three consecutive appearances in a championship series.
Since becoming manager of the Drillers, Hennessey has compiled a 179-139 regular season record. The overall record includes an impressive 104-57 mark at ONEOK Field, a 65% home winning percentage.
Hennessey has also won when it has mattered the most, leading the team to a 16-12 record in the postseason. The 16 playoff wins are the most ever for a Tulsa manager.
Hennessey has also guided a number of top prospects during his previous three sesasons. Last year, the Dodgers' number one and number two prospects, Gavin Lux and Dustin May, started their seasons in Tulsa and before ending the year in Los Angeles with the Dodgers. Other players who have played for Hennessey and have gone on to have success in the majors include: Scott Barlow, Matt Beaty, Walker Buehler, Will Smith, Brian Moran, Devin Smeltzer, Dennis Santana, Tony Gonsolin and Caleb Ferguson.
The Drillers and Hennessey are slated to open the 2020 season on Thursday, April 9 when they host Frisco at ONEOK Field. The opening homestand will run through April 14.
A number of different season ticket memberships are currently available at
TulsaDrillers.com.