Tulsa Drops Regular Season Finale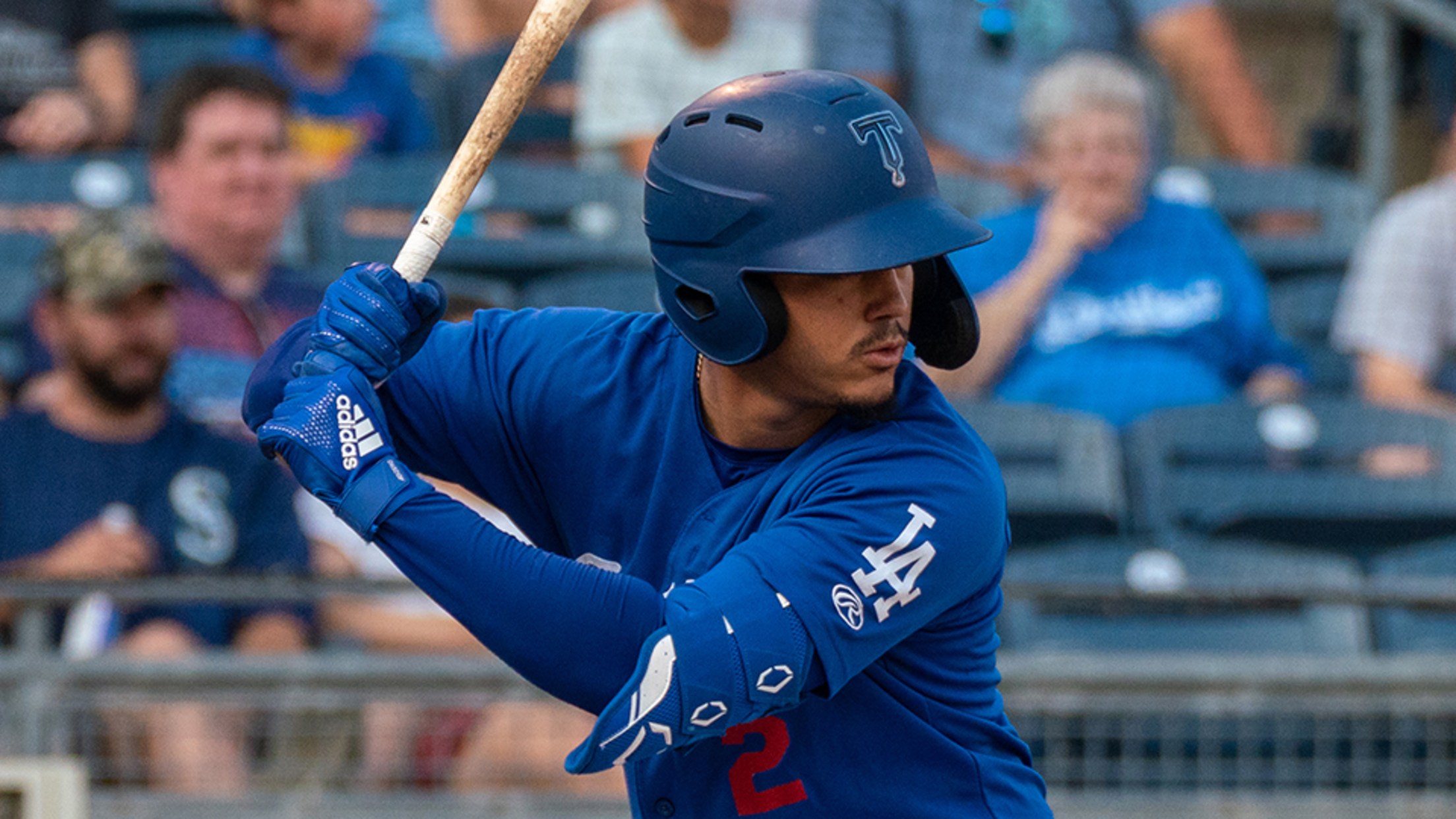 Miguel Vargas produced the the Drillers only run by hitting a solo home run in the loss to Midland (Rich Crimi). (Rich Crimi)
MIDLAND, TX- The Tulsa Drillers took the field for their final regular-season game Sunday afternoon at Midland's Momentum Bank Ballpark. In the finale, the #4 ranked Los Angeles Dodgers prospect, Bobby Miller, made his third start on the mound for the Drillers and had his highest strikeout total, fanning eight
MIDLAND, TX- The Tulsa Drillers took the field for their final regular-season game Sunday afternoon at Midland's Momentum Bank Ballpark. In the finale, the #4 ranked Los Angeles Dodgers prospect, Bobby Miller, made his third start on the mound for the Drillers and had his highest strikeout total, fanning eight Midland batters in 3.2 innings. Miguel Vargas produced the only run for the Drillers as Midland scored what turned out to be the winning run in the seventh inning to take down Tulsa 2-1.
The Drillers scored quickly in the first inning, and it turned out to be their only run in the game. Vargas hit his 16th Double-A home run of the year to give Tulsa a 1-0 lead.
The RockHounds matched the score in the third with an RBI single.
Pitching took over the game as Midland starting pitcher Matt Milburn retired 14 consecutive Tulsa hitters, and the RockHounds did not earn another hit until the seventh inning.
In that seventh, a single, a walk and a run-scoring single from Mikey White gave the RockHounds the game-winning run in their 2-1 win.
*THE HIGHLIGHTS *
*Vargas finished the 2021 season with the Double-A Central batting title. He ended the season with a .321 batting average.
*Ryan Noda finished the year with the most home runs in the Double-A Central with 29, home runs, tied for the 5th most in a season by a Drillers player. He is tied with Trey McCoy (1993) and DJ Peters (2018). Noda also finished with the most walks (74) in the league and with the second-most RBI (78) behind Amarillo's Stone Garrett (81).
*Michael Busch finished with the most runs scored (84) and the most extra-base hits (48) in the Double-A Central.
*Vargas' first-inning home run was his 23rd home run of the year spanning across High-A and Double-A.
*Zack Plunkett pitched 2.1 hitless innings following Miller on the mound.
*Tulsa fell despite out-hitting Midland 7-5.
*Frisco and Arkansas both lost in their finales giving the second playoff spot to Northwest Arkansas. The Naturals will face the Wichita Wind Surge in the 2021 Double-A Central Championship Series. The best-of-five series is set to begin Tuesday, September 21 at Arvest Ballpark in Springdale, Arkansas.
*UP NEXT *
2022 Season Memberships are on sale now and can be purchased at TulsaDrillers.com or by calling (918) 744-5901. The 2022 home opener is slated for April 12 at ONEOK Field.