Beyond The Nat 2020
Vancouver Canadians Baseball Foundation Scholarship Program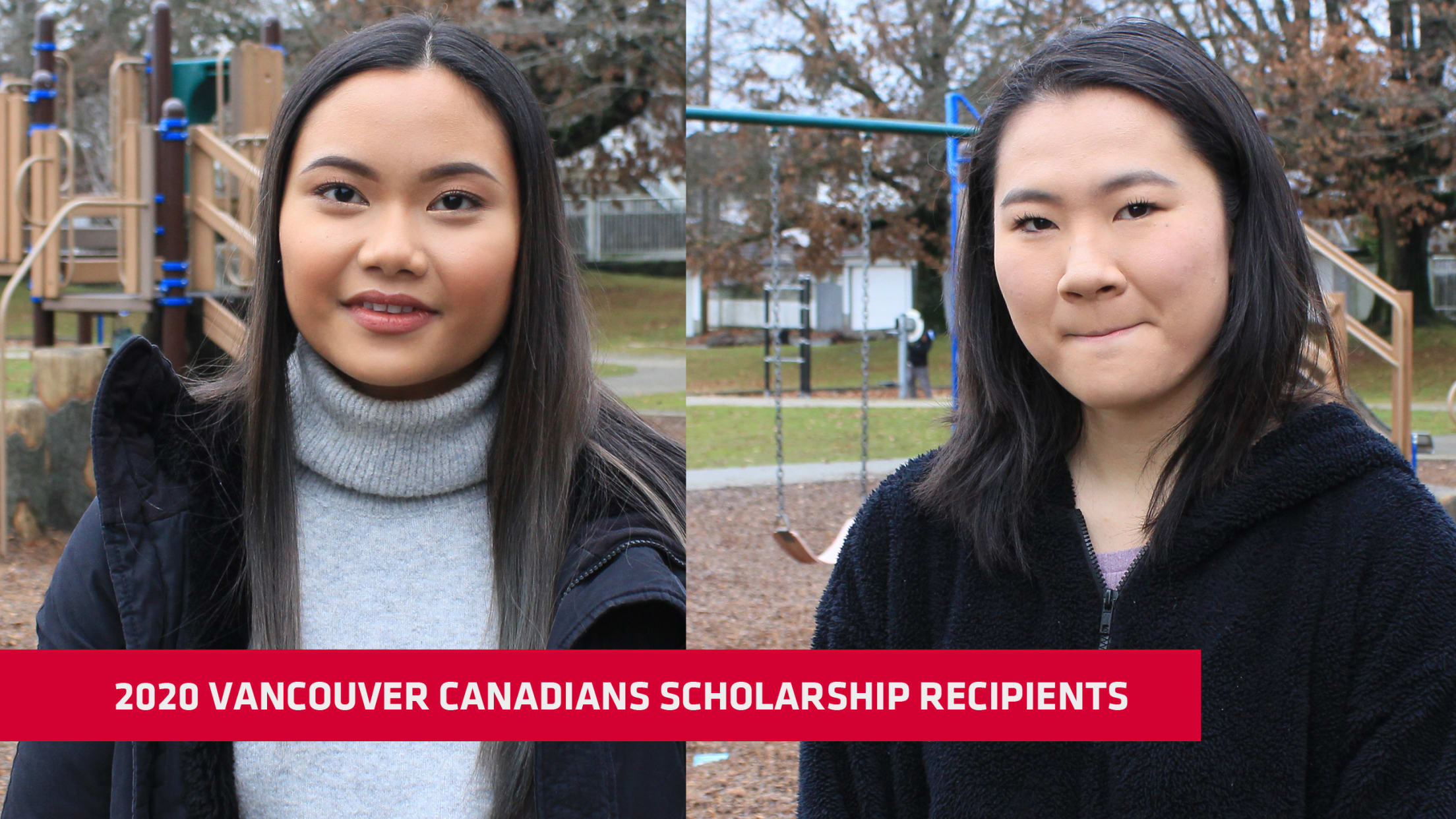 There is a saying that "just because my path is different doesn't mean I'm lost," referring to the many twists and turns that life can present over the course of time that can somehow end exactly where we need it to. The Vancouver Canadians Baseball Foundation, thanks to the generosity
There is a saying that "just because my path is different doesn't mean I'm lost," referring to the many twists and turns that life can present over the course of time that can somehow end exactly where we need it to. The Vancouver Canadians Baseball Foundation, thanks to the generosity of co-owner Jeff Mooney and his wife Suzanne, created a post-secondary scholarship program to help those on their path in life find a way to have it include education.
Valued at up to $15,000 per year, per recipient, the Vancouver Canadians Baseball Foundation in cooperation with The Boys & Girls Clubs of South Coast BC has identified seven new scholarship recipients for the upcoming year from all walks of life and with completely different aspirations.
The prerequisite for applying for the Vancouver Canadians Baseball Scholarship Program was simple. Show that you had a passion for continuing education beyond high school and show a commitment to your community and its betterment.
This year's recipients of the Jeff Mooney & Suzanne Bolton Scholarships are all extremely deserving. Here is a look at just two of the many we helped open the door for this year.
Ludee Plaw came to Canada as a child along with her family when she was just seven years old after spending more than a year in a refugee camp in her native Thailand. Her parents hoped for a better future for their children by simply waiting for their turn to be processed by the Thai government. Not knowing where they would be sent - the Plaw family who eventually find out that Canada would be their destination and upon arriving months later had little to show for their life back home.
"We came here not knowing English, not knowing anything," says Plaw just steps away from a local Boys & Girls Club much like the one she frequents in the Fraser Valley.
"It was new for my parents, but I think it was worth it as they watched us grow up learning a second language, going to school and graduating high school which was a big thing for them because they didn't graduate high school. I am the first one to now attend university which is the biggest thing for them, and they are really proud because I never would have gotten this type of education back home."
A few summers ago, Plaw found her calling in life that unfortunately came at a cost.
"A few years back my aunt got sick and as I spent time with her at the hospital, I realized I wanted to become a nurse. Watching the nurses, they were so caring to my aunt and my entire family. Even though my aunt didn't make it - I wanted to do this for her, and I want to take care of my family. That moment made me realize that I wanted to make a difference."
Ludee will begin her university studies in September with her costs covered by the Vancouver Canadians Baseball Foundation.
Megan Wong is halfway home when it comes to her degree but as she admits sometimes 'life' can get in the way. Ready to step away from her studies the Boys & Girls Clubs Fraserview let her know of the Vancouver Canadians Baseball Foundation scholarship program and after sending in a heartfelt application became a finalist and eventually a recipient of enough funding to continue her education.
"When I was writing the letter, it was actually really difficult. I didn't think it was going to be as difficult as it was because I don't really like to talk about things but I knew I wanted to make it as true and as accurate as I could," said Megan who admitted it took her about ten tries to feel ready to send the letter off to the selection committee.
Weeks later, Megan was summoned to her Boys & Girls Club for a meeting not realizing what was about to be shared with her but once she received the news - the weight of the world felt as if it had been lifted from her shoulders.
"I was ecstatic, and it was amazing. I could tell how much it meant to both of us and it was just so special to realize that there are people here to support me and believe in me even when those times come along when I don't believe in myself. I can finish what I started now."
About the Vancouver Canadians Baseball Scholarship Program:
Created in 2018, Vancouver Canadians co-owner Jeff Mooney and his wife Suzanne Bolton generously donated $75,000 dollars toward funding for up to five (5) recipients. The goal was to provide up to $15,000 per scholarship winner to help them achieve their post-secondary dreams while also supporting them within their communities. Last year Jeff and Suzanne increased their donation to $100,000 to provide even more assistance.
Teens in Grades 11 and 12 can apply through their local Boys & Girls Club and are vetted by a selection committee that includes Vancouver Canadians staff, Boys & Girls Clubs staff and a handful of external members including the donor of the scholarship Suzanne Bolton. The applicant must show a willingness both to attend a post-secondary institution as well as commit to bettering their community through volunteer services or a program benefitting local youth.
More than a dozen students have been able to begin and/or continue their post-secondary education thanks to this program.