Vancouver Canadians Cancel Remaining Trivia Nights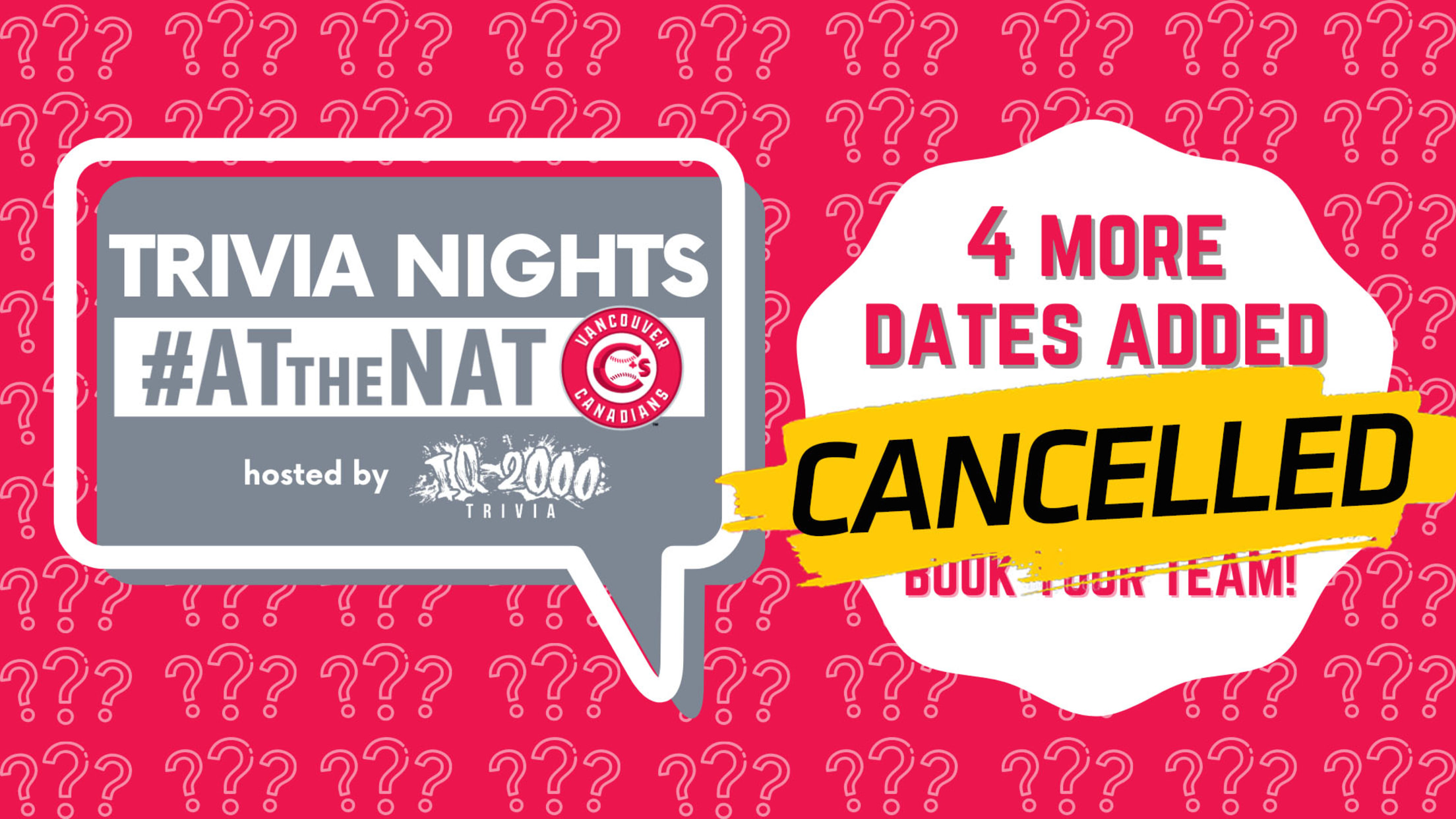 In cooperation with the recent announcement of orders from BC's Provincial Health Officer Dr. Bonnie Henry, the Vancouver Canadians will cancel the remaining Trivia Nights #AtTheNat. Each table for the Trivia Nights scheduled on November 12th, 19th or 26th will be contacted by a Canadians staff member to share further
In cooperation with the recent announcement of orders from BC's Provincial Health Officer Dr. Bonnie Henry, the Vancouver Canadians will cancel the remaining Trivia Nights #AtTheNat.
Each table for the Trivia Nights scheduled on November 12th, 19th or 26th will be contacted by a Canadians staff member to share further updates.
Any questions or concerns regarding Trivia Nights, please call 604 872 5232 or email [email protected]
With the latest increases in COVID-19 cases within the Vancouver Coastal and Fraser Valley health regions, the Vancouver Canadians will be doing our part to decrease the spread of COVID-19 by limiting the amount of staff in our Front Office during office hours Monday-Friday, requiring all staff and visitors to complete COVID-19 questionnaires and temperature checks prior to entering the facility.
For those fans that have ordered C's branded masks or magnets and have requested pick-up at the stadium, we are happy to package up your order for shipment. Branded masks are still available at this time for $15 each with partial proceeds benefiting the Vancouver Canadians Baseball Foundation.
Click HERE to purchase a C's Mask
To find information about COVID-19, how to protect yourself, your family and your community click HERE to refer to the BC Centre for Disease Control.