Kinney Drugs Community 50/50 Raffle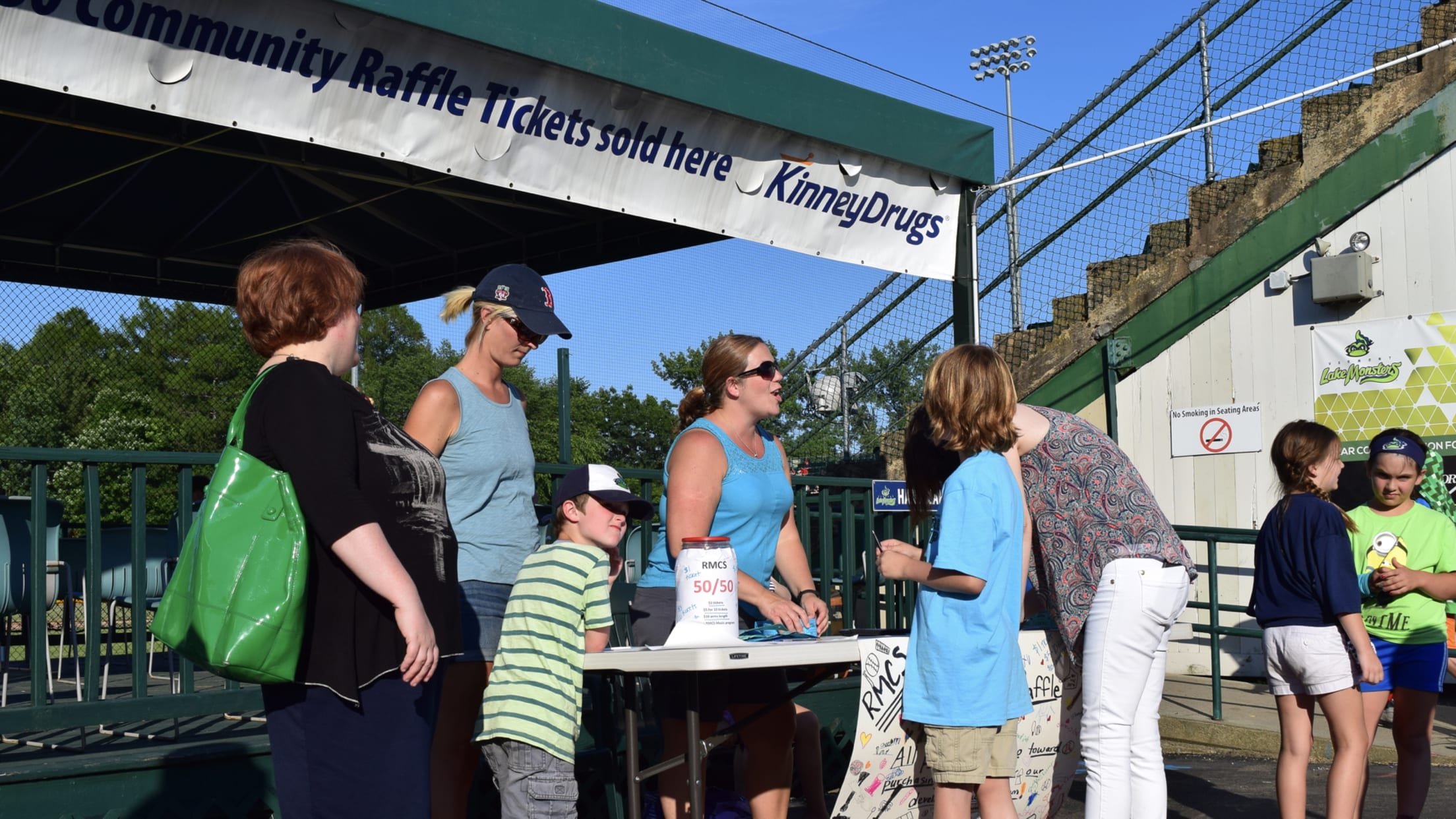 Hundreds of local community groups have benefited by selling 50/50 tickets at Lake Monsters home games, made possible through a partnership with Kinney Drugs.
As a game day participant of this program, local community groups: sell raffle tickets from the beginning of the game through the end of the fifth inning, both at a static table and throughout the stands. Half of these generated proceeds go to the lucky winner, chosen in the seventh inning, and half to that evening's community group.
In addition to the wonderful nightly exposure for the community group, each participating charity receives 25 tickets that can be resold, bringing additional revenues to the cause.
If your group is interested in participating in the Kinney Drugs Community 50/50 Raffle Program, please contact [email protected]