Metz and Firestone Homer in 6-3 Win Sunday
Lake Monsters extend winning streak to 3 straight games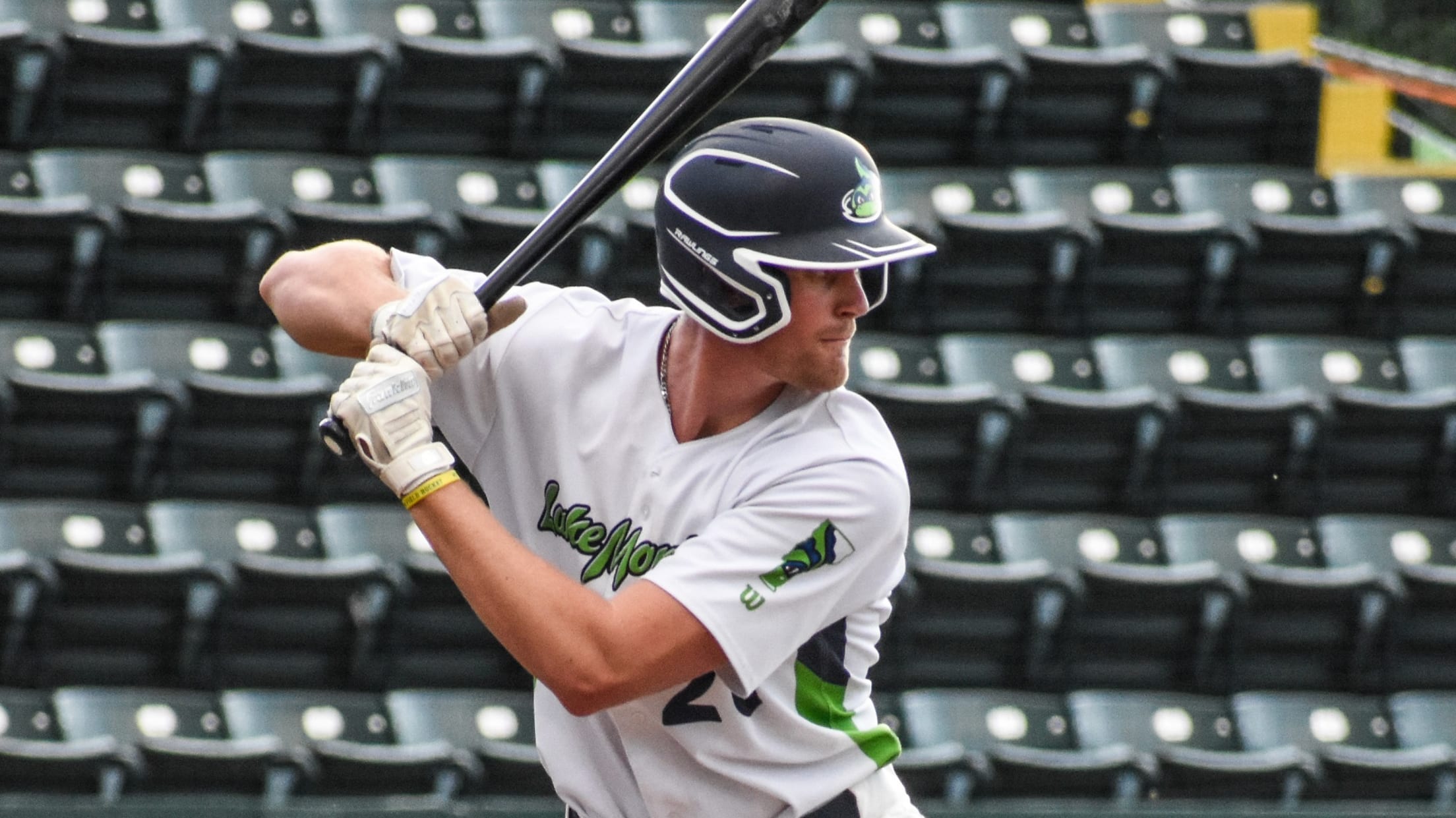 boxscore WESTFIELD, MA --- M.J. Metz (3-for-5) and Ethan Firestone (2-for-5) both homered and scored two runs to lead the Vermont Lake Monsters to a 6-3 Futures League victory over the Westfield Starfires Sunday afternoon at Bullens Field. Westfield led 2-0 when the Lake Monsters tied the game in the
WESTFIELD, MA --- M.J. Metz (3-for-5) and Ethan Firestone (2-for-5) both homered and scored two runs to lead the Vermont Lake Monsters to a 6-3 Futures League victory over the Westfield Starfires Sunday afternoon at Bullens Field.
Westfield led 2-0 when the Lake Monsters tied the game in the fifth on a Firestone (Southern Cal) leadoff homer the opposite way to right and a Francis Ferguson (East Nazarene) RBI single. Vermont scored a pair of runs again in the sixth on RBI singles from Firestone and Brian Hadden (Dean College) for a 4-2 advantage.
Metz (Trinity University), who had earlier singled in the second and sixth innings, doubled the Vermont lead to 6-2 with a long two-run homer to leftfield in the seventh. Jakob Bullard (Stetson) and Hadden each added two hits, while Darren Hagan (Coppin State) and Noah Granet (Princeton) both went 0-for-5 to snap their eight-game hitting streaks.
Starter Billy Oldham (Eastern Connecticut State), making his first appearance for the Lake Monsters, allowed two runs (both in fourth inning) on five hits with one walk and three strikeouts over four innings. Joe Henry (Georgetown) gave up one hit, one walk and four strikeouts over three scoreless innings of relief for his first win.
Former Brattleboro High School pitcher Leif Bigelow (UMaine) came on to make his Lake Monsters debut in the eighth inning and allowed one run on one hit with two walks over the final two frames.
Vermont (4-5), which has won three straight games, returns to historic Centennial Field on both Tuesday and Wednesday at 7:05 pm for a two-game series against the New Britian Bees.