Anderson HRs Extends Vermont Win Streak to 13
Solo homer in 6th and "walkoff" home run in HR derby Sunday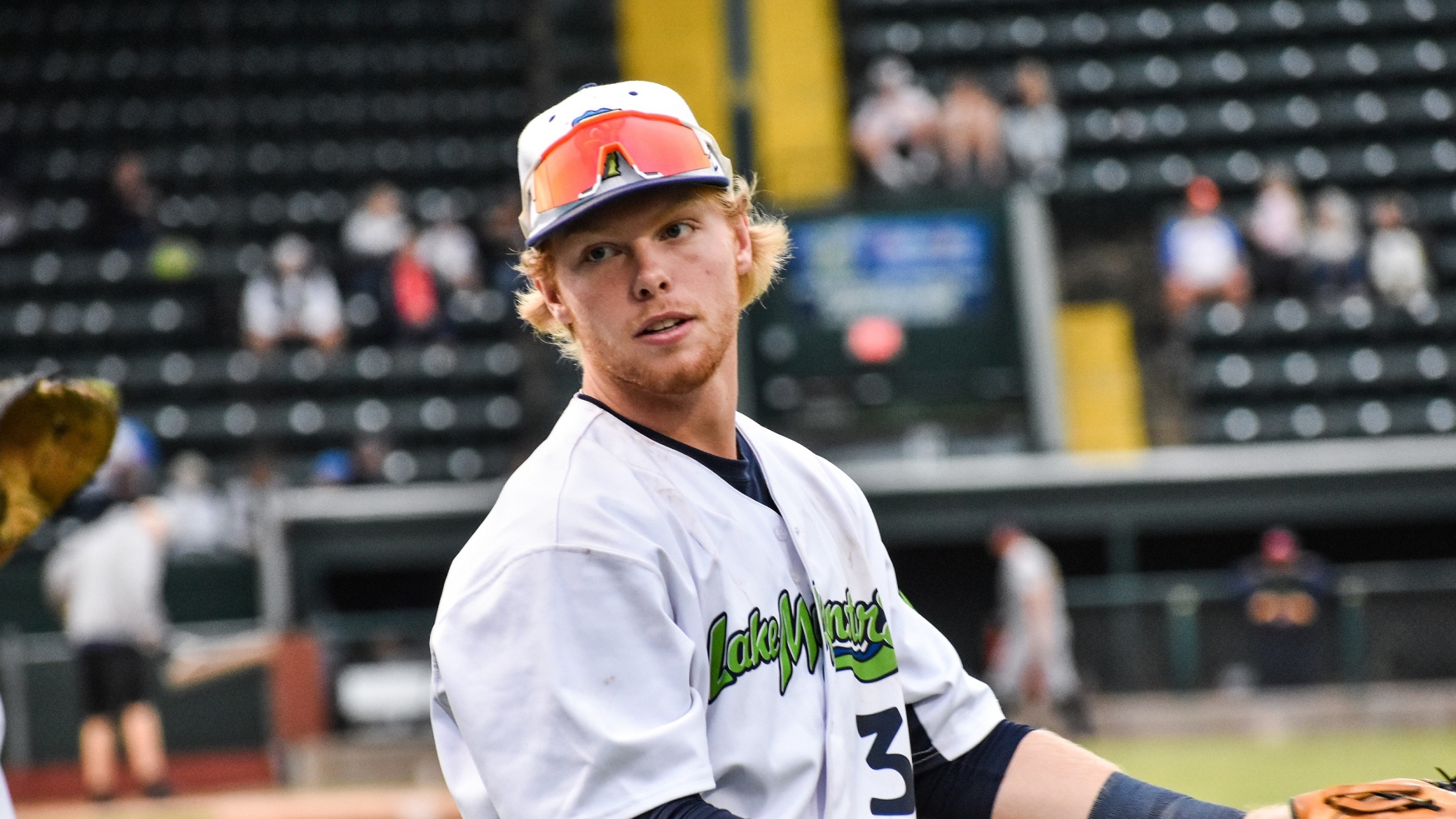 Ethan Anderson hit a solo homer in 6th and won game with homer in the HR Derby after 1-1 tie thru 10 innings. (Greg Bessette, Lake Monsters)
boxscore BURLINGTON, VT --- It took participating in its first-ever Home Run Derby, but Vermont won its Futures League record-tying 13th straight game as Ethan Anderson hit the only homer in the Derby after the Lake Monsters and Worcester Bravehearts were tied after 10 innings Sunday evening at historic Centennial
BURLINGTON, VT --- It took participating in its first-ever Home Run Derby, but Vermont won its Futures League record-tying 13th straight game as Ethan Anderson hit the only homer in the Derby after the Lake Monsters and Worcester Bravehearts were tied after 10 innings Sunday evening at historic Centennial Field.
Anderson (Virginia) accounted for Vermont's only run over the first 10 innings when he fouled off a pair of 0-2 pitches before lining a 2-2 pitch the opposite way over the left-center field fence in the sixth inning for his second home run of the season.
Worcester tied the game in the eighth with an unearned run. Michael Perales led off the inning with a single and advanced to second on a fielding error. After reliever Chris Clark (Harvard) struckout next two Bravehearts, Sebastian Selado grounded an RBI single into left field.
The game remained tied 1-1 thru 10 innings at which time FCBL contests are decided by a Home Run Derby. Worcester's Tayven Kelley hit first and was unable to hit a homer in his 10 swings. After one pop up, Anderson drilled a line drive over both sets of advertising walls in right field to clinch the win for the Lake Monsters.
Vermont starter Patrick Harrington (Assumption) scattered four hits and three walks over five scoreless innings, lowering his FCBL-leading ERA to 1.60 ERA. Along with seven strikeouts, Harrington got Bravehearts to ground into double plays in the first, fourth and fifth innings (Vermont had turned just nine double plays over first 42 games).
Vermont (25-18) will be off Monday before hosting first-place Brockton (23-14) in a pair of doubleheaders 6:05pm Tuesday and Wednesday at Centennial Field.