Tuesday Doubleheader Suspended By Rain
Game 1 resumes 6:05pm Wednesday (game 2 follows)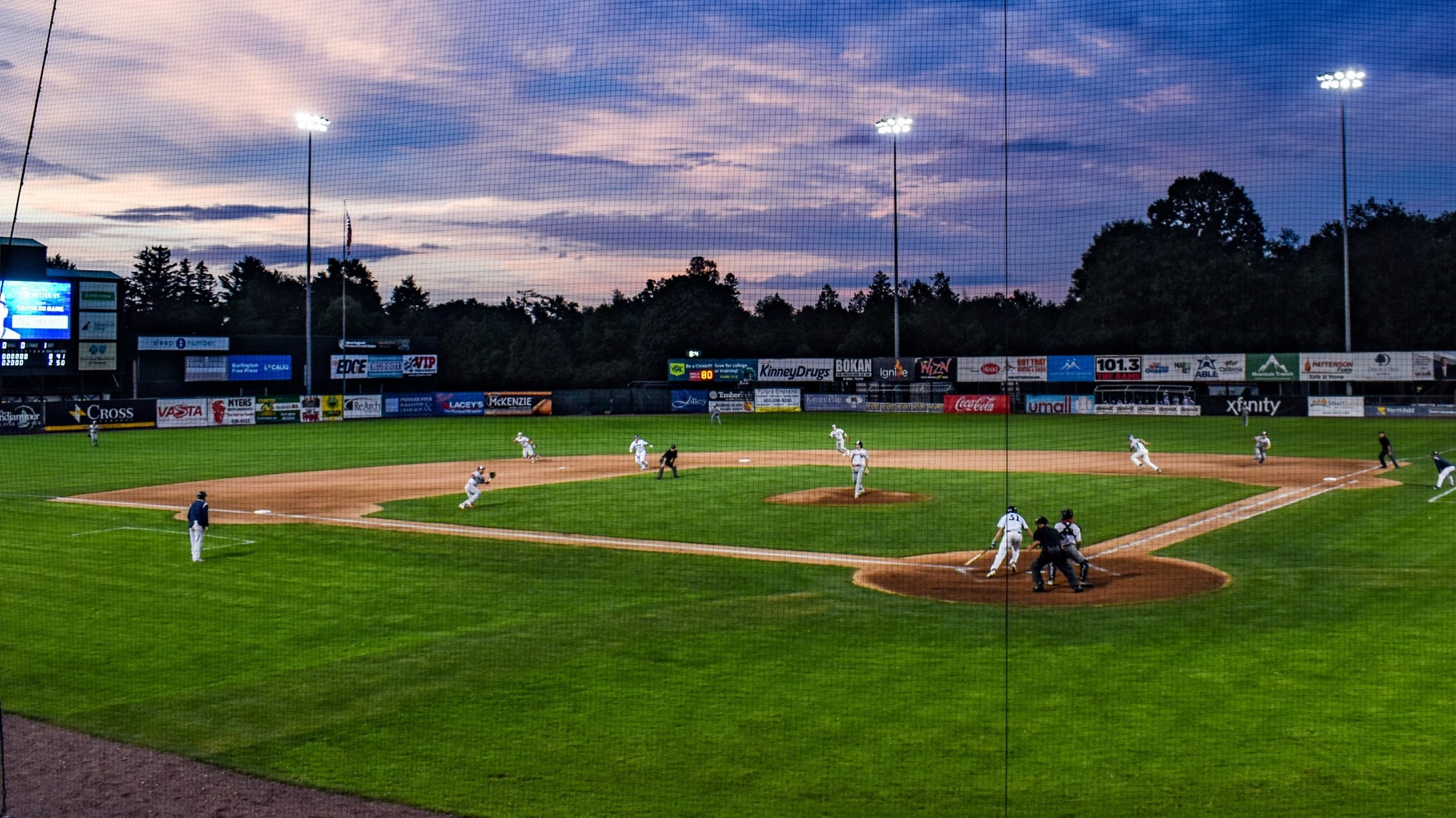 BURLINGTON, VT --- Tuesday night's Futures League doubleheader between Vermont and Brockton was suspended in the top of the third inning of game one with the Rox leading 3-0 because of a heavy thunderstorm and wet grounds at historic Centennial Field. The seven-inning game will resume at 6:05pm Wednesday at
BURLINGTON, VT --- Tuesday night's Futures League doubleheader between Vermont and Brockton was suspended in the top of the third inning of game one with the Rox leading 3-0 because of a heavy thunderstorm and wet grounds at historic Centennial Field.
The seven-inning game will resume at 6:05pm Wednesday at Centennial and followed by another seven-inning contest. The two teams were already scheduled to play another doubleheader Wednesday, but no makeup dates have those game have been announced.
Fans with tickets for Tuesday's July 20th doubleheader can exchange them for any future 2021 Lake Monsters home game (including Wednesday's twinbill). Tickets can be exchanged in person at the Lake Monsters ticket office at Centennial Field Monday-Friday 12-5pm or before any home game.
Those with tickets dated July 21st should use those tickets for entrance into the ballpark for Wednesday's doubleheader. For more information, contact the Lake Monsters ticket office at (802) 655-6611.