Vermont Record 21 Strikeouts in 1-0 Win Thursday
5 Lake Monster pitchers combine 4-hit shutout vs New Britain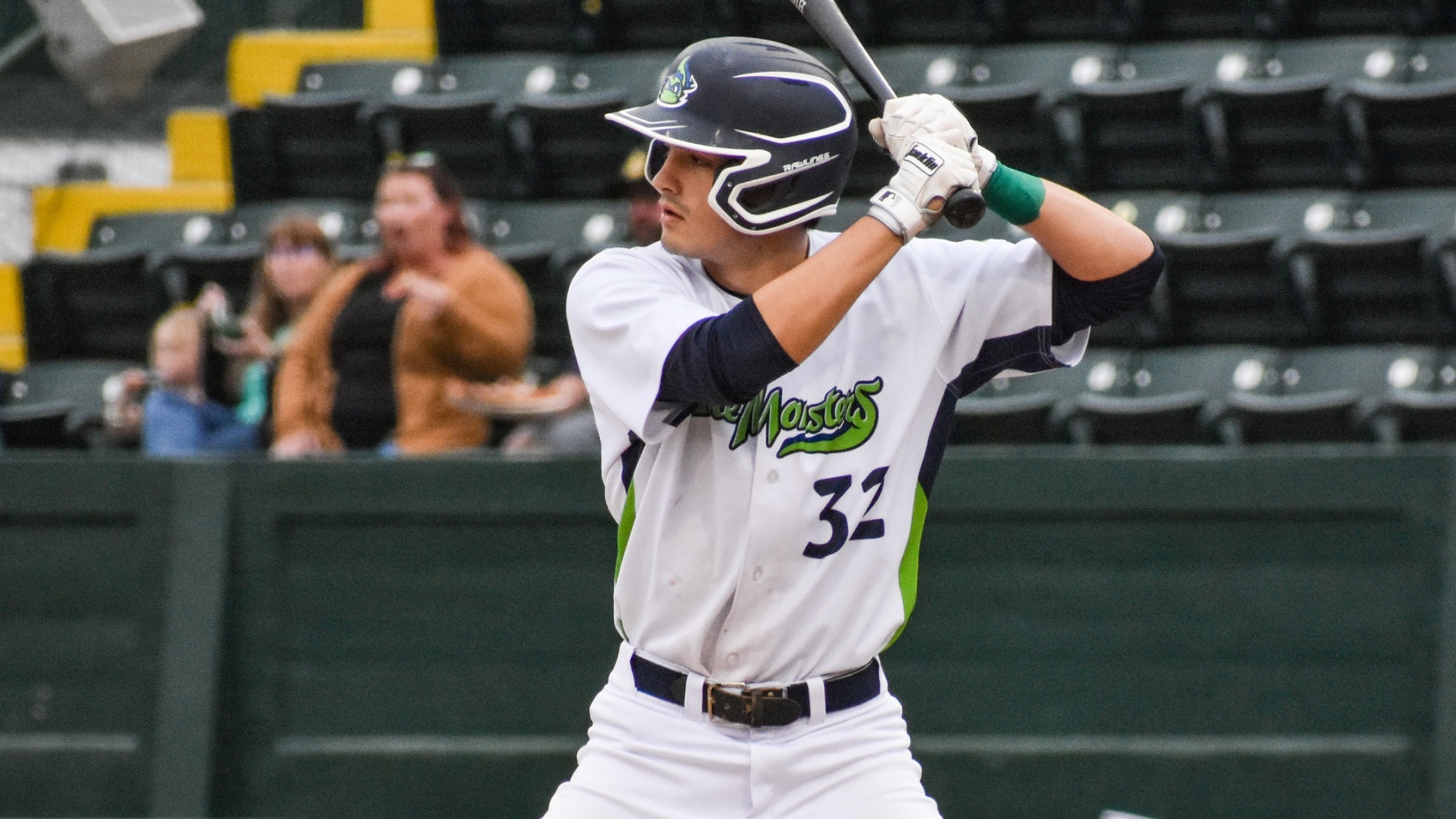 Anthony Stephan accounted for only run with homer in Vermont's 1-0 win on Thursday (Greg Bessette, Lake Monsters)
boxscore BURLINGTON, VT --- Five Lake Monster pitchers combined on a four-hit shutout and set a new franchise record with 21 strikeouts, while Anthony Stephan accounted for the only run of game with a home run in the bottom of the first inning to give Vermont its 20th victory in
BURLINGTON, VT --- Five Lake Monster pitchers combined on a four-hit shutout and set a new franchise record with 21 strikeouts, while Anthony Stephan accounted for the only run of game with a home run in the bottom of the first inning to give Vermont its 20th victory in last 22 games with a 1-0 victory over the New Britain Bees Thursday night in Futures League action at historic Centennial Field.
Vermont starter Ian Parent (Endicott College) went the first four innings, allowing three hits with two walks and nine strikeouts (including a stretch with eight straight outs recorded by strikeout). Silas Reed (Tufts) struckout five of the seven batters he faced over the fifth and sixth innings.
The final three Lake Monster pitchers all tossed a hitless inning with Will Hesslink (Boston College) two strikeouts in seventh, Isaiah Rhodes (Southern Miss) three strikeo1uts, a hit batter, walk in eighth and Wyatt Cameron two strikeouts in ninth before inducing a pop out to end the game for his third save.
The old franchise record for strikeouts in a game was 19, set on three different occassions includin this year in the team's first-ever FCBL game May 27th at Westfield. The other two 19-strikeout games came back in 2019 when the Lake Monsters were part of the New York-Penn League.
Stephan drilled an 0-1 pitch over both sets of advertising botterards in right field for his third home run of the season in the first inning. It was also the Lake Monsters FCBL-leading 25th homer as a team (Vermont has hit seven homers in last seven games).
Bees starter Kevin Seitter settled down after giving up three hits in the first inning, allowing six hits with one walk and eight strikeouts over 5 2/3 innings, while Zach Donahue was 2-for-3 for New Britain (21-27).
Vermont (32-20) also set a new franchise record for July victories as they improved to 20-2 this month (previous record was 19 wins July 1995). Coupled with a Brockton loss to Norwich Thursday, the Lake Monsters are now in first-place 1.5 games ahead of the Rox and will wrap up the homestand vs. New Britain at 7:05pm Friday.