Vermont 5-4 Walkoff Win Game 1 Tuesday
Peyton Squier went 4-for-5 with a triple and home run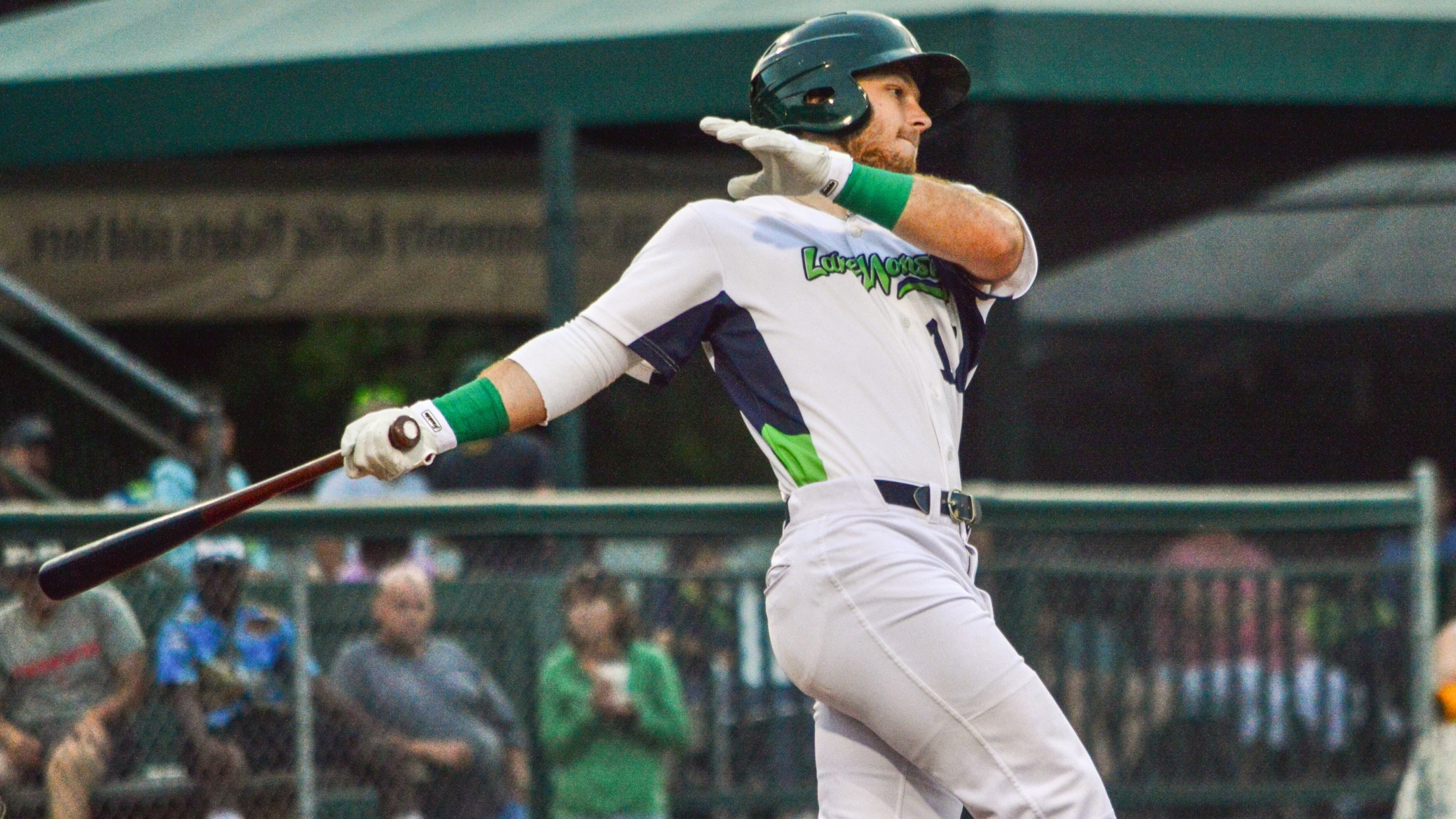 BURLINGTON, VT - Peyton Squier went 4-for-5 with a solo homer and scored the game-winning run on a walk after tripling with two outs in the top of the ninth inning to give the Vermont Lake Monsters a 5-4 victory over the Connecticut Tigers in the completion of a suspended
BURLINGTON, VT - Peyton Squier went 4-for-5 with a solo homer and scored the game-winning run on a walk after tripling with two outs in the top of the ninth inning to give the Vermont Lake Monsters a 5-4 victory over the Connecticut Tigers in the completion of a suspended game Tuesday night at historic Centennial Field.
Squier got his night started with a 379-foot solo homer in bottom second that tied game 1-1 befor Vermont took lead on a Javier Godrd RBI groundout later in the inning.
Connecticut took a 3-2 lead in the fourth on a Jose King two-run double before the Lake Monsters tied the game with a run in the bottom of the fifth on an RBI single from Alfonso Rivas, the first professinal hit for the fourth-round pick out of the University of Arizona.
Vermont retook the lead 4-3 in the sixth on back-to-back leadoff singles from Squier and Aaron Arruda, a one-out walk to Jesus Lage and an RBI bloop single to center from Marcos Brito. Connecticut tied the game in the eighth on a run-scoring wild pitch from Lake Monsters reliever Oscar Tovar.
Game stayed tied until the bottom of the ninth when Squier, who had also singled in the seventh, lined a two-out triple to rightcenter off Tigers reliever Jhonny Mateo, who then walked Arruda nine pitches and Lana Akau on four pitches to load the bases before also walking Jesus Lage on a 3-2 pitch to force home Squier with the winning run.
Marcos Brito went 3-for-5 with a run scored and two RBI for the Lake Monsters, while Jhenderson Hurtado allowed two runs on three hits with two walks and seven strikeouts over five innings of relief. Tovar (1-0) allowed an unearned run with two walks and three strikeouts over two innings for the win.
Cesar Gonzalez was 2-for-3 with two runs for Connecticut (2-2), while reliever Drew Crosby allowed one run on two hits with no walks and six strikeouts in three innings.
Tuesday's regularly-scheduled contest, now seven innings, is slated to begin around 10:15 pm.
Paul Stanfield is the Media Relations Director for the Vermont Lake Monsters.