Rawhide's 5-run fourth inning pushes them past the Rancho Cucamonga Quakes; Final Score 8-5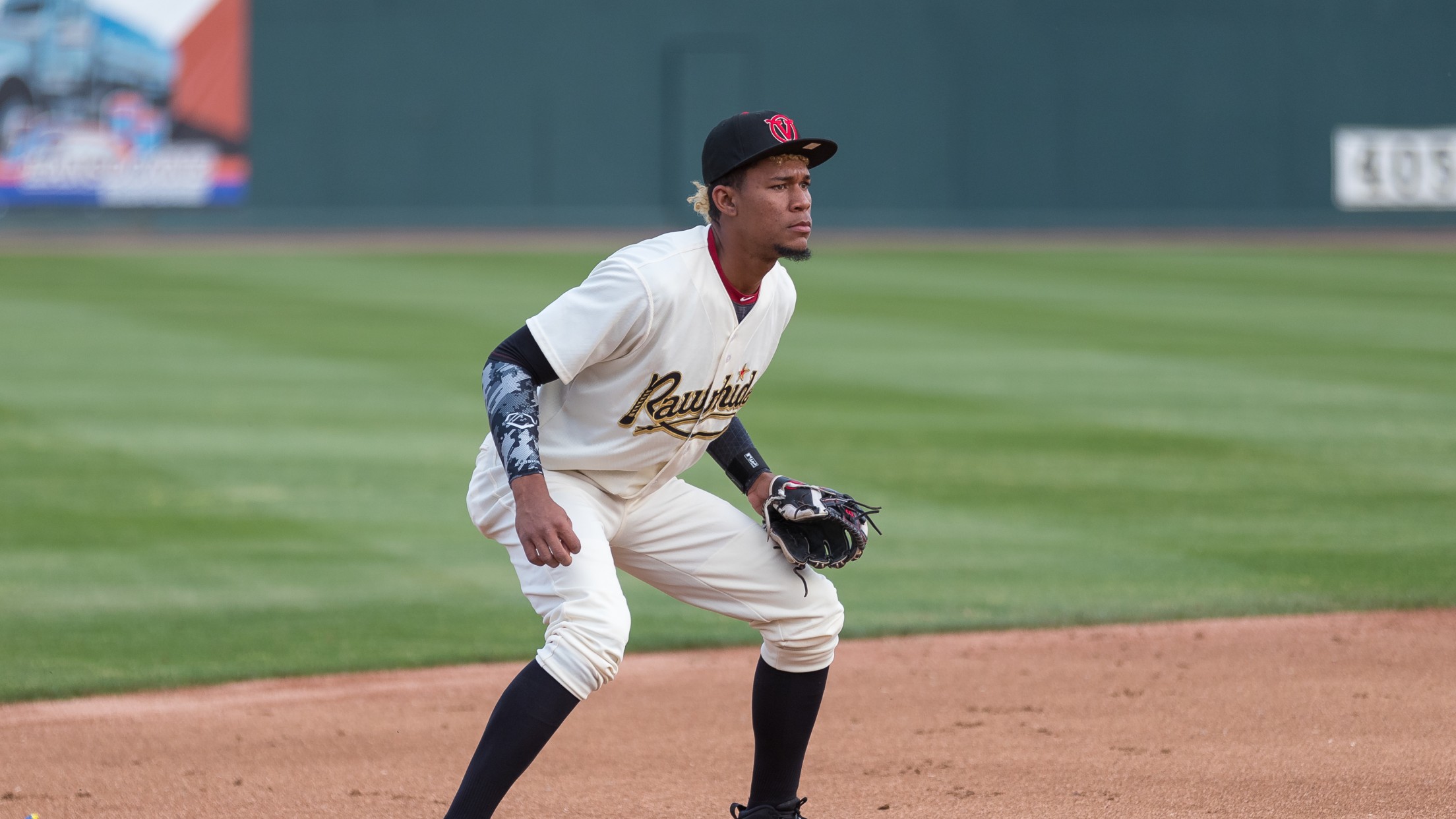 In the bottom of the third inning, the Rawhide were trailing the Quakes 3-1. With two outs, Mark Karaviotis doubled to left field and Renae Martinez was awarded first after being hit by a pitch. Jake McCarthy tripled to center field, scoring Karaviotis and Martinez for his first two RBI
In the bottom of the third inning, the Rawhide were trailing the Quakes 3-1. With two outs, Mark Karaviotis doubled to left field and Renae Martinez was awarded first after being hit by a pitch. Jake McCarthy tripled to center field, scoring Karaviotis and Martinez for his first two RBI of the season.
Rancho Cucamonga threatened in the fourth with bases loaded and one out, but Jeff Bain was able to work his way out of it by striking out Moises Perez and forcing Brayan Morales to ground out to second. The bottom of the fourth started with a double to left field by Anfernee Grier . Yan Sanchez bunted for a base hit down the third base line, moving Grier to third. Bases were loaded after Camden Duzenack walked on four pitches. Jose Caballero reached first on an error by the third baseman, Devin Mann , allowing Grier to score and the Rawhide to take the lead.
Still with bases loaded in the fourth and nobody out, Jancarlos Cintron hit a bases-clearing double to center field making the score 7-3. Karaviotis would reach base on a single, moving Cintron to third. Renae Martinez earned his sixth RBI of the season after grounding into a double play, scoring Cintron and making the score 8-3.
Luis Castillo relieved starting pitcher, Jeff Bain, in the fifth and pitched 2 complete innings. He gave up one hit and struck out three. One run scored, but it was unearned. Castillo's two inning performance earned him the win for the night.
The Rawhide pitching staff combined for 17 strikeouts on the night and only gave up two hits and five walks combined. Only three of the four runs were earned. Despite the overall dominating night for the Rawhide, the team did combine for four errors. Cintron and Sanchez both had a fielding error, while Martinez had two throwing errors. Those four errors and two hits given up by the pitching staff, allowed the Quakes to score four runs in the game.
The Quakes and Rawhide will square off again tomorrow at 11am. Winner will take the first of three series this season.