Meet the Black Bears Coaching Staff for first-year manager Jedd Gyorko
Weatherford, Hall and Galusky set to help lead the Black Bears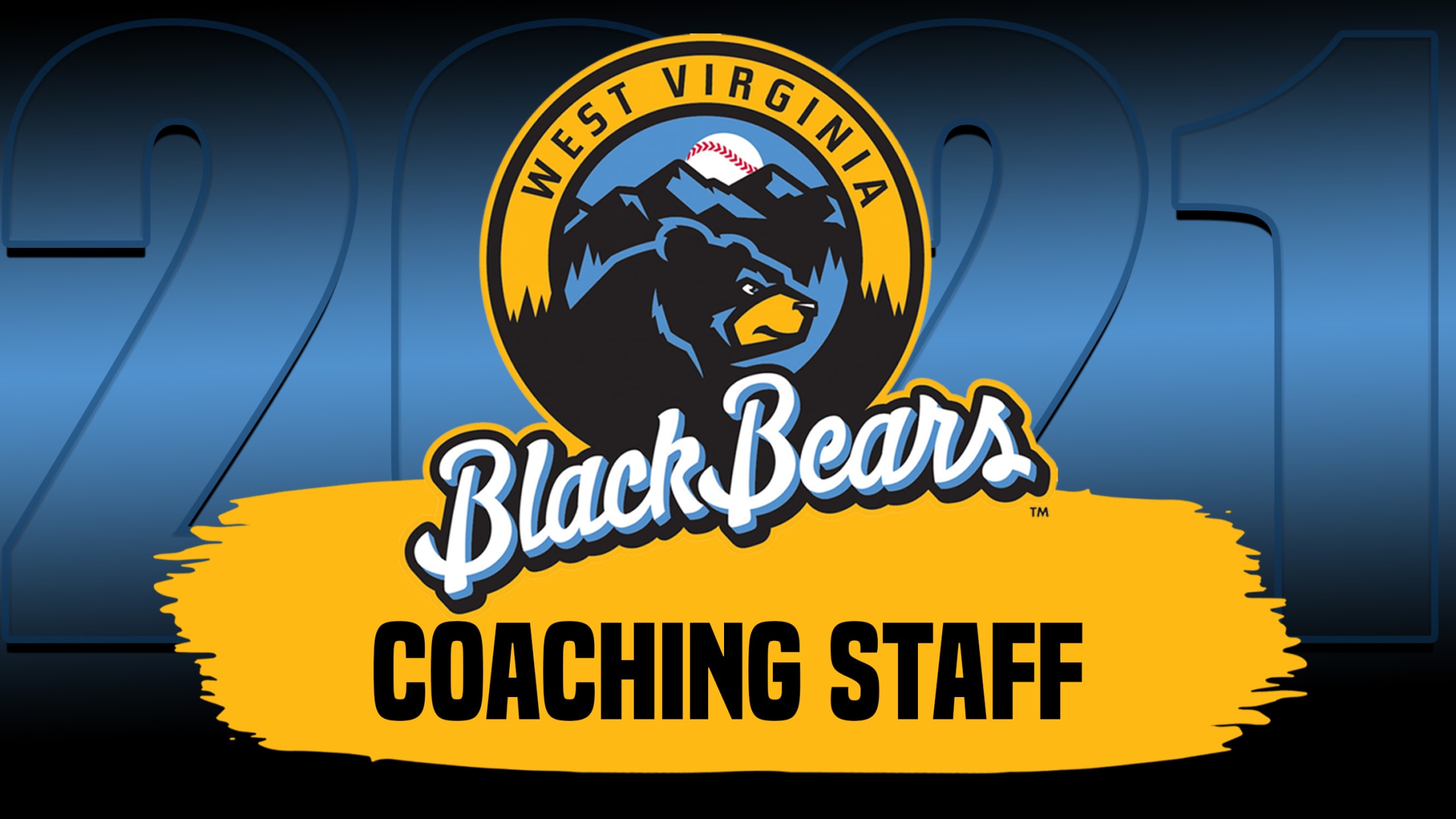 Tremendous experience in collegiate and affiliated baseball is the theme for the three West Virginia Black Bears coaches that have been assigned to first-year manager Jedd Gyorko's coaching staff. Former Rangers minor league staff member MIKE WEATHERFORD has been named the Black Bears hitting coach while former Ohio Dominican University
Tremendous experience in collegiate and affiliated baseball is the theme for the three West Virginia Black Bears coaches that have been assigned to first-year manager Jedd Gyorko's coaching staff.
Former Rangers minor league staff member MIKE WEATHERFORD has been named the Black Bears hitting coach while former Ohio Dominican University coach JAKE HALL has been named the team's pitching coach. Former WVU shortstop JIMMY GALUSKY rounds out the team's staff as position coach.
The Black Bears' inaugural season in the MLB Draft League begins on Opening Day, Monday, May 24 against the Mahoning Valley Scrappers (7:05 p.m.). While Opening Day is sold out, limited tickets remain for the remainder of the Black Bears Opening Week, May 25-July 1.
Veteran minor league coach Mike Weatherford joins the 2021 Black Bears coaching staff, taking charge of the hitters for new manager Jedd Gyorko. Having spent time in his professional career, as needed, with the Texas Rangers, the Pittsburgh Pirates and the Frisco Roughriders, Weatherford brings his prowess as a hitting coach to West Virginia. A sought-after batting practice pitcher due to his unique ability to pitch with both arms, Weatherford served as Assistant Manager for the independent Sugar Land Skeeters in 2020. He continued to offer his coaching services at Denton Guyer High School near Dallas, Texas. Weatherford spent his collegiate days at the University of Oklahoma.
Former All-American relief pitcher Jake Hale was a standout closer at Ohio State University. He was named to the All-American 1st-Team by NCBWA following a senior season in which he set a program record for appearances and saves in a single season. At the close of his Buckeye career, he tallied a program-high 29 career saves before becoming a 27th round draft pick of the Arizona Diamondbacks. Hale made 46 career appearances, compiling a 6-5 record with a 2.47 earned run average across two seasons in Arizona's minor league system, the Missoula Osprey, the Yakima Bears and the Visalia Rawhide. Hale began his coaching career in 2015 at the NCAA Division II level as the pitching coach at Ohio Dominican University.
Arthurdale, W.Va, native Jimmy Galusky rounds out the Black Bears coaching staff for the 2021 season. A former shortstop for West Virginia University, he was drafted by the Chicago White Sox in 2018 after three seasons as a starter for the Mountaineers. Galusky returns to Mon County Ballpark after playing one season for the White Sox minor league affiliates. During his professional playing career, he had a .298 batting average in 37 games with 16 runs scored. At West Virginia, Galusky played in 171 games between 2016-2018 and was named to the All-Big 12 Honorable Mention Team twice in 2016 and 2017.