West Virginia's Winning Streak Ends Against Mahoning Valley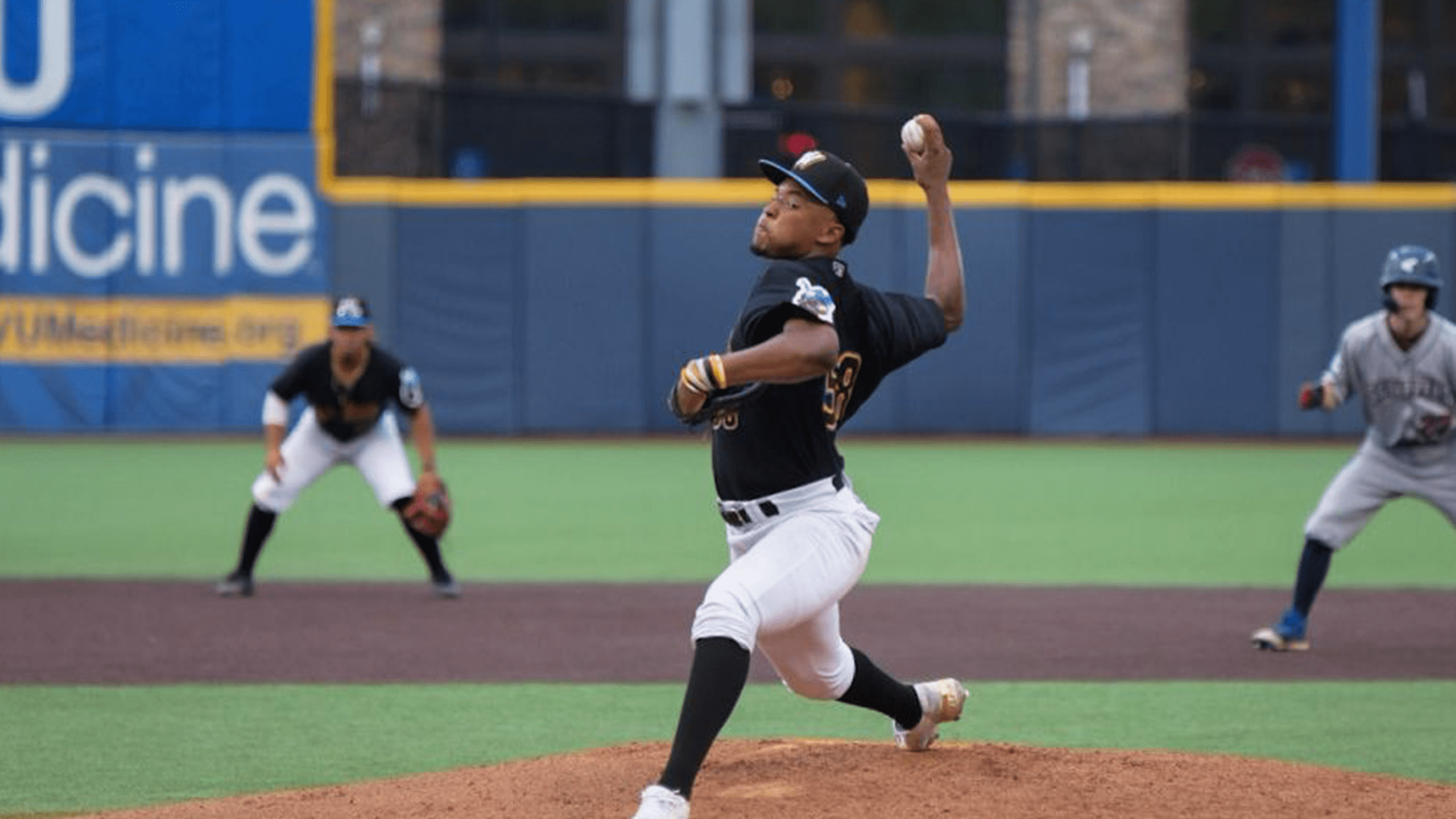 GRANVILLE, W. Va. – The West Virginia Black Bears' five game winning streak came to an unceremonious end Thursday evening in a 4-0 loss to the Mahoning Valley Scrappers. West Virginia finished the rain-shortened game heading into the bottom of the sixth inning with only two hits. The Black Bears
GRANVILLE, W. Va. – The West Virginia Black Bears' five game winning streak came to an unceremonious end Thursday evening in a 4-0 loss to the Mahoning Valley Scrappers. West Virginia finished the rain-shortened game heading into the bottom of the sixth inning with only two hits.
The Black Bears faced an early deficit in the first inning after Mahoning Valley hit a double to plate a runner. RF Garrett Spain walked to first base before he stole second, but the remaining three Black Bears were retired in order to end the first inning. Starting pitcher Ga'von Wray kept the Scrappers from adding to their 1-0 lead in the second, but a pair of hits in the third inning added two more runs.
West Virginia allowed one more run in the top of the sixth inning, but never had an opportunity to respond as they went into a rain delay that eventually ended the game.
An uncharacteristically low scoring night for the Black Bears, they ended the night with two hits, their worst performance of the series.
While the Black Bears' offense struggled to find their rhythm, a defensive move helped alleviate the damage. Recently added LHP Peyton Alford relieved Wray in the third inning. Alford faced nine Scrappers batters in three innings pitched with five strikeouts. Though he gave up a homerun in the sixth, the Tennessee native finished his three innings of work with only one run on one hit.
Despite dropping the finale, West Virginia takes the series win over Mahoning Valley with a 4-3 record against the Scrappers this season. The Black Bears head on the road to State College, Pennsylvania, for the first time this season to take on the Spikes. They return to Monongalia County Ballpark for a three-game series against the Trenton Thunder on June 15.