Black Bears Fans,
We are as eager as you for the return of Black Bears Baseball to Monongalia County Ballpark in 2021!
When we take the diamond next, we will be a founding member of the all-new MLB Draft League with our team stacked draft-eligible collegiate players projected as premium selections in that year's MLB Draft!
Stay tuned as more information on 2021 Season Tickets, Ticket Packages, Single-Game Tickets and Group Outings are to be announced.
Until that time, stay safe and well. If you have any additional questions, you can reach out to us by emailing [email protected]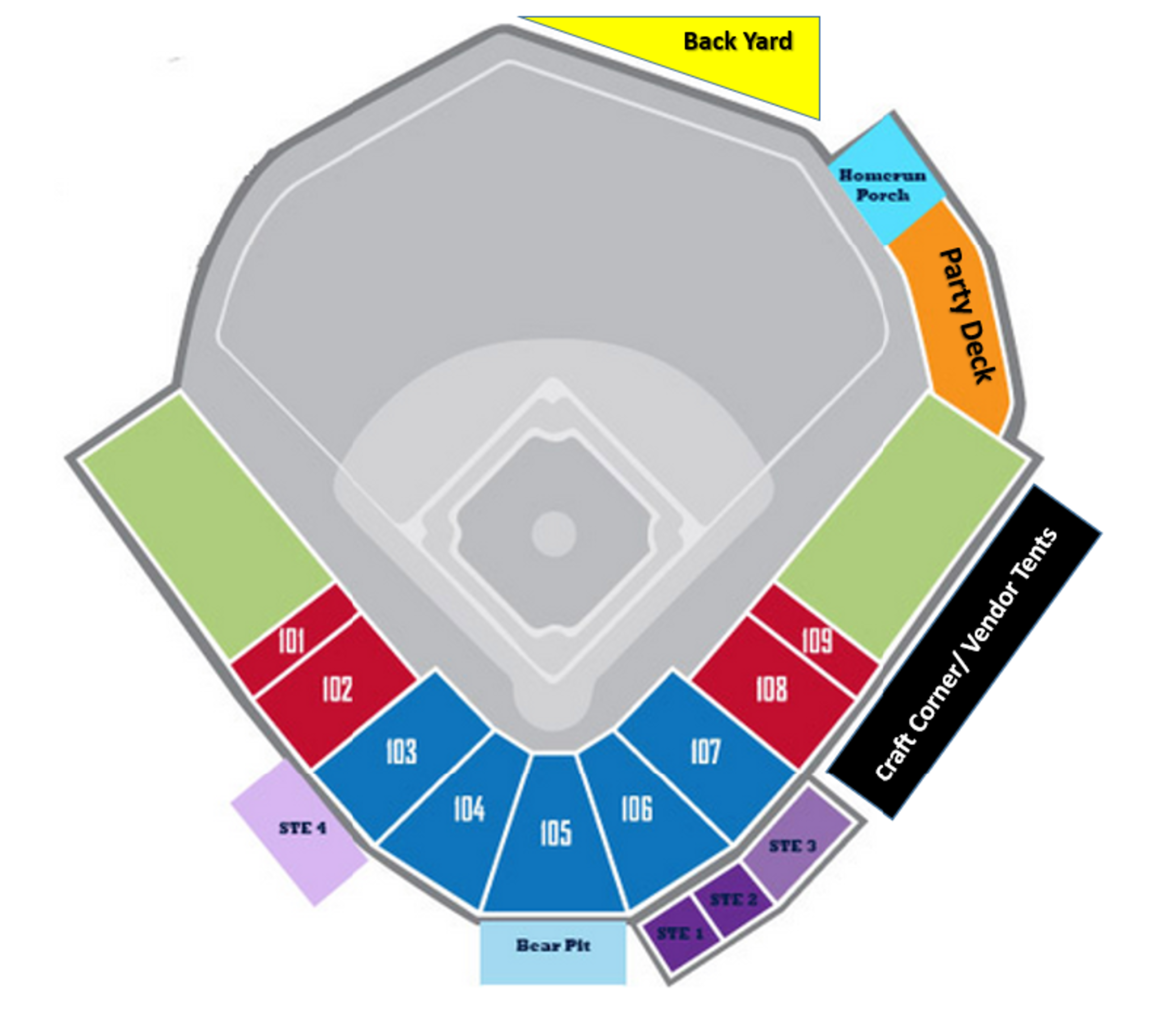 Suite Rental
Watch the game in style from one of our luxury suites
Seats in blue are premium seats. These sections are located directly behind home plate or Sections 103-107. The row closest to the field is Row A, while the row at the top of the concourse is Row S. 
Seats in red are reserved seats. These sections are located behind the dugouts, along the baselines. Sections 101-102 are along the third baseline (away dugout) and Sections 108-109 are along the first baseline (home dugout). The rows closest to the field are typically Row A, though Row C may be the closest row if the section is directly behind the dug out. 
Wheelchair-accessible and companion seats are available upon request, though availability is limited.
For more information or questions regarding seating, please contact us at [email protected]