Sacramento's four homers drop 'Cakes
Pena drills two of River Cats' four home runs to clinch series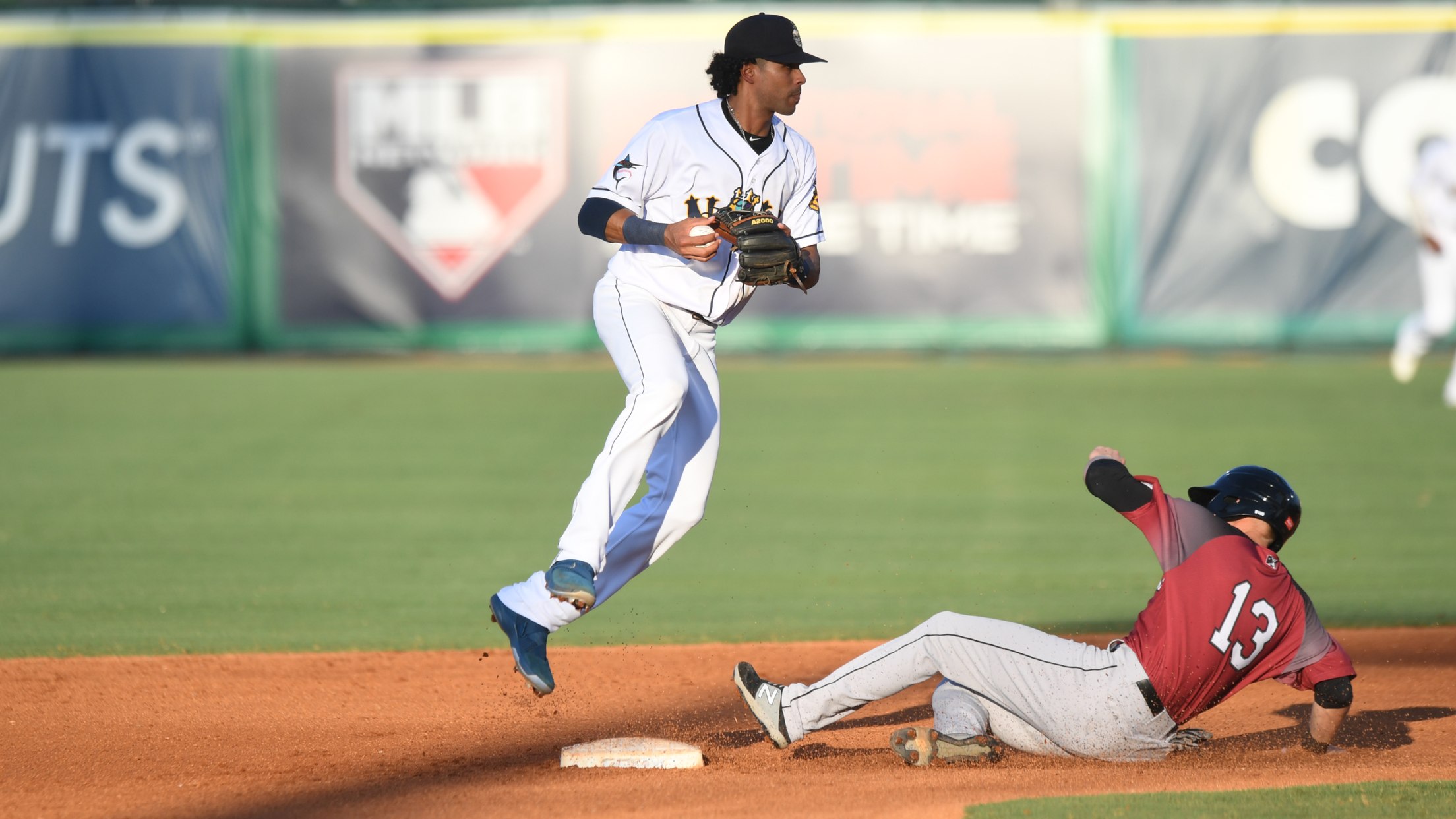 The Sacramento River Cats grabbed the lead after two pitches and never looked back, defeating the New Orleans Baby Cakes 7-2 on Monday night.Mike Gerber laced the game's first offering from Dustin Beggs into the right-center field gap, and Henry Ramos drilled the next pitch deep over the right field
The Sacramento River Cats grabbed the lead after two pitches and never looked back, defeating the New Orleans Baby Cakes 7-2 on Monday night.
Mike Gerber laced the game's first offering from Dustin Beggs into the right-center field gap, and Henry Ramos drilled the next pitch deep over the right field wall for a 2-0 advantage. Gerber also sparked a River Cats rally in the third with a leadoff single, coming around to score on a Francisco Pena sacrifice fly following a pair of walks.
New Orleans was limited to one hit through the first three innings but dented the scoreboard in the fourth when Magneuris Sierra led off with a single, went to third on Yadiel Rivera's line drive off the right field fence, and scored on a tapper back to the mound by Isan Diaz.
Diaz also drove in the Baby Cakes' other run with a single in the eighth to stretch his hitting streak to 12 games, the longest active streak in the PCL.
Sacramento quickly responded with back-to-back home runs in the fifth, as Chris Shaw's two-run blasts preceded the first of two solo homers by Pena to stretch the lead to 6-1. The 'Cakes threatened in the bottom half, loading the bases against Andrew Suarez with one out, but Sierra popped out and Rivera bounced out to end the inning.
Suarez (3-4) struck out four and gave up four hits in six innings to earn his first victory since April 20, snapping a three-game losing skid.
Beggs (4-3) had his second straight rocky start on the heels of a three-game winning streak, allowing six runs and seven hits in five innings. He has a 6.89 ERA in six starts at home this season, compared with a 2.66 mark on the road.
The Baby Cakes dropped three of four games in the series and finished a stretch of playing 28 out of 42 at home. They will embark on a seven-game road trip on Wednesday with the opener of a three-game series in El Paso.