Tyrann Mathieu hosting celebrity kickball game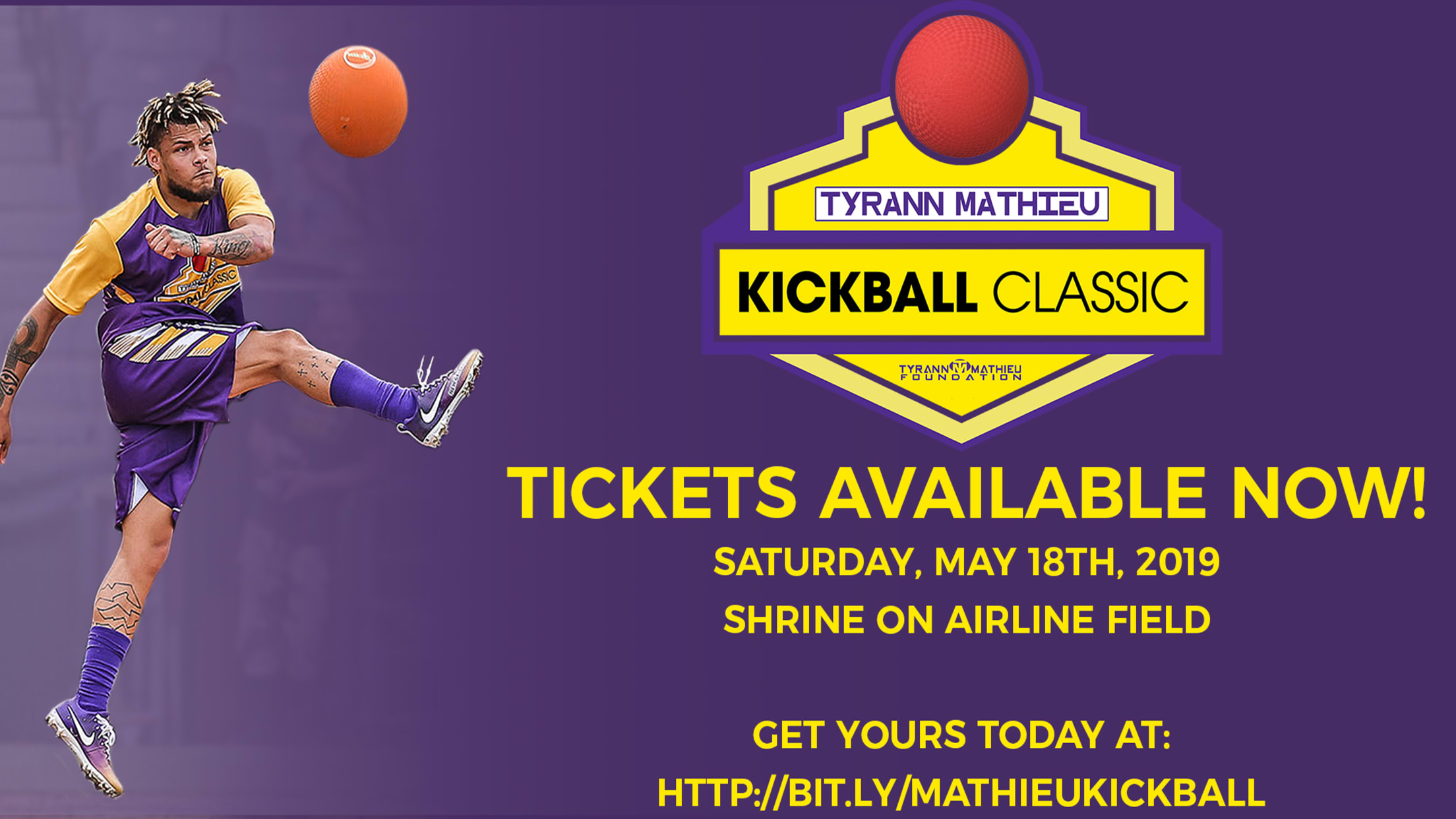 Pro Bowler Tyrann Mathieu, born and raised in New Orleans and Louisiana Sate University's 2011 SEC Championship MVP, returns to his hometown on Saturday, May 18 to host his second annual Tyrann Mathieu and Friends Celebrity Kickball Classic in support of his Tyrann Mathieu Foundation at the Shrine on Airline.Mathieu
Pro Bowler Tyrann Mathieu, born and raised in New Orleans and Louisiana Sate University's 2011 SEC Championship MVP, returns to his hometown on Saturday, May 18 to host his second annual Tyrann Mathieu and Friends Celebrity Kickball Classic in support of his Tyrann Mathieu Foundation at the Shrine on Airline.
Mathieu is inviting current and former NFL athletes, notable LSU alumni, New Orleans natives and celebrities across sports and entertainment to join him on the field for a fun-filled afternoon with the New Orleans community.
Proceeds from the event will benefit the Tyrann Mathieu Foundation, a non-profit organization whose mission is to positively impact the lives of youth through encouragement, opportunities and technology resources necessary to achieve their dreams.
Tickets are available for purchase now through Ticketmaster by clicking HERE.
Tickets range from $10 - $30, with VIP access to the Pool and Party Shack available for an additional $40 per person. For information about renting a suite for the game, contact the Baby Cakes at 504-734-5155.