Big Hit Eludes Cutters In Loss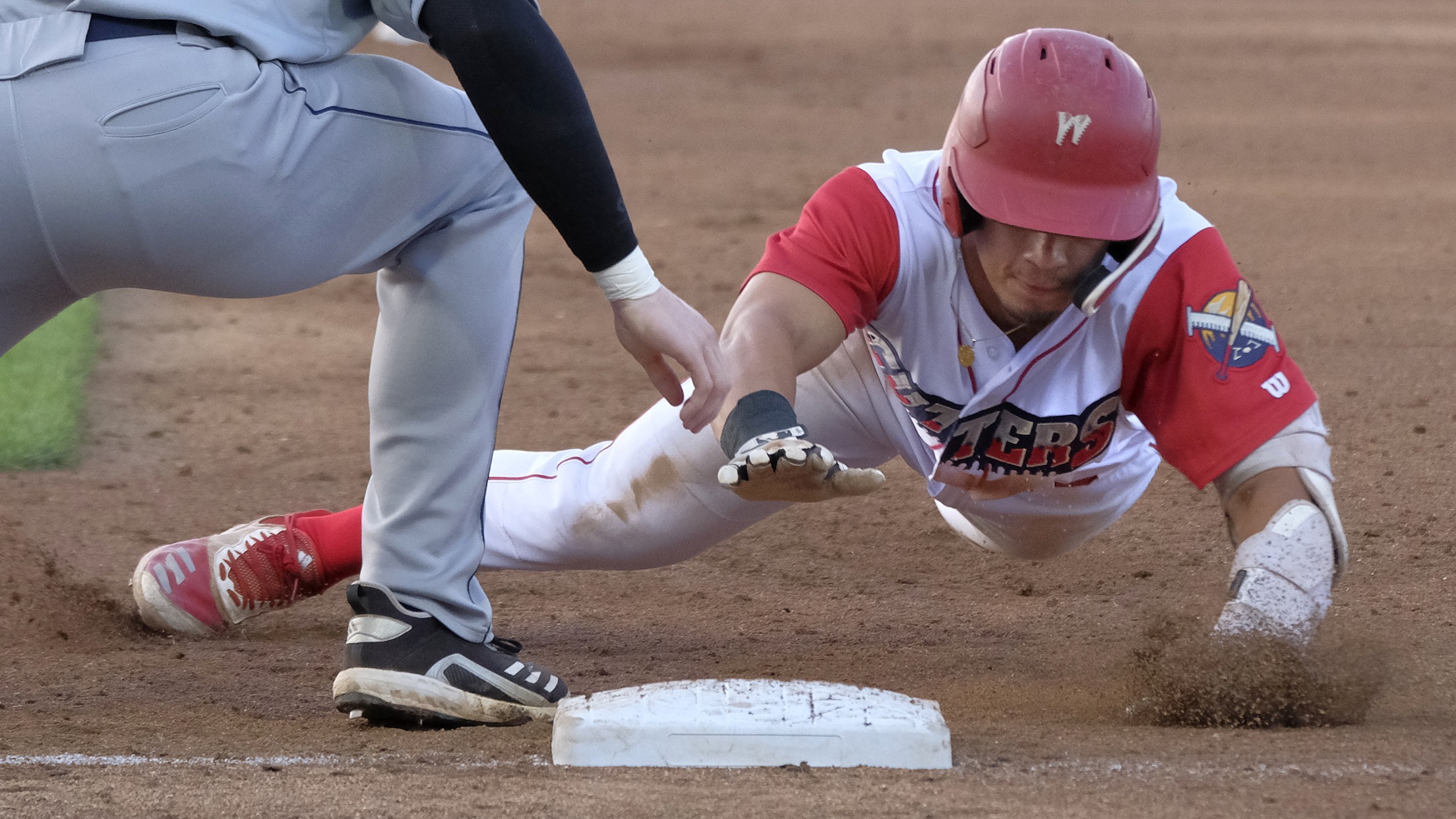 Williamsport, P.A.- The Crosscutters were unable to find the timely hit, at they fell to the Mahoning Valley Scrappers 4-2, in the middle game of their series. Trot Taylor made his ninth start for the Cutters and didn't have his best stuff. The righty allowed four runs, all earned, on
Williamsport, P.A.- The Crosscutters were unable to find the timely hit, at they fell to the Mahoning Valley Scrappers 4-2, in the middle game of their series.
Trot Taylor made his ninth start for the Cutters and didn't have his best stuff. The righty allowed four runs, all earned, on eight hits, two hit batters and a walk over six innings of work. Taylor did manage to strike out five batters in the loss.
Entering the bottom of the 4th, the Cutters trailed 3-0. Isaac Nunez drew a lead off walk and went 1st to 3rd on a Lance Logsdon single. Dakota Kotowski scored Nunez with a fielder's choice that retired Logsdon at 2nd base, bring the Cutters within two at 3-1.
The Scrappers answered back with a run of their own in the top of the 5th inning, making it 4-1. Jaxon Shirley opened the bottom of the 5th inning with a walk, and advanced to 3rd on a ground rule double from Tito Fuentes III. Shirley scored on a Rob Marinec sacrifice fly, cutting the deficit in half at 4-2.
The Crosscutters had chances to plate runs and post a crooked number in each the 5th and 7th innings, but left runners at 2nd base in each frame. The Cutters left three runners on base in the loss.
Hunter Kloke worked a scoreless inning of relief in the top of the 7th, allowing a walk and striking out two to keep the Cutters within reach.
The Crosscutters will look to take the series tomorrow night, as they wrap up their season series. First pitch is scheduled for 7:05 p.m. at Muncy Bank Ballpark at Historic Bowman Field.
Cutter Carvings -The Cutters struck out only twice in the loss, and have only struck out three times in the first two games of the series…With a win tomorrow, the Cutters can take the season series from the Scrappers…Isaac Nunez had his seven-game hit streak ended with a 0-2 night…