Cutters Close Out May With Win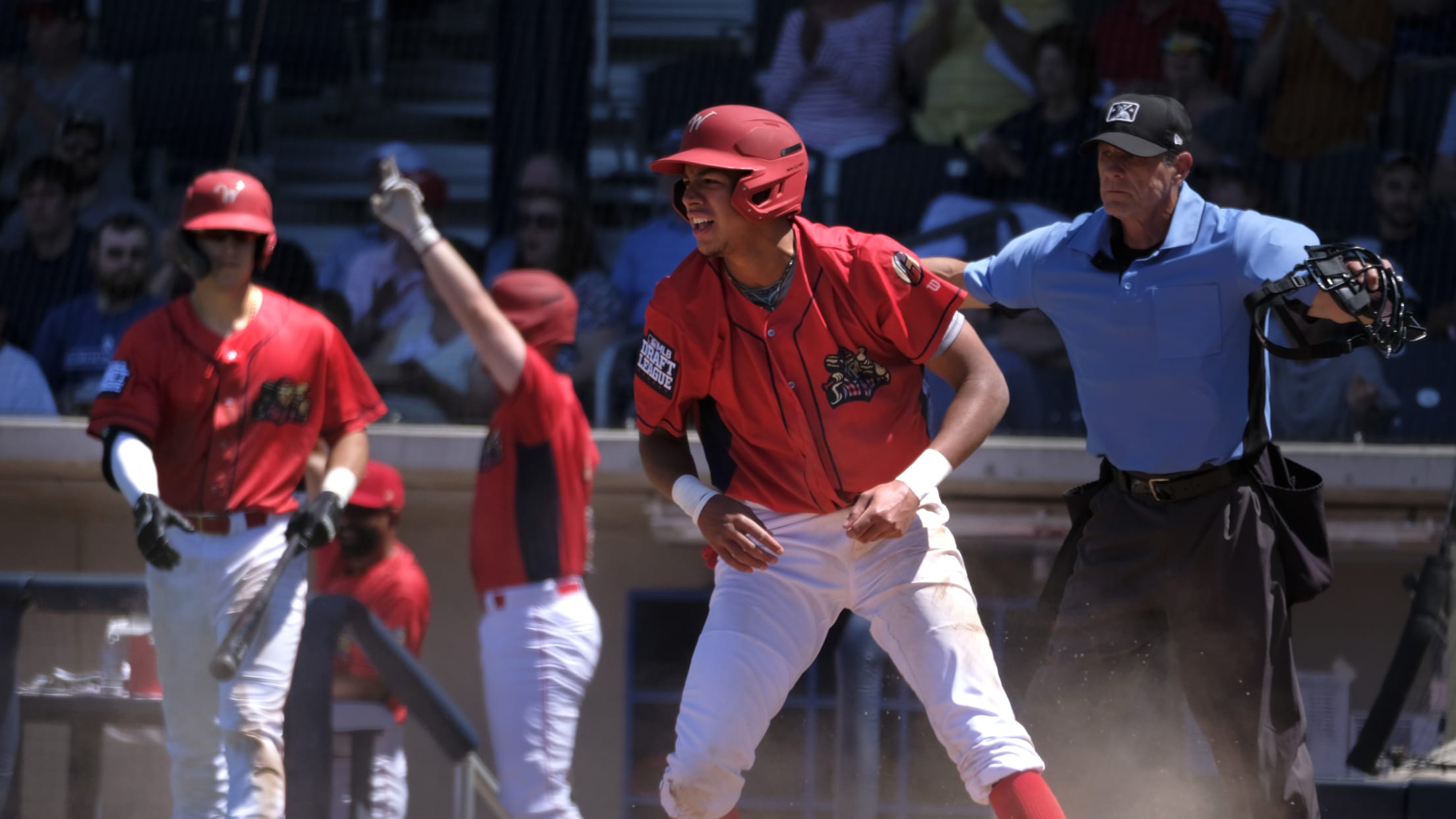 Williamsport, PA. - The Williamsport Crosscutters used a five-run 5th inning to propel themselves to a 9-7, come-from-behind win over the Trenton Thunder. Crosscutters starter Devin Smith put forth the longest outing by a Cutters starter, working four innings. Smith surrendered three runs on seven hits and a walk, while
Williamsport, PA. - The Williamsport Crosscutters used a five-run 5th inning to propel themselves to a 9-7, come-from-behind win over the Trenton Thunder.
Crosscutters starter Devin Smith put forth the longest outing by a Cutters starter, working four innings. Smith surrendered three runs on seven hits and a walk, while striking out 5 Thunder batters.
Josue Serrano took over for Smith in the top of the 5th inning, with the Cutters down 3-0, and that's when the momentum started to shift, as newly-added shortstop Trey Romay make a phenomenal play up the middle for the first out of the 5th inning. Serrano used that momentum to work two perfect frames, picking up a pair of strikeouts.
Williamsport's offense took the que from the defense, seeing their first five batters reach base against Thunder reliever Kyle Salley. All five of those runners would score in the frame, with two coming on a two-run single by Noah Hemphill, another run scored on a RBI single by Jorge Rodriguez and the final two runs crossed on a two-out double by Kyle O'Brien, giving Williamsport a 5-3 lead through 5 innings of play.
The Crosscutters added to their lead in the bottom of the 7th inning, with a two-out, two-run double off the bat of Trey Steffler, plating O'Brien and McIntosh to give the Cutters a 7-3.
Trenton would respond with a pair of runs against Crosscutters reliever Dominic Hambley in the top of the 8th inning, getting the deficit cut to two at 7-5. Hambley finished the night, allowing two runs over an inning and two thirds. He struck out two and walked two before being replaced by Francisco Mateo with two outs in the 8th.
The Cutters capped off their scoring in a big way in the bottom of the 8th inning, with Damone Hale launching a 381 foot, two-run home run over the right field wall, scoring Hemphill and giving the Cutters a 9-5 lead heading into the final frame.
Mateo was able to close out the win, but not before Adan Fernandez launched a 413 foot, two-run home run over the bullpen in left field to draw the game closer at 9-7. Mateo would retire the next two batters to record the save.
The Crosscutters wrap up their two-game set with the Thunder tomorrow night at Muncy Bank Ballpark. First pitch is scheduled for 7:05 p.m.
Cutter Carvings - Hale's home run was the 2nd hit by a Crosscutters this season and the first at home for Williamsport…Four Cutters (Hale, O'Brien, Steffler &Hemphill) each recorded two RBI in the win…This afternoon marked the first Memorial Day Game in Crosscutters history…