Cutters Outhit Spikes; Spikes Outscore Cutters In Season Finale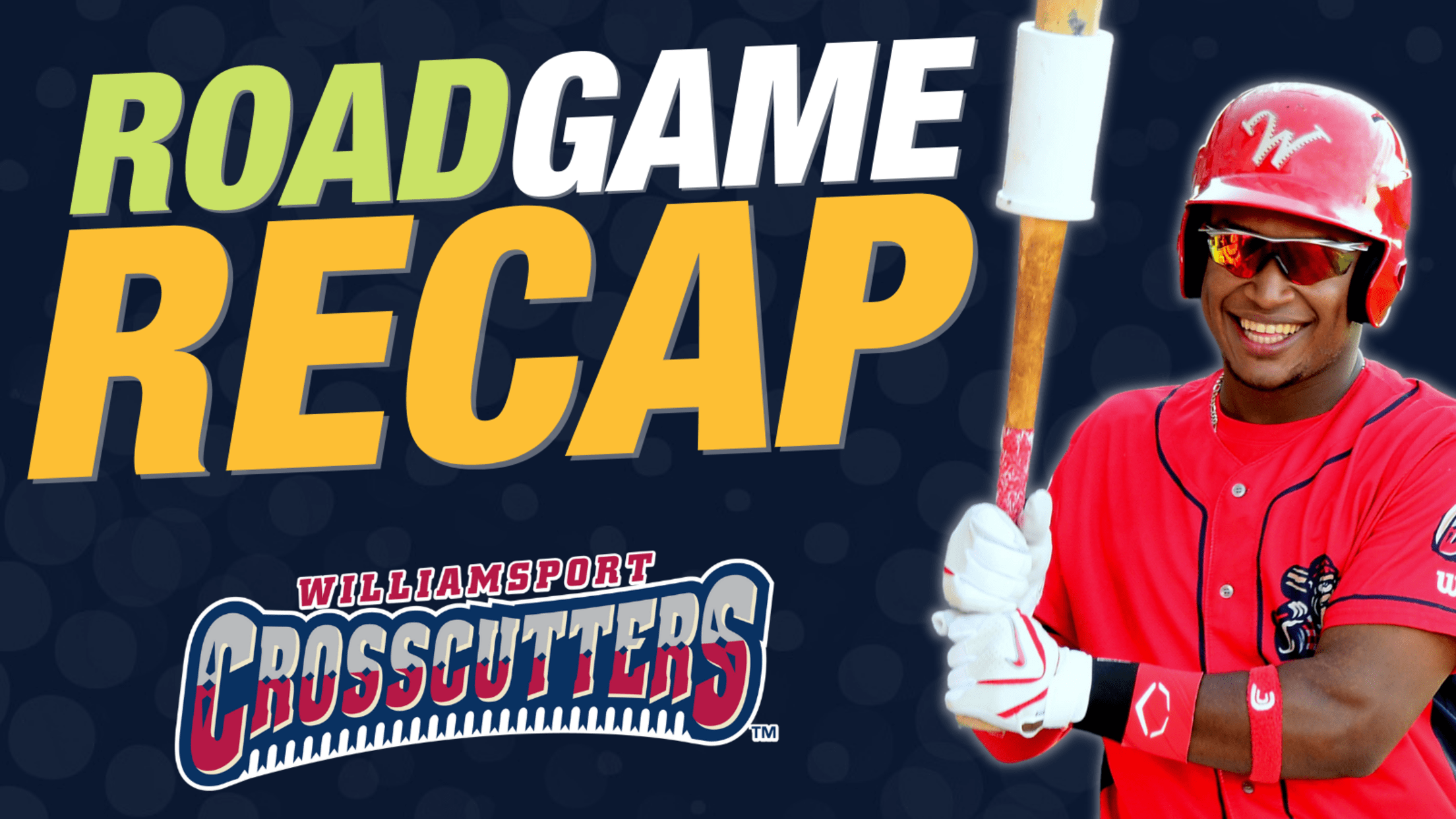 University Park, Pa. – Williamsport jumped out to a large, early lead but were unable to back it up as they fell to the State College Spikes 7-6 in the MLB Draft League season finale tonight at Medlar Field at Lubrano Park. Williamsport's offense picked up right where they left
University Park, Pa. – Williamsport jumped out to a large, early lead but were unable to back it up as they fell to the State College Spikes 7-6 in the MLB Draft League season finale tonight at Medlar Field at Lubrano Park.
Williamsport's offense picked up right where they left off yesterday, posting another five run inning in the top of the first inning. It was sparked by a lead-off walk by Isaac Nunez and a single from Freddie Matos. Both scored one batter later on a 2 RBI single off the bat of Dakota Kotowski. Kotowski would move to third on a Trey Steffler double, and both would score as Jaxon Shirley picked up a 2 RBI single of his own. Shirley as well would score on a ground rule RBI double from Taj Porter on just his second hit of the year, giving the Cutters a 5-0 lead after a half-inning.
State College would get one of those runs back in the bottom of the first thanks to a questionable balk call on Cutters starter Tiaga Yamane, one of only two earned runs allowed by Yamane in his five innings of work, to make it 5-1 Cutters after one inning.
Williamsport responded to get the run back in the top of the second as Freddie Matos led off with a single, and scored three batters later on a Sac Fly by Jaxon Shirley, making it a 6-1 Cutters lead after an inning and a half. Unfortunately for Williamsport, that would be the end of their scoring for the night.
It was at this point that the wheels would fall off for the Cutters as two errors would lead to two Spikes runs in the second, another error led to another run in the third, and two balks led to the final run against Yamane in the fourth, making it a slim 6-5 Cutters lead after four complete.
Tiaga Yamane ended his outing with a no-decision after five innings of work, surrendering five runs, two earned, on five hits, one walk, and one strikeout.
Will Lopez was the first to enter in relief, working a one-two-three inning in the sixth in his only inning of work.
Jerome Bohannon entered to work the seventh, surrendering one run, earned, that tied the game at 6-6 after allowing one hit, one walk, and striking out two.
Will Riley would close out the game for the Crosscutters, surrendering a lead-off home run before retiring the next three in order. That home run would be the difference maker as it brought us to the final score of 7-6 in favor of the State College Spikes.
Williamsport ended tonight's ballgame with 6 runs on 12 hits, 3 errors, and 8 left on base. State College scored 7 runs on 7 hits, committed no errors, and left four on base.
With tonight's loss, Williamsport concludes the 2021 season, the first inside the MLB Draft League, 25-32-3 and they finish in 5th place.
On behalf of the Crosscutters player, coaches, front office, and gameday staff, we thank you for your support of Williamsport Crosscutters baseball in 2021, and we all look forward to welcoming everyone back to Muncy Bank Ballpark at Historic Bowman Field for our 2022 season.