Errors Derail Cutters In Return From Break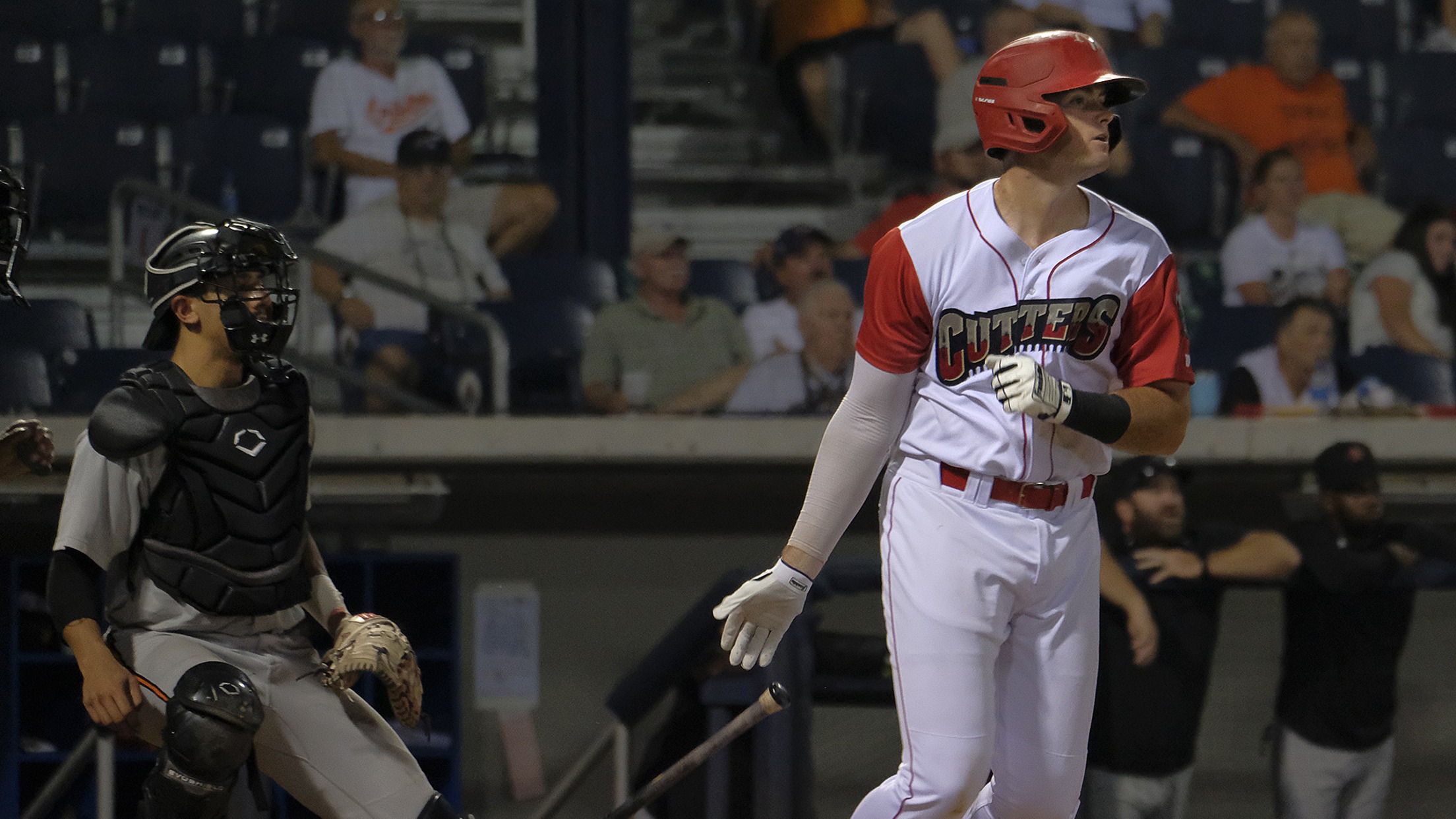 Williamsport, P.A.- In their return from the Draft break, the Williamsport Crosscutters committed a trio or errors, including one that allowed the go-ahead run to score, in their 6-5 loss to the Frederick Keys. Max Loven got his first start for the Crosscutters, and was solid through his first three
Williamsport, P.A.- In their return from the Draft break, the Williamsport Crosscutters committed a trio or errors, including one that allowed the go-ahead run to score, in their 6-5 loss to the Frederick Keys.
Max Loven got his first start for the Crosscutters, and was solid through his first three innings of work, working around three base runners, while his offense gave him a two-run lead. In the fourth inning, Loven hit a wall, surrendering three runs on two hits, a pair of walks and an error. Loven did not make it out of the inning, finishing the night having allowed three runs (none earned) on three hits, two walks and four strikeouts.
The Crosscutters offense got Loven a lead in the bottom of the 2nd inning, using a Jaxon Shirley RBI single to right to score Tito Fuentes III to give the Cutters a 1-0 lead. Rob Marinec followed with a sacrifice fly to center, plating Noah Hemphill to advance the lead to 2-0.
After surrendering the lead in the top of the 4th inning, Williamsport would take the lead right back in the bottom of the 4th thanks to a 372' home run off the bat of Lance Logsdon, chasing home Shirley to gie Williamsport a 4-3 lead. It was the first home run of the season for Logsdon.
The Cutters plated their 5th and final run in the bottom of the 5th inning, using a triple from Michael Turconi to set up a RBI single from Ramon Bramasco, scoring Turconi, to up the Cutters at the time to 5-3. It was the first hit and RBI on the season for the newly-added Bramasco.
Hunter Kloke gave the Cutters two innings of solid relief, but had trouble getting the third out of the 6th inning. After retiring the first two batters of the inning, the next four batters would reach, with a pair of Crosscutters errors keeping the inning alive. Kloke took the loss, allowing three runs, one earned, on three hits, while striking out two.
Hunter Caudelle worked a pair of shut out innings of relief, striking out four and Chase Plymell struck out three in his scoreless inning of relief, but the Cutters offense failed to cross another run over the final four innings of the game.
The Crosscutter wrap up their series with the Frederick Keys tomorrow night, with first pitch scheduled for 7:05 p.m. at Muncy Bank Ballpark at Historic Bowman Field.
Cutter Carvings - Logsdon finished the night 3-for-4, recording his team-leading third, three-hit game of the season… The Crosscutters pitching staff became the 3rd to strike out 400 or more batters, sitting at 403 on the season… Williamsport left 11 runners on base in their loss…