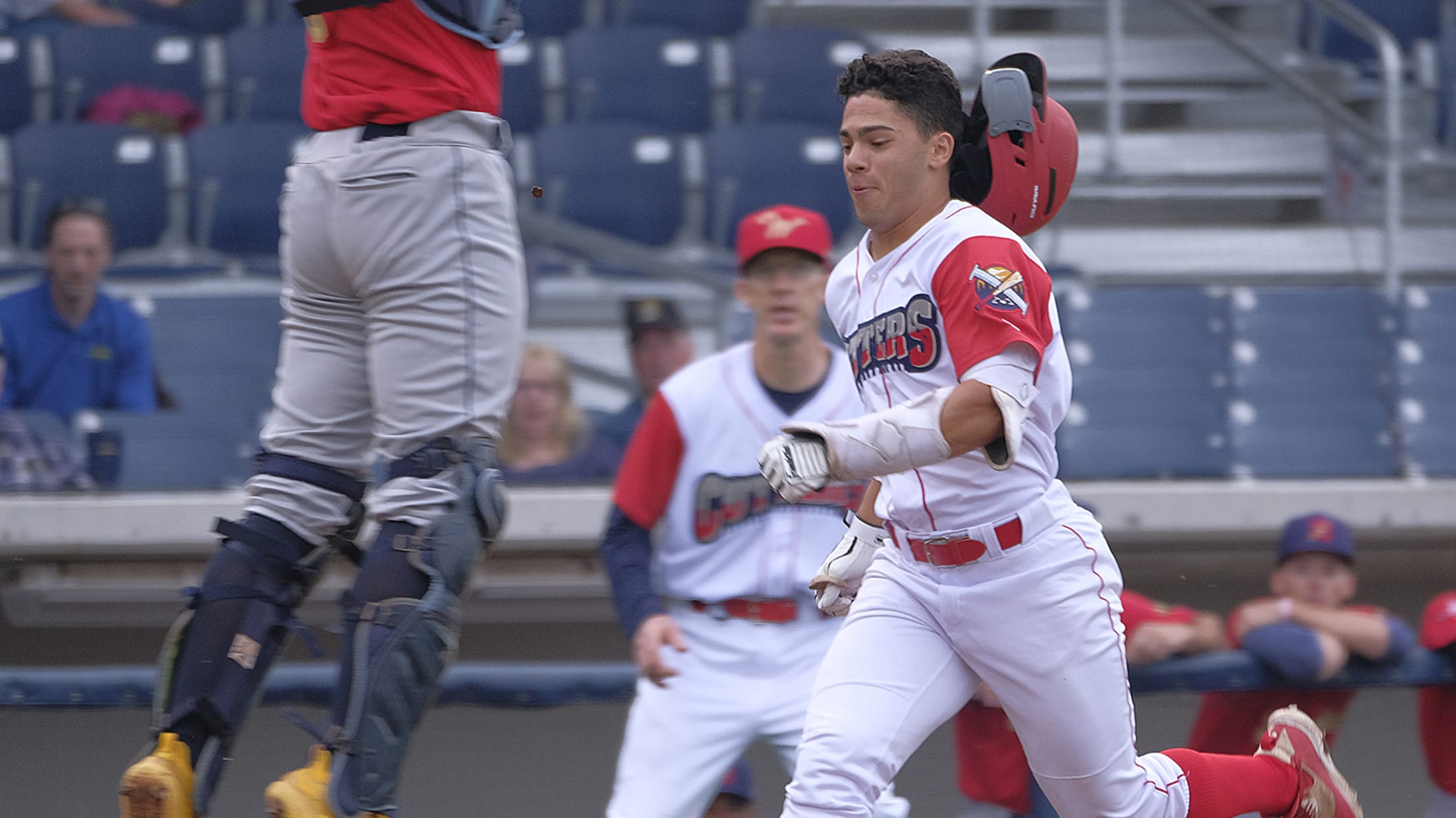 Williamsport, PA. - Four Crosscutters errors erased a four-run 1st inning, as the Crosscutters dropped their series opener to the State College Spikes, 6-4, on Wednesday night The Cutters offense wasted no time getting in the scoreboard, plating four runs in the bottom of the first inning against Spikes starter
Williamsport, PA. - Four Crosscutters errors erased a four-run 1st inning, as the Crosscutters dropped their series opener to the State College Spikes, 6-4, on Wednesday night
The Cutters offense wasted no time getting in the scoreboard, plating four runs in the bottom of the first inning against Spikes starter Griffin Miller. Isaac Nunez got the scoring started with a RBI single, scoring Rob Marinec to give Williamsport a 1-0 lead.
Kyle O'Brien followed up with a two-run double to right-center, chasing home Hogan McIntosh and Nunez to grow the Williamsport lead to 3-0.
Kyle Smith capped the scoring with a RBI single, plating O'Brien to give the Cutters a 4-0 edge in the opening frame.
Williamsport actually chased Miller with two outs in the inning, but due to MLB Draft League rules, if a pitcher reaches a pitch count limit in an inning, he can be relieved and then allowed to return in the next inning. Miller returned in the bottom of the 2nd, working a scoreless frame.
The Cutters offense ran into a buzz saw in the middle innings as Spikes reliever Andrew Moore was lights out, using a high-90's fastball to set up a mid-80's slider and low 80's change up to strikeout nine Williamsport batters over four scoreless frames, earning his first win of the season.
While Moore was shutting down the Cutters, the Spikes offense, with help from the Cutters defense, were able to chip away at the 4-0 deficit, scoring a run in the 2nd, 3rd, two runs in the 6th, a run in the 7th and a run in the 8th to take a 6-4 lead heading into the bottom of the 8th inning.
Of the four errors, two directly led to Spikes runs, which ended up being the difference in the ball game.
The Crosscutters did get the tying run on base and the winning run to the plate with no outs in the bottom of the 9th inning, but three consecutive strikeouts ended the Cutters threat and their three-game win streak at the same time.
The 2021 Saw-Buck series still favors the Cutters, who hold a slight 2-game-to-1 lead, with 24 more meeting left this season.
The Cutters head back to State College tomorrow night for game two of the series. First pitch is scheduled for 6:35 p.m. at Medlar Field at Lubrano Park.
Cutter Carvings - Crosscutters pitcher struck out 13 Spikes batters, giving them 112 strikeouts over their first 80 innings of work…Crosscutters batters struck out 16 times, the 2nd most in a single game this year…The loss snapped the Cutters three-game win streak, three-game home win streak and two-game win streak against the Spikes…