Fourth of July Game Goes to West Virginia in Series Opener
Iser Smacks First Pro Homer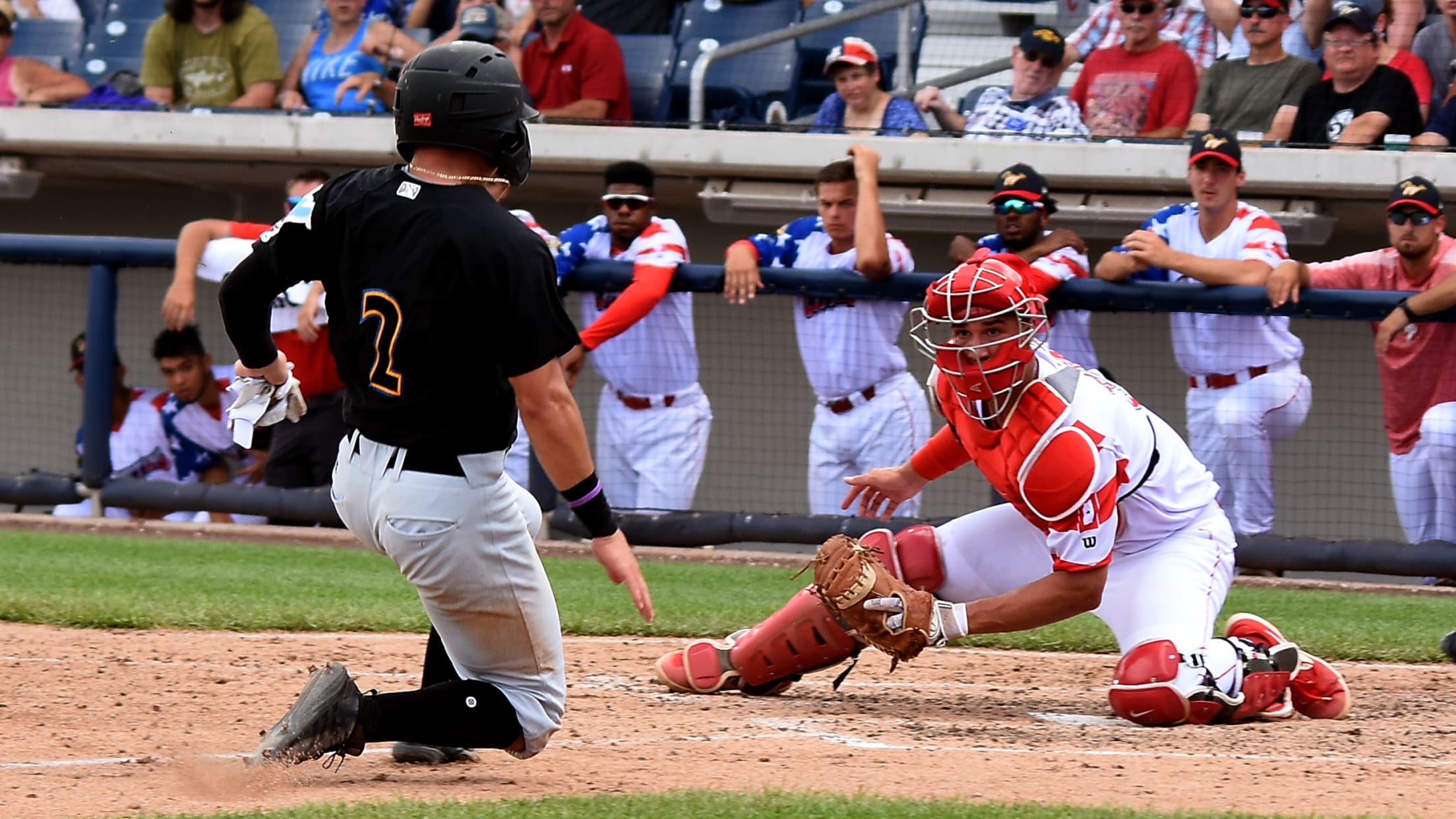 Williamsport, Pa. - The West Virginia Black Bears defeated the Williamsport Crosscutters 6-2 in an afternoon contest on the Fourth of July at Historic Bowman Field. Herbert Iser cracked a solo home run in the ninth in his Willimasport debut. Starting pitcher Leonel Aponte threw four no-hit innings allowing just one runner
Williamsport, Pa. - The West Virginia Black Bears defeated the Williamsport Crosscutters 6-2 in an afternoon contest on the Fourth of July at Historic Bowman Field.

Herbert Iser cracked a solo home run in the ninth in his Willimasport debut.

Starting pitcher Leonel Aponte threw four no-hit innings allowing just one runner in the first while retiring the last 10 batters in order.

Outfielder Hunter Hearn had a pair of hits and also threw out a runner at home.

Williamsport (4-16) took the lead in the fifth on a sacrifice-fly by Tucker Maxwell of West Virginia starter Michael Burrows. The little-ball rally started with a walk by Hunter Hearn and then a bunt single by Nicolas Torres. Both advanced on a wild pitch setting up Maxwell's drive to right which was good for the game's opening tally.

But West Virginia (11-9) rallied for five runs in the top of the sixth against relief pitcher Brian Marconi (0-1) who was playing for the Cutters for the first time. With a runner on via an error, Dean Lockery collected the team's first hit of the game with a single to center. Then Cory Wood drove in the team's first run with his single to right. The rally continued with Jared Triolo blasting a double to left-center to plate Lockery for a 2-1 lead.

That was followed by a single for Matt Gorski making it 3-1. And then a sacrifice fly by Matt Frazier against new Cutters pitcher Tyler Burch pushing the advantage to 4-1. Blake Sabol singled for a 5-1 lead. Hunter Markwardt raced down a long drive in the gap in left-center for an impressive running catch to end the rally.

West Virginia almost tacked on another in the seventh but right fielder Hunter Hearn fired a strike to the plate to nap a runner trying to score from second on a single.

The Black Bears scored in the top of the ninth via Wood's single following a double by Luke Mangieri.

Then catcher Herbert Iser cracked his first career home run in his Cutters debut on a shot to right.

The Crosscutters had a pair of doubles to increase their league-leading total to 42.

Williamsport has lost three straight since its homestand opening 9-1 blowout win over Mahoning Valley on Monday.

The Crosscutters are back at home on Friday night against the West Virginia Black Bears. Right-hander Luis Ramirez (0-1, 4.15) is the projected starter. The game will also feature postgame fireworks.