Homer Sinks Cutters In 9th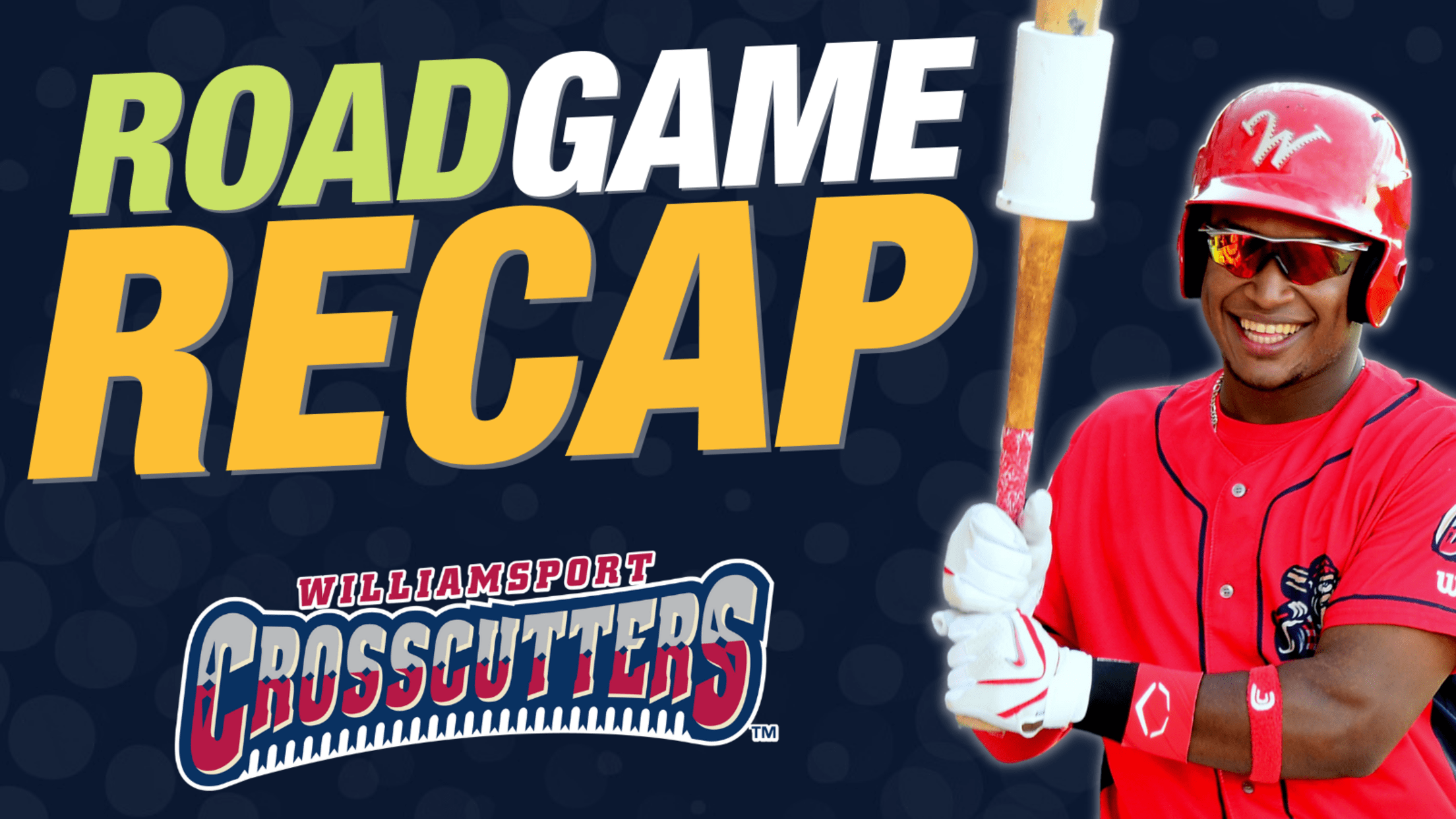 Trenton, N.J. - Francisco Mateo surrendered a three-run walk off home run to Jordan Hollins, as the Cutters dropped the final game of a rain shortened series against the Trenton Thunder. Devin Smith got the start for the Crosscutters and was outstanding over his four innings of work, holding the
Trenton, N.J. - Francisco Mateo surrendered a three-run walk off home run to Jordan Hollins, as the Cutters dropped the final game of a rain shortened series against the Trenton Thunder.
Devin Smith got the start for the Crosscutters and was outstanding over his four innings of work, holding the Trenton offense to one run on four hits. Smith did struggle with location, walking three batters and hitting two more, but limited the damage.
While Smith was on the mound, the Williamsport bats were able to back their starter, using a two-out rally in the top of the 1st inning. Trey Steffler capped off a series of three-straight, two-out hits, to plate Dakota Kotowski to give the Cutters an early 1-0 advantage.
In the top of the 4th inning, Steffler was in the middle of the next Cutters run, leading off the frame with a walk and a steal of second base. Michael Turconi ripped a double to left center, scoring Steffler to give the Cutters the lead back at 2-1.
Ben Terwilliger took over for Smith in the bottom of the 5th inning, and was let down by the play of his defense, allowing just an unearned run in his inning of work. Terwilliger allowed on hit and struck out a batter, leaving the game tied 2-2.
Dominic Hambley and Ryan Velazquez tossed back-to-back scoreless frames in the 6th and the 7th, combining to walk three and strikeout two. Neither allowed a hit, keeping the game tied at 2-2 heading to the 8th inning.
The final hurler out of the Crosscutters bullpen was Francisco Mateo and he delivered a scoreless frame in the bottom of the 8th, working around a walk. Unfortunately in the bottom of the 9th, Trenton was able to place two aboard via singles and with two outs, Jordan Hollins sent everyone home, with a drive over the left center wall.
The Crosscutters offense was stiffled by Trenton pitching and base running miscues, as they sent the minimum to the plate in every inning from the 5th on. They only had two batters reach in that stretch, one by a hit by pitch and one by a walk. Each of those runners were picked off.
Cutter Carvings - Williamsport pitching has surrendered 11 home runs this season, including one in each of their last five games… The Crosscutters are now 4-4 on the season versus Trenton… Cutters pitching stranded 13 Thunder runners, keeping the game close throughout…