Late Effort Not Enough, Cutters Drop Series To Scrappers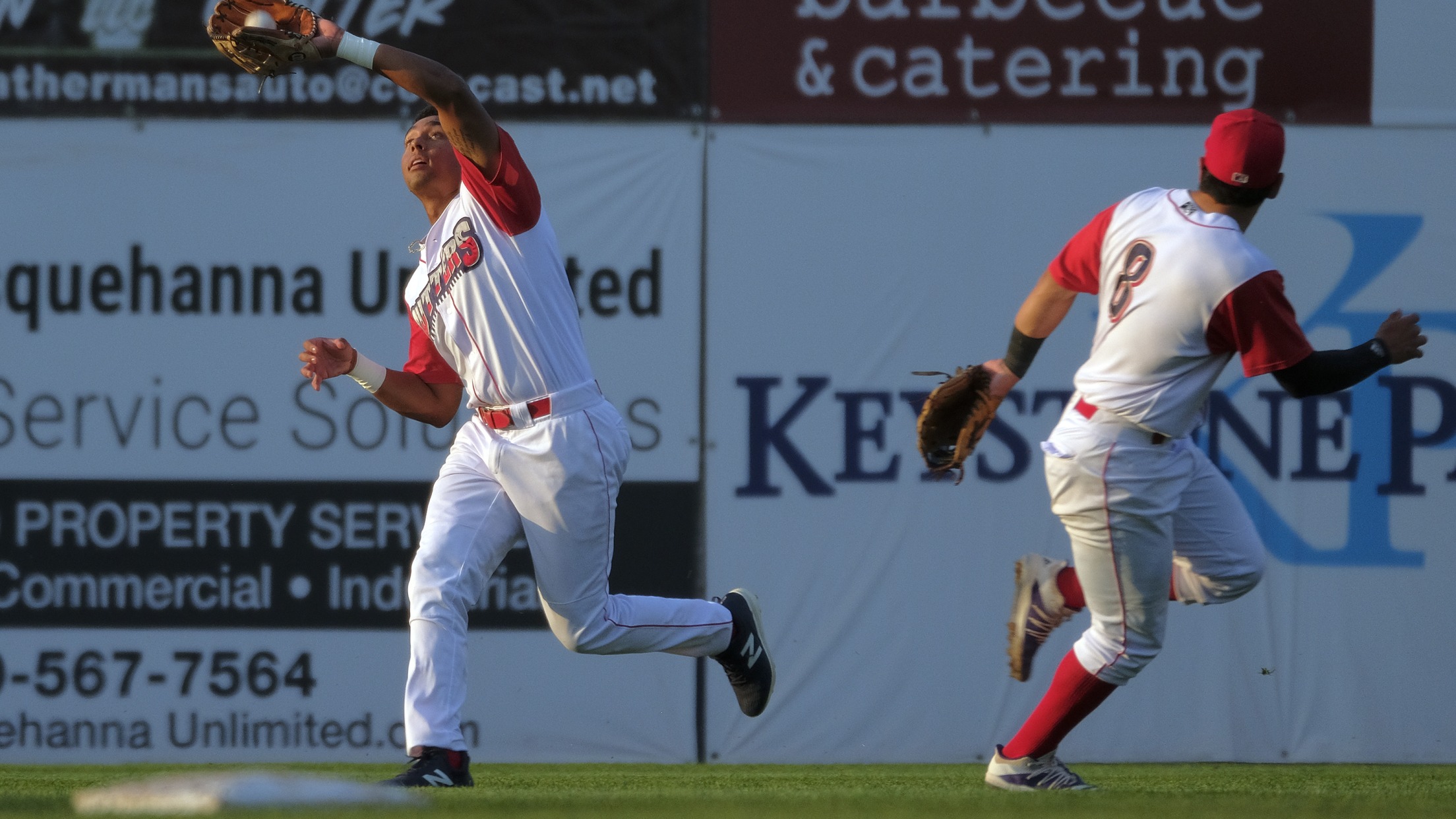 Williamsport, P.A.- A 9th-inning rally attempt fell short, as the Crosscutters fell 6-3 to the Mahoning Valley Scrappers. With the loss, the Cutters drop the three-game series. Nick Cosentino took to the hill for the Cutters and was tagged for two runs in the top of the 1st inning. The
Williamsport, P.A.- A 9th-inning rally attempt fell short, as the Crosscutters fell 6-3 to the Mahoning Valley Scrappers. With the loss, the Cutters drop the three-game series.
Nick Cosentino took to the hill for the Cutters and was tagged for two runs in the top of the 1st inning. The right-hander from Pittsburgh would settled down, and work two scoreless innings before being relieved in the top of the 4th inning.
Jerome Bohannon took over in the top of the 4th and was welcomed by a solo home run off the bat of Scrappers DH Bobby Spaling. For Bohannon, it was the first of three runs allowed over an inning and a third of work.
The Crosscutters plated their first run of the night in the bottom of the 5th inning, as Ramon Bramasco plated Noah Hemphill with a ground out to 1st base. The RBI was the 14th of the season for Bramasco and cut the Cutters deficit to 5-1.
Will Lopez made his Cutters debut out of the bullpen, allowing one run on three hits, striking out one before exiting after an inning and two-thirds of work.
Taj Porter made his 2nd relief appearance since joining the club and the two-way player was excellent, facing six batters over two shutout frames, working around a hit in the process.
Steven Nitch worked a scoreless frame, despite committing a throwing error and allowing back-to-back walks with two outs to load the bases. Nitch fanned two in the inning, his first pitching performance of the season.
The Crosscutters attempted to mount a come back in the bottom of the 9th inning, sending six batters to the plate and loading the bases. Tito Fuentes III scored Trey Steffler with a RBI single to left, making it 6-2. Then Dakota Kotowski plated Freddie Matos with a sacrifice fly to make it 6-3.
With runners on 2nd and 3rd, Ramon Bramasco popped out to short to end the ball game.
The Crosscutters head to State College to start a three-game weekend series with the Spikes. First pitch is scheduled for 6:35 p.m. tomorrow night at Medlar Field at Lubrano Park.
Cutter Carvings -The Cutters finish the season series with the Scrappers tied 4-4…Tito Fuentes III has a six-game hit streak… Neither Nitch or Porter are listed as pitchers on the Cutters roster and they combined to throw three scoreless frames of relief…