Late Rally Propels Cutters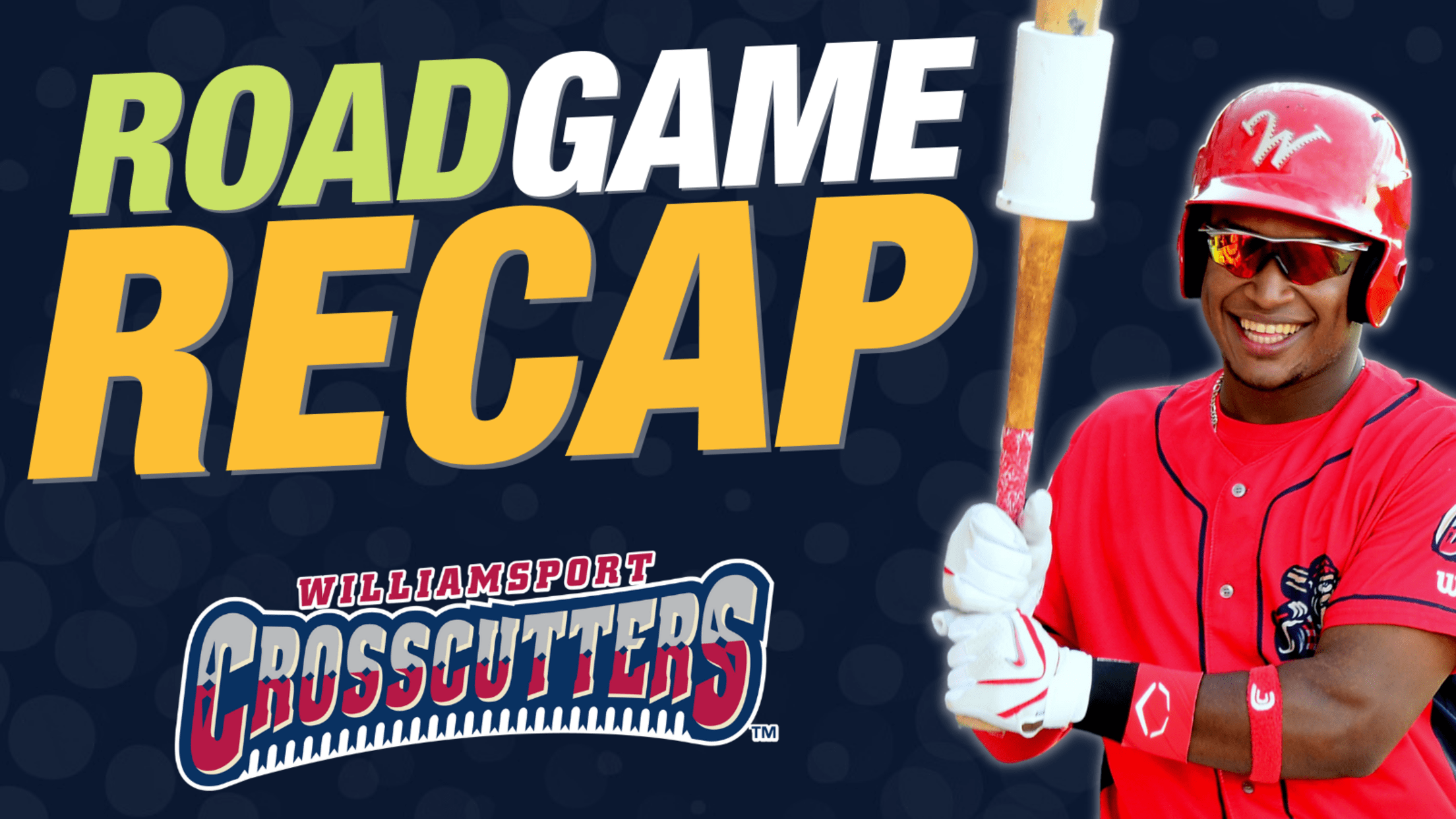 State College, PA. - Williamsport scored three runs in the top of the 9th inning, aiding their 7-5 win over the State College Spikes, giving the Crosscutters a series win over their interstate rivals. Chase Costello got the ball for the Crosscutters, and delivered five string innings for Williamsport. The
State College, PA. - Williamsport scored three runs in the top of the 9th inning, aiding their 7-5 win over the State College Spikes, giving the Crosscutters a series win over their interstate rivals.
Chase Costello got the ball for the Crosscutters, and delivered five string innings for Williamsport. The right-hander allowed three runs, all of which were unearned, on five hits and a walk, striking out three Spikes hitters. Costello earned the win, his 2nd of the season.
The Crosscutters offense was able to get runners in scoring position in each of the first two innings, but failed to plate a run, facing a 1-0 deficit heading into the top of the 3rd. Trey Steffler got the Cutters on the board with a two-run double down the right field line, scoring Lance Logsdon and Dakota Kotowski to give Williamsport a 2-1 lead.
Noah Hemphill capped the scoring in the inning with a RBI single to right, plating Steffler and extending the Crosscutters lead to 3-1.
Costello turned the ball over to the bullpen in the 6th inning as Tyler Bosma was the first out of the bullpen and delivered a pair of scoreless frames in his Cutters debut. Bosma allowed a hit and a walk, striking out one.
Williamsport was able to add to the their lead in the top of the 8th inning, taking advantage of a Spikes error allowing Jaxon Shirley to reach. Shirley advanced to 3rd on a base hit from Brittan Kittle and then scored on a sacrifice fly from Sean Ross to advance the Cutters lead to 4-2.
Ben Terwilliger followed Bosma, and gave Billy Horton's club a solid inning, allowing one unearned run. Terwilliger picked up a pair of strikeouts in the outing.
Heading to the the top of the 9th, the Crosscutters were looking for some breathing room and thats what they found, seeing their first four batters of the inning reach base. Michael Turconi delivered a two-run double to left, chasing home pinch runner Chaz Salter and Trey Steffler to make it a 6-3 lead.
The final Cutters run came on the second RBI single of the night from Hemphill, plating Turconi and sending the Crosscutters into the bottom of the 9th with a 7-3 advantage.
Owen Holt was the final pitcher used by the Cutters and he was able to close the door on the Spikes, despite giving up a two-run home run to Marques Paige. Holt struck out three in the frame, including the final out of the game, which was recorded on runner's interference on Myles Austin.
The Crosscutters six-game road trip continues as they move on to New Jersey, to take on the Trenton Thunder. First pitch is scheduled for 3:00 p.m at Rider University.
Cutter Carvings - Williamsport's consecutive home run streak ended at two games, but they saw they streak of home runs allowed extend to three-straight… The Crosscutters take a 5-3 lead in the 2021 SawBuck series… The Cutters pitchers struck out 29 batters over the three-game series…