Lights Go Out On Cutters Rally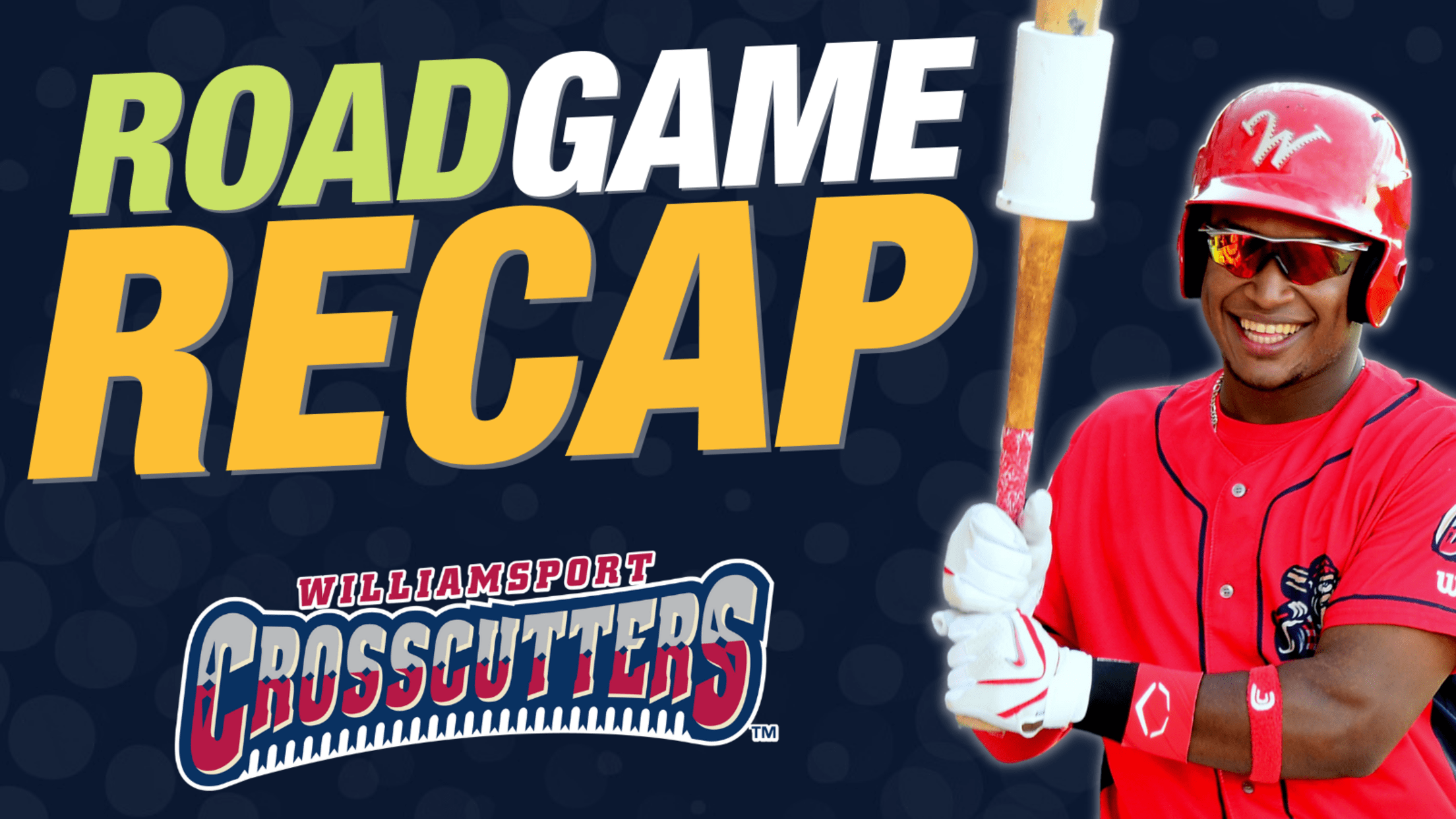 University Park, Pa. – Williamsport tried a late rally in the 5th, but had the lights turned out on them, both figuratively and literally, as they fall to the State College Spikes 6-5 in five innings tonight at Medlar Field at Lubrano Park. Williamsport was able to take the early
University Park, Pa. – Williamsport tried a late rally in the 5th, but had the lights turned out on them, both figuratively and literally, as they fall to the State College Spikes 6-5 in five innings tonight at Medlar Field at Lubrano Park.
Williamsport was able to take the early lead of the ballgame as lead-off batter Freddie Matos reached with a single, and scored on a RBI single from Isaac Nunez to make it 1-0.
Cutters starter Max Loven immediately would run into issues, allowing back to back lead-off walks in route to a 2 run first inning in the first, and a five-hit second that scored four more runs, giving the Spikes a 6-1 lead after two innings.
Taj Porter would enter in relief for Williamsport to begin the third inning, and would allow four Spikes to reach off of three walks and a hit by pitch, but would strand each runner.
Back on the offensive side of the ball, Williamsport would only have one runner reach over the second through fourth innings, that being Isaac Nunez who walked in the fourth but was left stranded.
The top of the fifth inning saw the Cutters begin to rally as Taj Porter, Steven Nitch, and Freddie Matos would all reach to start the inning. Two batters later, Dakota Kotowski would single as the winds began to swirl, scoring Porter and Nitch. Matos would score next on a RBI groundout, and Kotowski scored on a wind-assisted RBI triple from Issac Nunez. Nunez would unfortunately end the threat himself as his cleat dug in right in front of the plate and he was tagged out attempting to score on a wild pitch, leaving the Cutters deficit at 6-5 in the middle of the fifth inning.
It was at this point mother nature intervened, as a nearby lightning storm caused the lights at Medlar Field at Lubrano Park to fail which, coupled with the incoming rain, caused the game to be ruled official.
Max Loven suffered the loss tonight, falling to 2-1 on the season after two innings of work, allowing six runs, all earned, on eight hits, two walks, and a strikeout. Taj Porter also worked two innings, allowing no runs on no hits, walked three, hit one batter, and struck out two.
Williamsport will conclude their 2021 campaign tomorrow, returning to Medlar Field at Lubrano Park to once again face the State College Spikes. First pitch is scheduled for 6:35 p.m., and our coverage with the Crosscutters Baseball Network will begin at 6:20 p.m. on Crosscutters.com.