No-Hit Bid Comes Up Short; Cutters Earn 10th Victory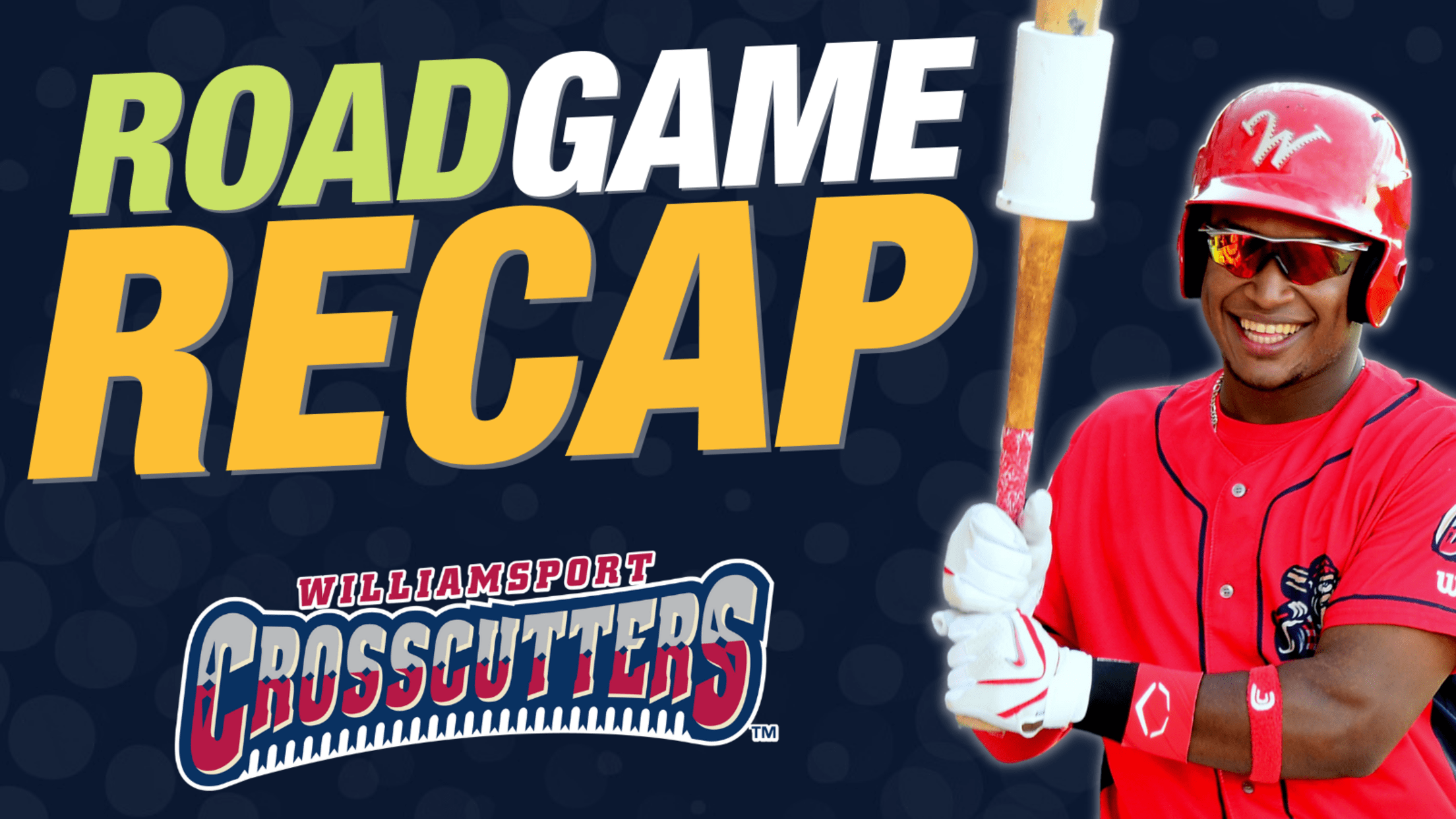 Lawrenceville, N.J. - The Williamsport Crosscutters pitching staff put their extra day of rest due to yesterday's rainout to good use, throwing 7.1 innings of no-hit baseball in route to a 6-3 victory over the Trenton Thunder at Rider University. Nick Cosentino got the start for Williamsport, and he went
Lawrenceville, N.J. - The Williamsport Crosscutters pitching staff put their extra day of rest due to yesterday's rainout to good use, throwing 7.1 innings of no-hit baseball in route to a 6-3 victory over the Trenton Thunder at Rider University.
Nick Cosentino got the start for Williamsport, and he went on to earn his second win of the season in his fifth start. Cosentino went the first five innings of the game on the hill allowing no Thunder hits. Trenton was able to get some baserunners from a walk and two hit batters, but were unable to score runs as they struck out six times.
Zach Kalpak entered in relief in the sixth inning and kept the momentium going, retiring the three batters he faced in order before giving way to Hunter Kloke in the seventh.
Kloke would continue the no-hitter into the 8th inning before running into trouble. He would surrender a single, a double, and a three-run home run, which accounted for all of the Trenton scoring on the day. After allowing another single, Kloke would be lifted for Hunter Caudelle with still one out in the eight inning and the Cutters lead down to three.
Caudelle would have no problems closing things out on the hill, allowing just one additional Thunder hit the rest of the way as he earned his first save of the season.
On the offensive side of the ball, all the power came from the red-hot bats of Dakota Kotowski and Sean Ross, who combined for six of the team's eight hits on the afternoon.
Kotowski recorded three RBI and two runs scored on a day that saw him go 3-4 at the plate with two doubles and a solo home run.
🚨 HOME RUN 🚨

Dakota Kotowski (1)
June 12 vs. Trenton

🔥 105 MPH
🚀 28 LA
📏 424 FT@crosscutters #RaiseYourStock pic.twitter.com/ODTu5uwo4g

— MLB Draft League Data (@draftleaguedata) June 12, 2021
Ross was able to match Kotowski's pace at the plate, also going 3-4 with a double and two runs scored.
Trey Steffler and Jaxon Shirley also recorded a hit a piece in the contest.
With today's victory, the Crosscutters are now sitting at 10-6-1 on the season, which puts them in 2nd place inside the MLB Draft League.
The Crosscutters finish the rain-shortened two game series against the Trenton Thunder tomorrow at 1:00 p.m. back at Rider University before a league-wide off-day on Monday.
Cutter Carvings – Cutters batters have now homered in 3 of the last 4 games… Nick Cosentino leads the MLB Draft League in Innings Pitched with 21.2 IP… The Cutters have become the 2nd team to reach 10 wins in the MLB Draft League….