Offensive Struggles Cost Cutters; Fall To Spikes 7-1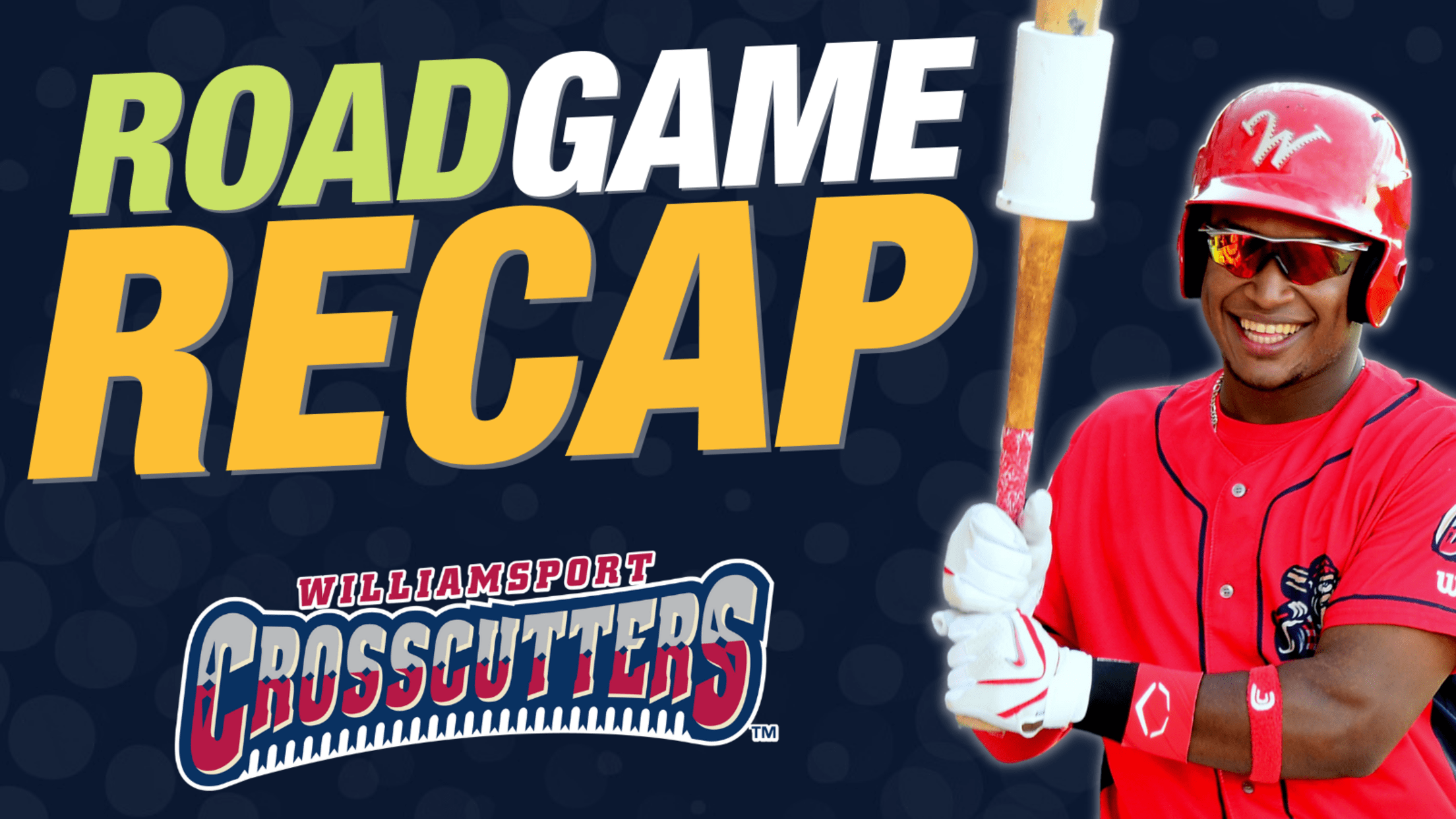 University Park, Pa – Williamsport's offense kept finding ways to get runners aboard, but could not find a way to bring them around to score, leading to a 7-1 defeat tonight at the hands of the rival State College Spikes. Williamsport got the offense rolling right at the start of
University Park, Pa – Williamsport's offense kept finding ways to get runners aboard, but could not find a way to bring them around to score, leading to a 7-1 defeat tonight at the hands of the rival State College Spikes.
Williamsport got the offense rolling right at the start of the ballgame as Ramon Bramasco drilled an 0-1 pitch to the right field corner for a lead-off double, and then moved to third base on a deep flyout to center field by Isaac Nunez. This would bring Trey Steffler to the plate, who would bring in Bramasco with a weak fly ball to left that resulted in a RBI single and a 1-0 Cutters lead after a half inning.
State College would respond in the bottom of the first with a leadoff single from Luke Seidel, who would advance to second with a stolen base and take third on a passed ball charged against Taj Porter. Seidel would then score on a RBI groundout by Zacchaeus Rasberry to tie the game at 1-1 after one inning.
Cutters starter Will Allen and Spikes starter Josh Culliver would take over from that point, as both would go on to face the minimum up until the bottom of the third inning.
Allen would find himself in trouble in the bottom of the third as he walked two batters and hit a batter to load the bases with nobody out. The Spikes would quickly make him pay for the control issues as they got one run off a RBI fielder's choice and another off a wild pitch to make it 3-1. After another walk that reloaded the bases, the Spikes pushed across two more runs thanks to a 404' 2RBI single off the bat of Marques Paige, giving State College a 5-1 lead after three innings of play.
Williamsport's offense threatened to get back on the scoreboard in the top of the 4th inning with two runners aboard with one out after a lead-off hit by pitch for Trey Steffler and a one out single from Tito Fuentes III, but Noah Hemphill would line into an unconventional 7-6 double play to end the threat.
Cutters pitching coach Jim Gott would turn things on the bump over to Hunter Kloke and he would quickly get the defense to rebound as he struck out the first two Spikes he faced in route to a 1-2-3 fourth inning.
Kloke would find himself in a tougher spot in the fifth as Luke Seidel continued to punish Cutters pitching, this time leading off with a triple. He would be retired before scoring thanks to a double play ball hit up the third base line, but the Spikes would find a run later in the inning after a Brady Brecklin walk was combined with a Lukas Cook RBI single, and State College would take a 6-1 lead up to stretch time.
Back on the offensive side of the ball, Williamsport continued to show threats as they put two runners aboard in the fourth, fifth, and sixth innings, but would be unable to plate any runs. The Cutters would then be retired in order in the top of the seventh.
State College added another insurance run in the bottom of the seventh as Kloke allowed a one out walk, followed by back to back singles. Kloke would rebound however, striking out the final two batters he faced in the inning to end his outing, giving way to Will Lopez as the Spikes lead stood at 7-1.
Lopez would face the minimum in his only inning of work as he did allow a lead-off single, but that runner was quickly erased by a 6-4-3 double play started by defensive substitution Jaxon Shirley.
The Cutters would, as they had multiple times before, threaten to close the deficit in the ninth after back to back singles from Freddie Matos and Tito Fuentes III. Fuentes was retired for the first out as Noah Hemphill hit into a fielder's choice, which was followed by Dakota Kotowski hitting into a game ending 4-3 double play as the Spikes came away with the 7-1 victory.
Will Allen was charged with the loss, falling to 0-2 on the season after three innings of work allowing five runs, four earned, on two hits, four walks, and four strikeouts. Hunter Kloke recorded four innings of relief, allowing two runs, both earned, on four hits, two walks, and six strikeouts. Will Lopez had just one inning of relief in his Crosscutters debut, allowing no runs on one hit while recording no walks or strikeouts.
With the loss, Williamsport falls to 24-28-3 on the season, and falls to 5th in the MLB Draft League standings, one game behind the State College Spikes, with five games remaining in the 2021 campaign.
The Cutters return once again to Medlar Field at Lubrano Park tomorrow to conclude this series with the State College Spikes. First pitch is scheduled for 4:05 p.m. and pregame coverage on the Cutters Baseball Network will begin at 3:50 p.m. with Ian Catherine and Rob Thomas.
Williamsport returns to Muncy Bank Ballpark at Historic Bowman Field for the final two home game of 2021 on Tuesday and Wednesday as they host the West Virginia Black Bears. Game time both days is at 7:05 p.m. with Topps Tuesday and Boomer's Birthday Celebration on Tuesday, along with Fan Appreciation Night on Wednesday. Great seats are still available and can be purchased by visiting the Cutters Box Office, calling the Cutters Hotline at 570-326-3389, or by visiting Crosscutters.com.
Cutters Carvings – Williamsport hit into three double plays tonight, bringing the total of double plays hit into during this series to six… Cutters pitching has now recorded 593 strikeouts during the 2021 season… Cutters batters were hit twice tonight, bringing the series total of hit batters to six…