Rough Night In Happy Valley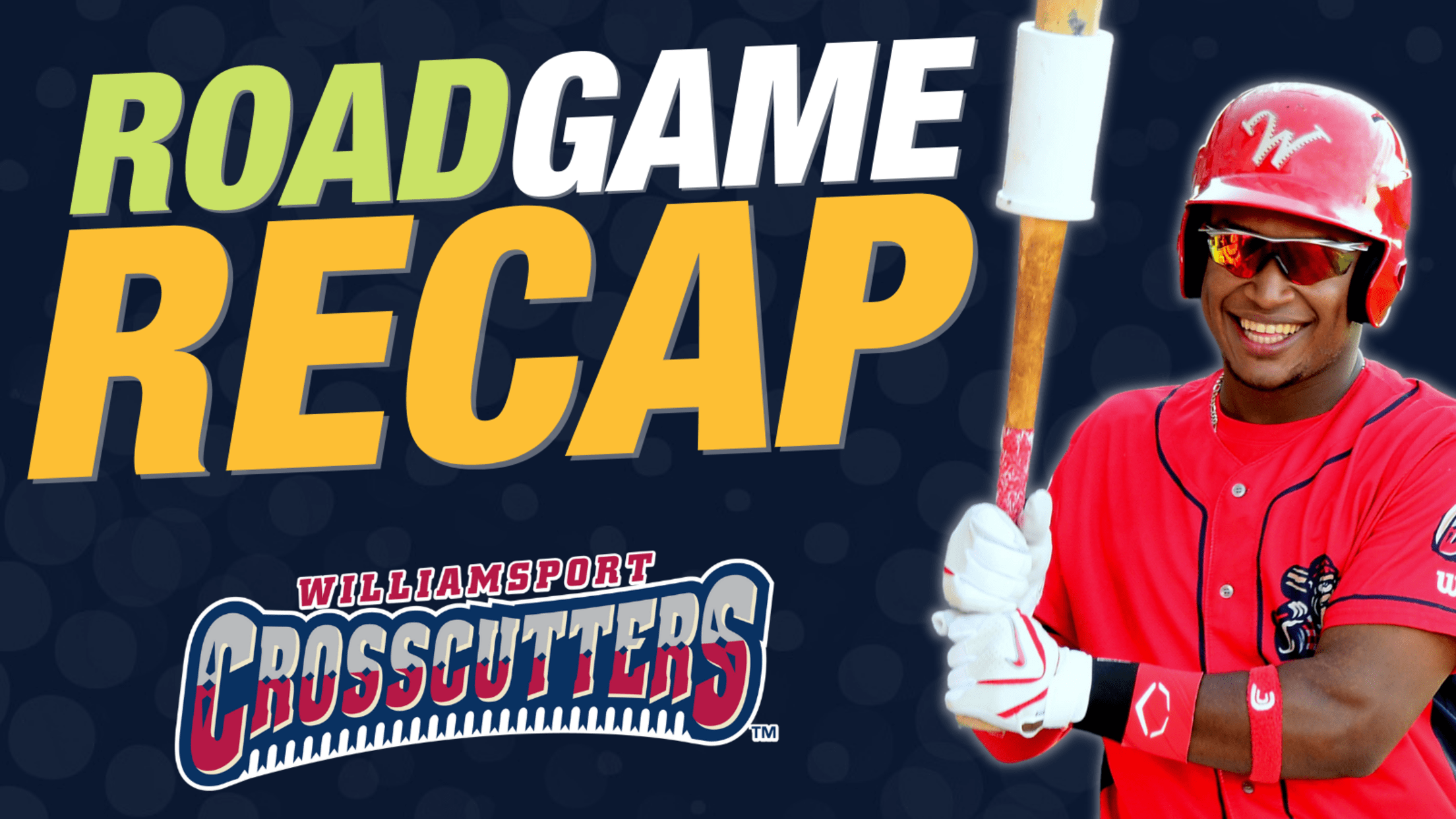 State College, PA. - The Crosscutters suffered their worse loss of the season, falling 10-1 on the road to the State College Spikes. Tyler LaPorte made a spot start for the Crosscutters, after scheduled starter Jacob Smith was scratched before game time. LaPorte responded well, tossing a scoreless frame, walking
State College, PA. - The Crosscutters suffered their worse loss of the season, falling 10-1 on the road to the State College Spikes.
Tyler LaPorte made a spot start for the Crosscutters, after scheduled starter Jacob Smith was scratched before game time. LaPorte responded well, tossing a scoreless frame, walking one and striking out one.
In the bottom of the 2nd inning, Williamsport's offense was able to find the scoreboard, thanks to an error by Spikes second basemen Brady Brecklin, allowing Isaac Nunez to score from 2nd base, giving the Cutters a 1-0 lead.
Nunez suffered an apparent lower body injury while rounding 3rd, and left the game, finishing the night 1-for-1 with a double and a run scored.
That would be the end of the scoring for Williamsport, as they were held in check by Spikes pitching the rest of the way, only recording four hits on the night and going down on strikes 15 times in the losing effort.
Holden Christian suffered the loss for Williamsport, allowing two runs, one earned, on a hit and two walks. The lefty surrendered a home run and struck out four batters over three innings of relief.
Josh Bostick made his Cutters pitching debut, following Christian out of the pen. Bostick was roughed up, allowing four runs, three earned, on two hits and a walk. He did hit two batters and picked up one strikeout.
Eduardo Rivera worked the final two innings, allowing four runs, all earned, over two innings of work, on three hits and two walks. The 6'7" left-hander struck out three batters. Rivera nearly worked two scoreless innings, having a would be third out erased due to a bases loaded balk in the 8th. All four runs allowed came after the balk.
With the loss the 2021 Saw-Buck series is tied up 2-2, with the Spikes taking the last two meetings, and both teams have won a game on each others turf so far.
The Cutters head back to Williamsport tomorrow night to wrap up the three-game series. First pitch is scheduled for 7:05 p.m. at Muncy Bank Ballpark at Historic Bowman Field.
Cutter Carvings - Crosscutters hitters have struck out 31 times over the first two games of the series…Hogan McIntosh finished the night 2-for-4 and was the only Cutters batter with a multi-hit performance…The 10 runs are the most allowed by Williamsport pitching this season…