Shirley Homers, Cutters Drop Home Finale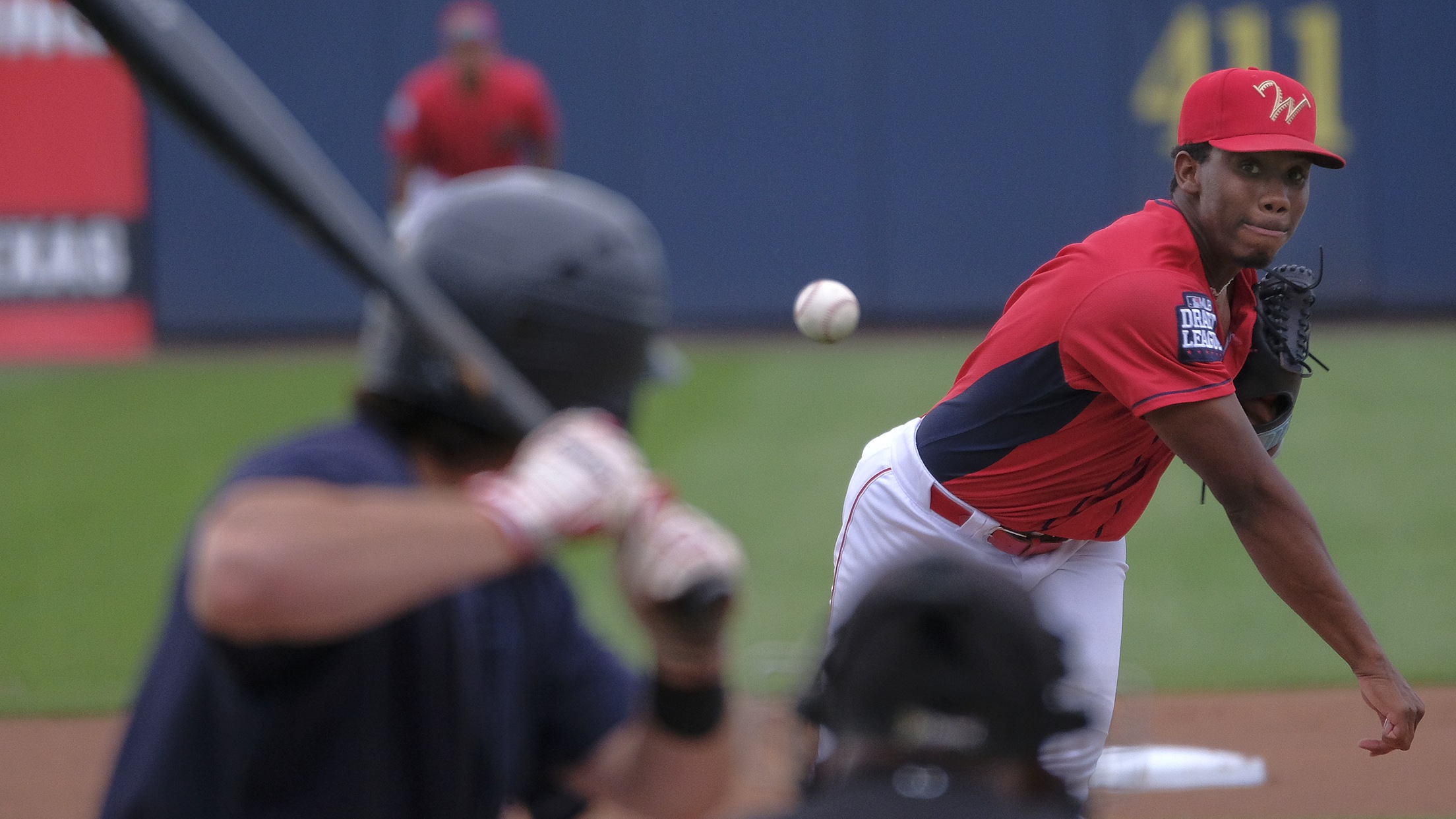 Williamsport, P.A.- Jaxon Shirley belted his 2nd home run of the season, but the Cutters offense was held in check, dropping their home finale to State College, 6-1. Will Allen made his fifth start of the season for the Crosscutters, and worked three innings, allowing two runs on five hits
Williamsport, P.A.- Jaxon Shirley belted his 2nd home run of the season, but the Cutters offense was held in check, dropping their home finale to State College, 6-1.
Will Allen made his fifth start of the season for the Crosscutters, and worked three innings, allowing two runs on five hits and a walk. The right-hander from Southern University suffered the loss, falling to 0-3 on the season.
Jerome Bohannon was the first out of the bullpen, following his teammate from Southern University, Bohannon struggled, allowing four runs, three earned, on four hits and two walks. He struck out three over an inning and two-thirds.
David Stiehl provided and inning and a third of scoreless relief, working around two hits. Will Riley tossed a scoreless 7th, working around a walk.
The lone Cutters run came in the form of a solo home run from Jaxon Shirley, sending a Zach Taglieri offering well over the left field wall to lead off the bottom of the 5th. It was just his 2nd home run of the season and 2nd against the Spikes.
The Cutters will head to State College tomorrow, starting a two-game series with the Spikes to wrap up the season. First pitch is scheduled for 6:35 p.m. at Medlar Field at Lubrano Park.
Cutter Carvings -Williamsport finished the home portion of their schedule with a 14-15-1 record… Shirley's Home Run was the 5th and final hit by the Cutters at Muncy Bank Ballpark in 2021… Freddie Matos collected two hits, finishing 2-for-3… Troy Taylor was named the Crosscutters Pitcher of the Year before the game…