Walks, Hit Batters, Spikes Errors Lift Cutters To 12-7 Victory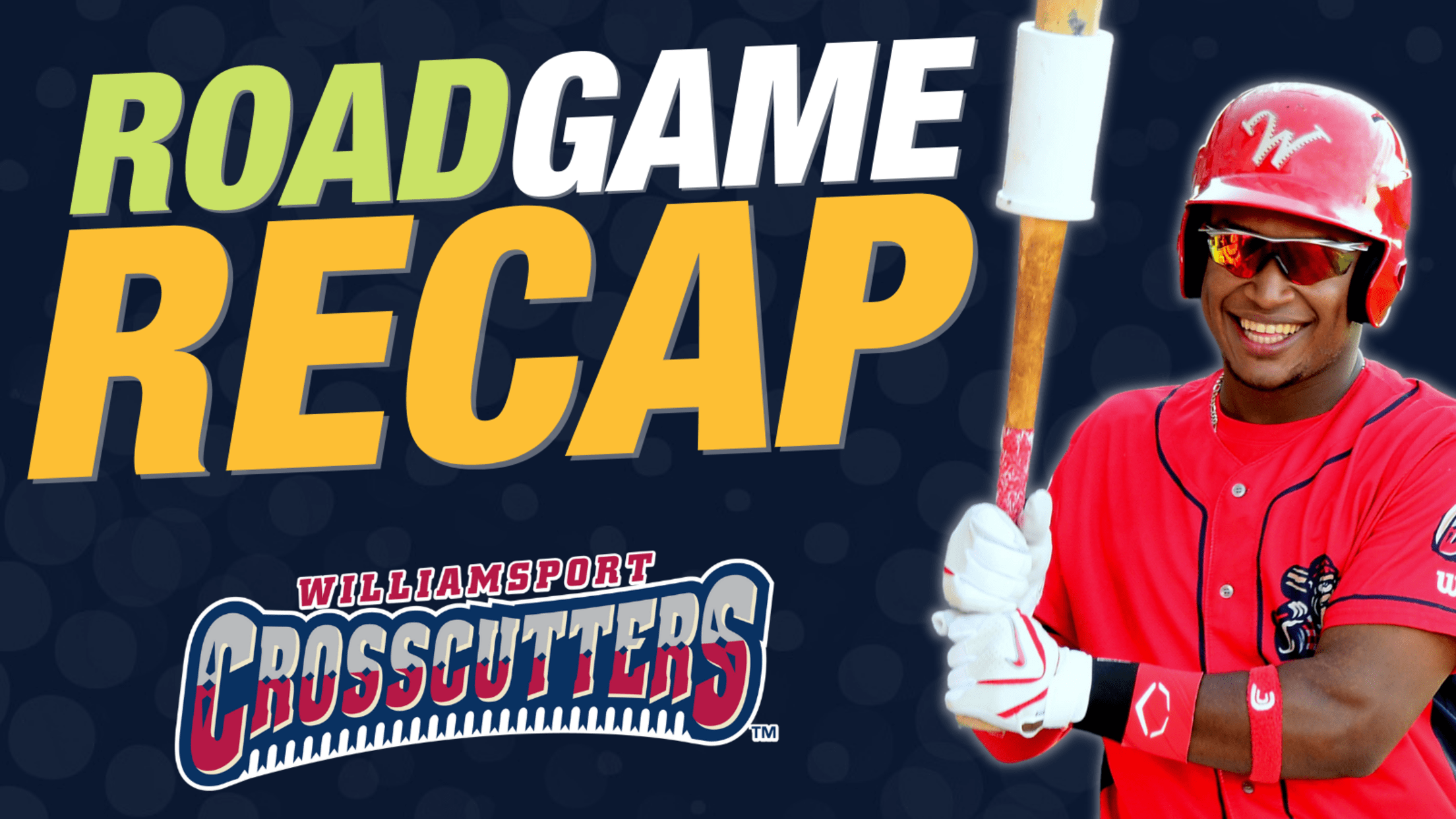 University Park, Pa – The Williamsport Crosscutters took advantage of nine walked batters, three hit batters, and four Spikes errors and converted them into a 12-7 victory over State College this evening at Medlar Field at Lubrano Park. Much like the first two nights in State College, the Cutters got
University Park, Pa – The Williamsport Crosscutters took advantage of nine walked batters, three hit batters, and four Spikes errors and converted them into a 12-7 victory over State College this evening at Medlar Field at Lubrano Park.
Much like the first two nights in State College, the Cutters got the offense rolling with the very first batter of the ballgame as Ramon Bramasco reached via a walk, and was joined two batters later by Trey Steffler, who reached on a single. Both would go on to score as Bramasco came home on a passed ball, and Steffler scored thanks to a Spikes error, giving Williamsport the early 2-0 lead.
Things got quiet on the scoreboard until the third inning as Williamsport added their first earned run of the contest as Dakota Kotowski reached via a single, advanced to second on the very next pitch thanks to a Noah Hemphill single, and scored on a RBI single from Jaxon Shirley to push the Cutters lead to 3-0.
In the bottom of the frame, State College would finally respond as they began to make adjustments against Williamsport starter Tiaga Yamane. After recording an out to begin the inning, Yamane would allow the next four Spikes to reach in order, including two RBI singles. Another run would also score via a wild pitch, and the game would be tied 3-3 heading into the middle innings.
Both starters would settle in from that point, keeping both sides off the scoreboard until the Spikes made a call to the bullpen in the top of the sixth, bringing out Darryl Loyd III for his pitching debut. Williamsport would not make contact with a single ball thrown by Loyd, but it would be a great thing as Tito Fuentes III walked, Alec Burns was hit, Steven Nitch was hit, Taj Porter recorded an RBI hit by pitch, and Isaac Nunez recorded a RBI walk. The Spikes would go to the bullpen again at this point, bringing out Blake Seigler who would give an RBI walk to Trey Steffer and Dakota Kotowski plus allow Nunez to score on a wild pitch before striking out two to end the frame. Williamsport would plate seven runs in the frame without recording a hit, and take a 10-3 lead into the seventh inning.
The top of the seventh would see Williamsport extend their lead once again as Taj Porter, who entered the game in place of Ramon Bramasco after the second inning, would lead off with a double and moved to third on an Isaac Nunez single. Porter would then score on a pitch to the backstop that was ruled a passed ball, giving the Cutters an 11-3 lead at stretch time.
Tiaga Yamane's deep start would end in the seventh as he issued a one out walk and hit a batter, giving way to Will Riley. Riley would strike out the first batter he would see before allowing back to back RBI singles which closed the book on Yamane's day. Following the singles, Riley would hit a batter to load the bases, then issue an RBI walk before recording the inning ending strikeout. Those three runs, all earned, would see the Cutters lead shrink to 11-6 after seven innings.
The Cutters bullpen would continue to struggle in the 8th as Riley would allow the first three batters he faced to reach, including an RBI single that brought it to a 11-7 ballgame and created a save situation for Chase Plymell as he entered from the bullpen. Plymell would shut the Spikes down for the remainder of the game, only having a runner reach via an error in the ninth.
Williamsport was able to add an insurance run in the ninth inning as pitcher Troy Taylor, appearing in a pinch hit role in place of Trey Steffler, worked a lead-off walk, advanced to second on a passed ball, and scored on a Dakota Kotowski RBI single to bring us to the final score of 12-7.
With the victory, Williamsport improves to 25-30-3 on the season. Starter Tiaga Yamane improves to 3-0 on the year after his longest start of the season, going 6.1 innings while allowing 5 runs, all earned, on six hits, two walks, one hit batter, and seven strikeouts. Will Riley works 0.2 innings out of the bullpen, allowing one run, earned, on two hits, one walk, 2 hit batters, and two strikeouts. David Stiehl threw one-third inning of relief, allowing one run, earned, on one hit, and two walks. Chase Plymell was the final reliever out of the bullpen, going the final 1.2 innings of shutout baseball, allowing no hits and striking out three in route to his second save of the season.
After tomorrow's off-day, Williamsport returns to Muncy Bank Ballpark at Historic Bowman Field for the final two home game of 2021 on Tuesday and Wednesday as they host the West Virginia Black Bears. Game time both days is at 7:05 p.m. with Topps Tuesday and Boomer's Birthday Celebration on Tuesday, along with Fan Appreciation Night on Wednesday. Great seats are still available and can be purchased by visiting the Cutters Box Office, calling the Cutters Hotline at 570-326-3389, or by visiting Crosscutters.com.
Cutters Carvings – Williamsport batters were hit three times tonight, making nine hit batters over the course of the series… Troy Taylor was the first pitcher to make a plate appearance for Williamsport in 2021… The 2021 SawBuck series now stands at 15-8-1 in favor of the Crosscutters…