Williamsport Crosscutters 2021 Season – By the Numbers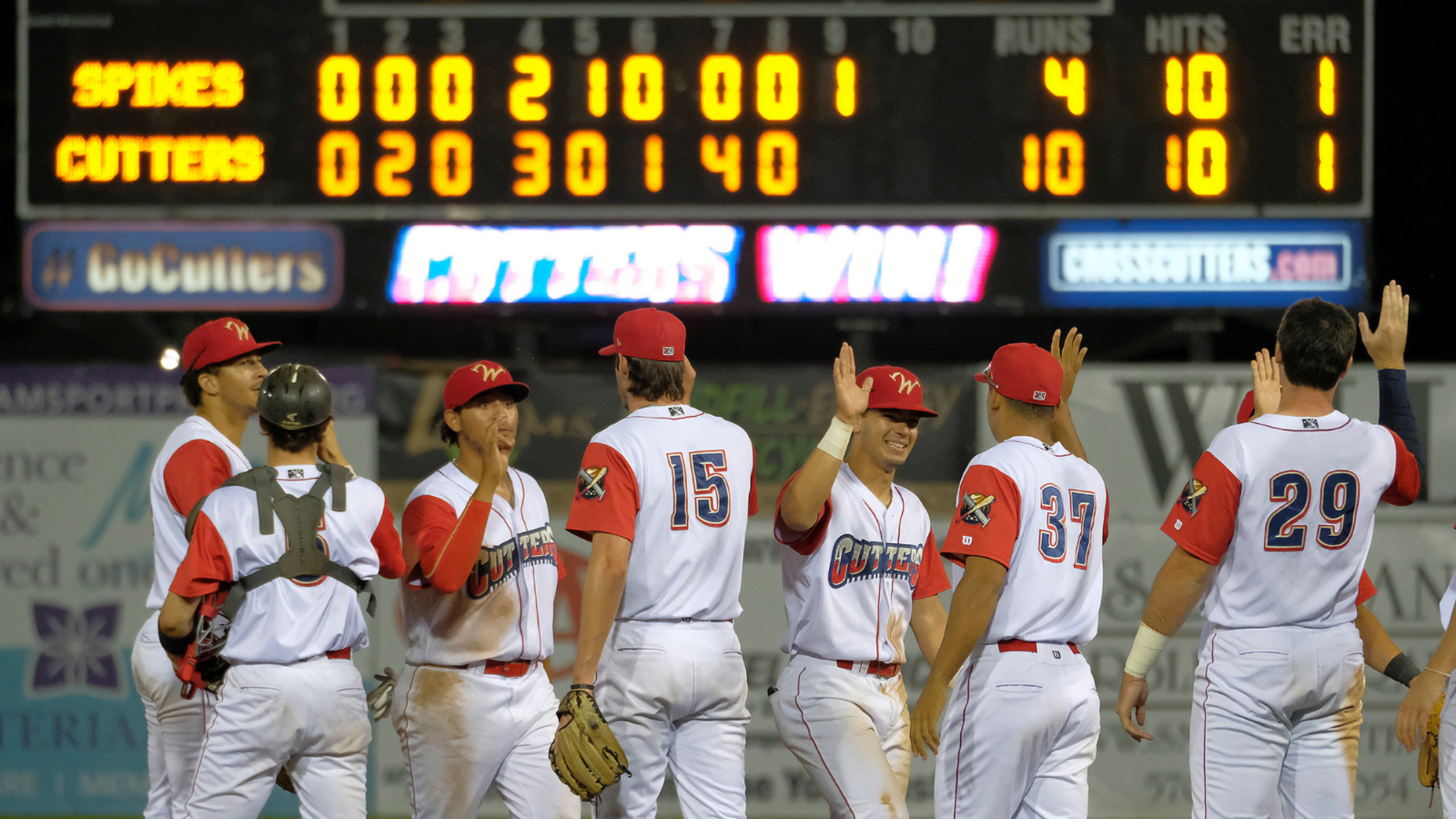 Coming off a year without a single game at Historic Bowman Field and across the country in the minor leagues in 2020, it was a breath of fresh air to see our National Pastime return this summer. That said, the 2021 season will certainly go down as a unique one
Coming off a year without a single game at Historic Bowman Field and across the country in the minor leagues in 2020, it was a breath of fresh air to see our National Pastime return this summer. That said, the 2021 season will certainly go down as a unique one for all of baseball. While the MLB season opened on-time, it did so with numerous capacity and social distancing restrictions in place.
On the minor league front, the season had a delayed start due to the pandemic, finally getting underway on May 4 and extending the close of the season until October. Major League Baseball took over the reins of running MiLB and reduced the number of teams from 160 to 140. As part of the reduction, short-season baseball, including the New York-Penn League, was eliminated. This resulted in the Williamsport Crosscutters no longer being part of Minor League Baseball.
With that, Major League Baseball created the MLB Draft League, a league consisting of the top draft-eligible players from across the country that would play a 68-game schedule from late May until mid-August. It was announced in December that Williamsport would be one of the league's six founding members along with the Frederick Keys, Mahoning Valley Scrappers, State College Spikes, Trenton Thunder and West Virginia Black Bears.
The MLB Draft League season kicked off May 24 with social distancing and capacity restrictions still in place. Many of those restrictions quickly lifted, bringing most stadiums to full capacity by Memorial Day.
The Crosscutters ended their inaugural MLB Draft League season with a fifth-place finish and a record of 25-32-3, 9½ games behind the first place Trenton Thunder. 1B Lance Logsdon was named the UPMC Most Valuable Player and RHP Troy Taylor captured the Rankin Johnson Most Valuable Pitcher Award.
Here's a look at the 2021 Williamsport Crosscutters season… by the numbers.
6,000 – Number of Topps baseball card packs given to fans on Topps Tuesdays
3,000 – Dollars donated to local non-profits through the Cutters Charitable Tuesday Program in 2021
63- Number of players to appear in a Cutters uniform this season
60 – Total bases by OF Dakota Kotowski to lead the team
45 – Number of Shop Vacs won by Cutters fans during the season
25- Total number of wins by the Cutters in 2021
18 – Number of homers hit by the Cutters in 2021
15 – Number of home losses by the Cutters in 2021
14 – Number of home wins by the Cutters
13 – Number of different starting pitchers for Williamsport in 2021
8 – Number of total Cutters games (home & road) canceled due to rain
8 – Number of Cutters taken in the 2021 MLB Draft, the most in the MLB Draft League
8 - Number of different pitchers who recorded saves for Williamsport
5 – Number of different position players to pitch for Williamsport in 2021
4 – Number of Cutters home games canceled due to rain
5- Number of homers hit by the Cutters at Muncy Bank Ballpark
Thanks to all Cutters fans who helped make 2021 memorable!
Go Cutters!