Outstanding Students Program
2021 COMMUNITY UPDATE: Due to the ongoing COVID-19 pandemic & public health measures in place, the Blue Rocks' community and school programs will not operate as usual in 2021. Please continue to monitor BlueRocks.com for all the latest updates & changes as we work towards the return of baseball!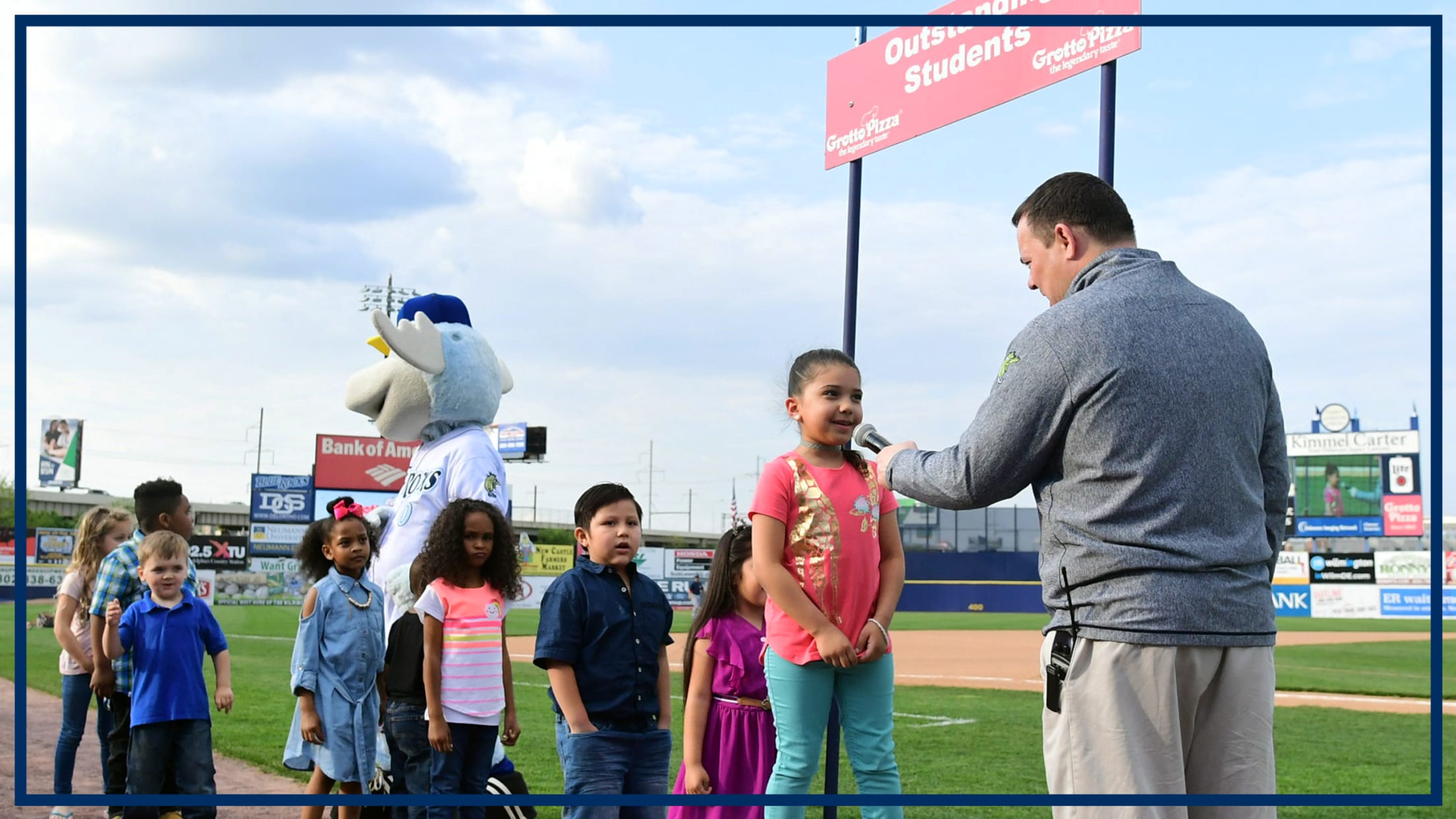 Know an Outstanding Student?
Have them honored on the field at Frawley Stadium before a Blue Rocks game!
The Blue Rocks' Outstanding Students Program rewards-based program has been running continuously since its inception in 2003 & is one of the keystones of our community efforts. With the support of our friends at Grotto Pizza, the Blue Rocks are happy to continue this wonderful program each season!
Area teachers may nominate students for extraordinary efforts in school, whether it be in academics, in extracurriculars, with attendance or anything else. If there's an outstanding student in our community, we want to honor them at Frawley Stadium!
Schools & teachers may sign up for our outstanding student program starting in February of each year.
Blue Rocks Community Links
Outstanding Students Program Details
Game Ticket + Meal + Pre-game Ceremony
Our way of recognizing those students suceeding in our community!

Beginning of February of each year, schools or teachers may register for the Blue Rocks Outstanding Students program. Once registered, the Blue Rocks will reach out to each school to determine the number of students that school plans on having honored (the Blue Rocks impose no limits). Schools participating in the program will receive congratulatory letters from the Blue Rocks to be given to & sent home with each outstanding student. The letters will include instructions for parents on how to secure the experience for their outstanding student (plus how to purchase extra tickets for family & friends)!
Teachers have the power to nominate any student they want as an outstanding student. What is considered "outstanding" is up to each school! Each outstanding student will receive a Reserve Box or General Admission ticket, a hot dog, a water & recognition by name on the field and video board prior to the date of their game!
The Blue Rocks Outstanding Students program is a great way to build morale and reward students for being positive members of our community!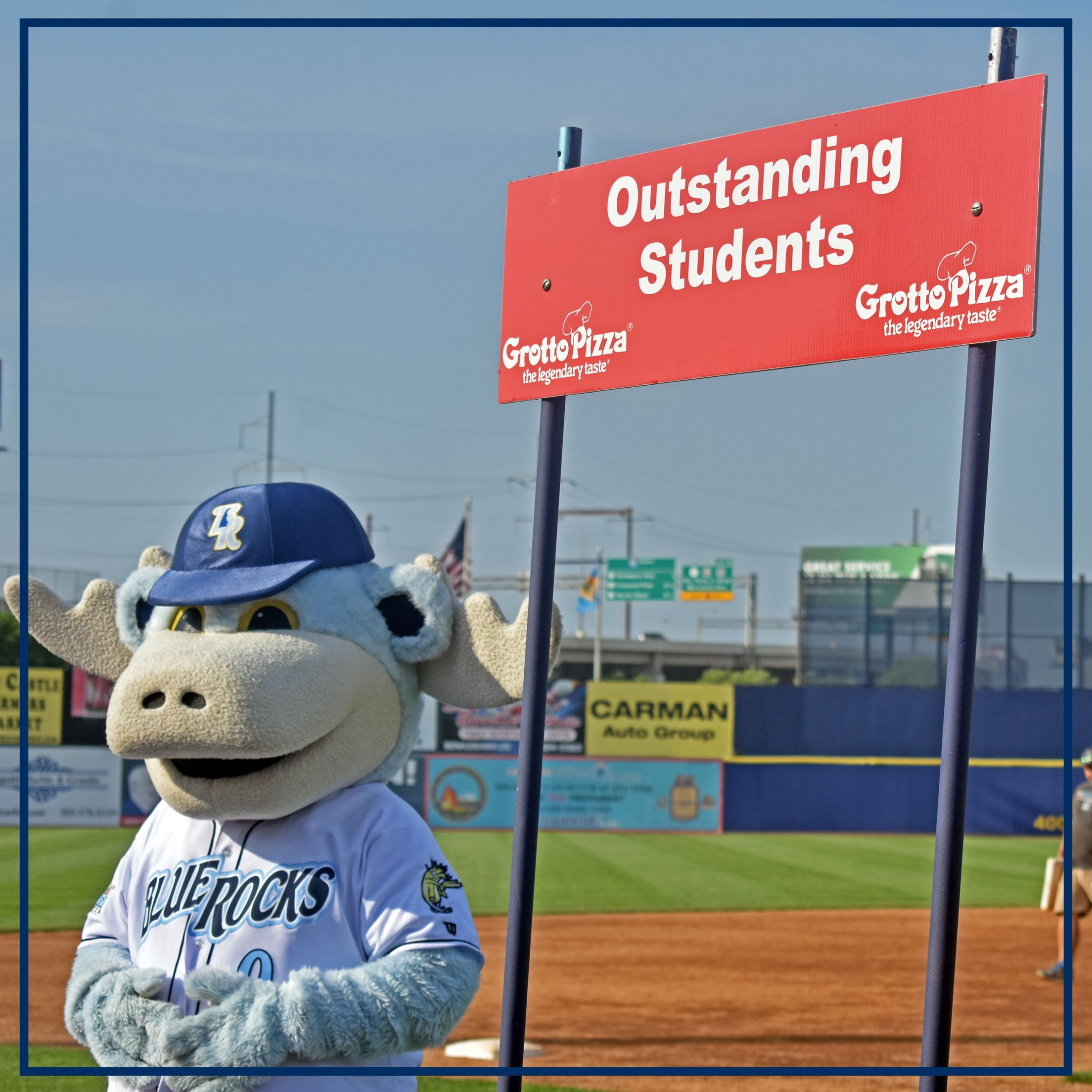 Outstanding Students Program Dates
2021 Program Dates TBD
Stay tuned for more information. Teachers, guidance counselors and administrators may contact the Blue Rocks for a game date.
Outstanding Students Program Registration
Register via mail, email or phone!
Download & complete the form below. Return to the Blue Rocks Community Affairs Department.
Need Additional Assistance?