Weyauwega Baseball Diamond Receives Makeover from Rattlers Grounds Crew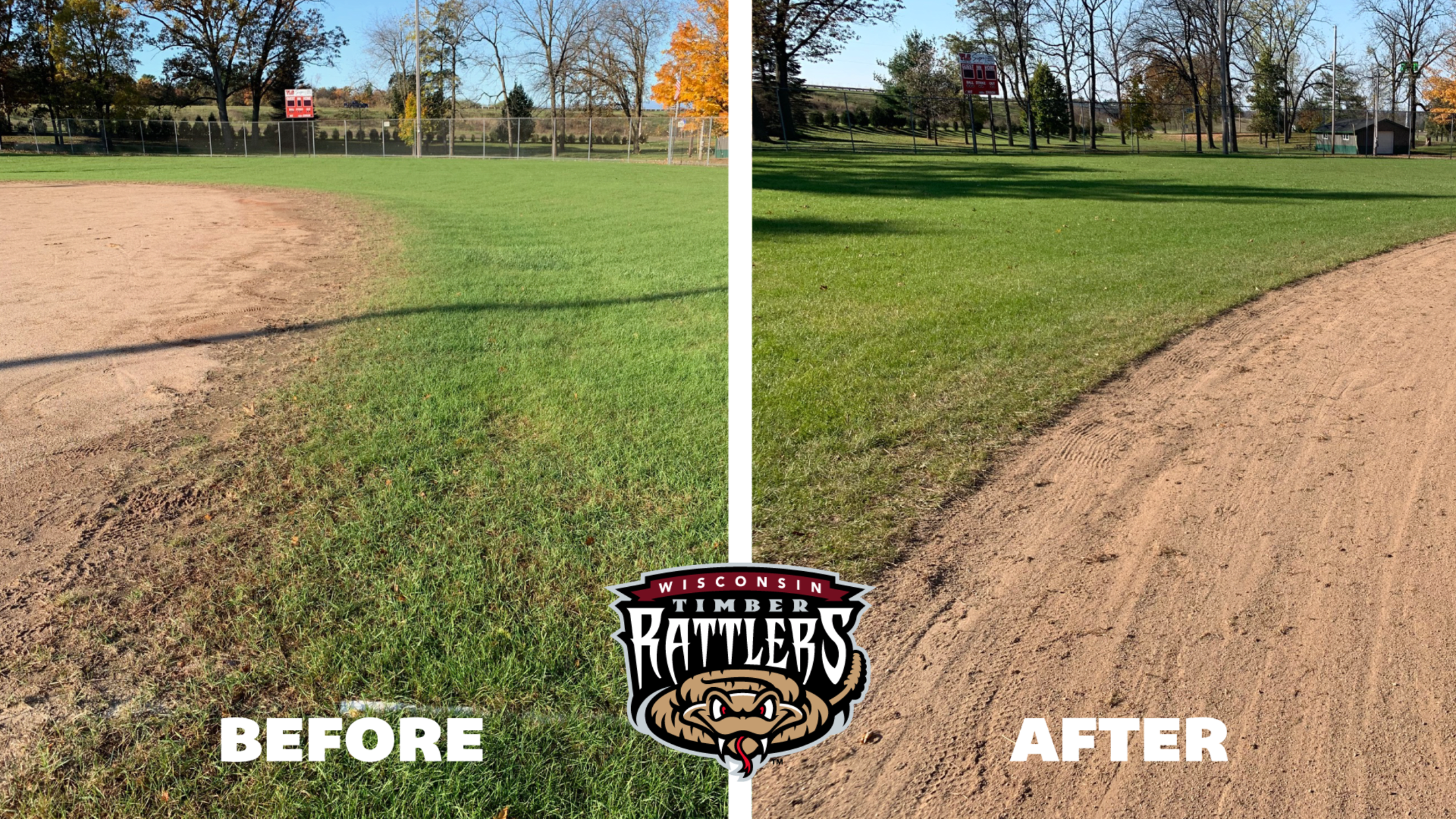 GRAND CHUTE, WI - The Weyauwega Community Baseball Field received a makeover courtesy of the Wisconsin Timber Rattlers before the snow started to fall. The field was chosen in a random drawing of participants in a fundraising program that was available to youth baseball programs during the 2019 season.The Timber Rattlers
GRAND CHUTE, WI - The Weyauwega Community Baseball Field received a makeover courtesy of the Wisconsin Timber Rattlers before the snow started to fall. The field was chosen in a random drawing of participants in a fundraising program that was available to youth baseball programs during the 2019 season.

The Timber Rattlers grounds crew edged the diamond, leveled the playing surface, and cleaned up the fence line at the Little League field.

"The City of Weyauwega is very grateful to have been selected for this work and for the graciousness of the Timber Rattlers to use their time and talents to better community ball fields such as ours," said city administrator Jeremy Schroeder. "We extend a huge thank you to the Timber Rattlers and their staff for the work at the community park ball diamond."

The fund raising program in 2020 will allow youth sports leagues and eligible non-profit organizations to purchase undated Timber Rattlers ticket vouchers at $7, resell the vouchers for $12, and keep the difference for their group.

There are some exciting new additions coming to the 2020 fund raising program this offseason. Contact Kyle Fargen at (920)733-4152 Ext. 225 or [email protected] for the latest information on how you can participate next season.

Ticket packages for the 2020 season are available online through timberrattlers.com, over the phone at (920) 733-4152 or (800) WI-TIMBER or in person at the Timber Rattlers Box Office located at Neuroscience Group Field at Fox Cities Stadium. The box office is open from 9:00 am to 5:00 pm Monday through Friday.
[Empty Body]