Hard to Believe, But True: 88 Minutes Once Again to Sell Out "Dining on the Diamond" on Sunday, June 7
After selling out 80 tables in 88 minutes yesterday, club sells out new allotment—in 88 minutes again! More dates and times to be announced next week.
After selling out 80 tables in 88 minutes yesterday, club sells out new allotment—in 88 minutes again!
More dates and times to be announced next week.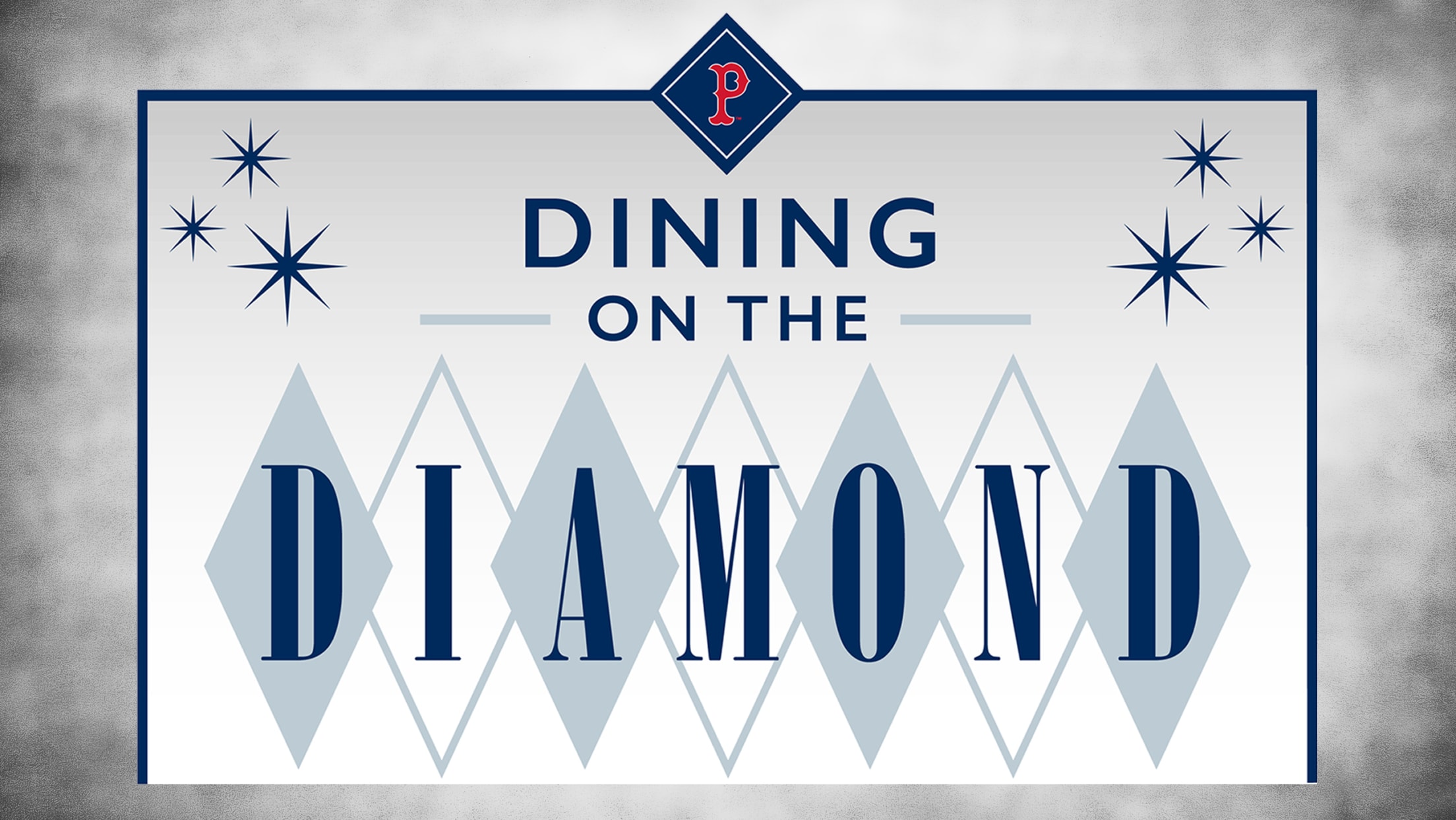 PAWTUCKET, RI – For the second straight day, the Pawtucket Red Sox have sold out their inventory of tables for "Dining on the Diamond," part of their "Ballpark Dining" initiative that launched tonight. All 40 tables (20 per seating) for Sunday, June 7, sold out by 5:21 p.m.(EDT) after a press release was sent at 3:53 p.m.
Yesterday, the first two days of reservations for Friday, June 5 and Saturday, June 6, went on sale at 10 a.m. (EDT). The 80 tables (2 seatings per day each day) sold out by 11:28 a.m.
The club will soon announce more times and dates. Fans and patrons can add their names now to a waiting list at pawsox.com.
Following current Rhode Island guidelines for outdoor dining, the club will have 20 tables with up to 5 people per table on the infield of the iconic baseball diamond.
Tonight, the club is introducing Curbside Pick Up from 5-8 p.m., part of the "Ballpark Dining" experience. Fans order in advance, then receive their dinners without ever leaving their cars. The first orders were picked up at 5 p.m. Curbside pick up resumes June 5, 6, and 7.
For both Dining on the Diamond and Curbside Pick Up, all ordering must take place in advance, payable via credit card, at pawsox.com. In accordance with current state guidelines, reservations are required for Dining on the Diamond, seating is limited to five people per table, and the number of tables is limited to 20 per seating (thus 40 total reservation slots per evening). To accommodate as many fans as possible, fans can dine for one hour. Fans can also call 401-724-7300, 10 a.m. to 8 p.m., Monday-Friday, to receive personal service from the PawSox staff.
For Dining on the Diamond, the 20 tables are aligned along the infield dirt, with at least 14 feet between them. Each will be cleaned and disinfected before the first seating and again before the second seating. Any trash will be disposed of between seatings. In case of inclement weather, dining will switch to McCoy's open-air main concourse (beneath covering), where picnic tables will be available for patrons to enjoy their meals.
The ballclub is working closely with the City of Pawtucket and the Rhode Island Department of Health to ensure compliance with procedures regarding the novel coronavirus. Fans will have to wear masks except when eating, and will be asked to answer self-screening questions prior to admission. See pawsox.com for the current list of questions.
In addition to traditional baseball delicacies, fans can enjoy dinner specials, including vegetarian and gluten free options.
The full menu includes this "All-Star Starting Lineup:"
Baseball's Best Hamburgers and Cheeseburgers
Classic Ballpark Hot Dogs
Tasty Chicken Tenders
"McCoy Stadium's Finest" French Fries
"Nacho Average" Nachos
"Fun and Crunchy" Veggie Nuggets with Ranch Dipping Sauce
Special Dinner: Eggplant Parmesan (ideal for vegetarians)
Special Dinner: Barbeque Meal: Pork and Brisket with Mac 'n' Cheese, Cole Slaw, and Corn Bread (not so ideal for vegetarians)
Special Dinner: Grand Slam Hot Dogs: Bacon-Wrapped Hot Dogs with Pulled Pork and Mac 'n' Cheese (not even close to vegetarian)
And for the Dessert Closer: A Hood Sports Ice Cream Bar
Beverages such as beer ($5-$6), wine ($15 per bottle), water ($3 per bottle), and soft drinks ($3 per bottle) will also be available for purchase.
Fans can enter the McCoy Stadium parking lot either off Division Street or Columbus Avenue, and follow the marked route. Fans opting for curbside pickup will receive their dinners right in their cars from PawSox staff and will exit via the Service Entrance onto Division Street.
Fans enjoying "Dining on the Diamond" can park free in designated spaces. They will also be able to use restrooms in the PawSox' and Visitors' Clubhouse. These areas, together with the PawSox Offices, all underwent a professional deep cleaning this past week.
Gentle ballpark music and photographs on the videoboard celebrating the 50th Anniversary of the PawSox will add to the pre-sunset ambiance.