Cordero Goes Deep Twice to Beat IronPigs 4-3
Cordero's Second Multi-Homer Game Helps WooSox Win 14th of 15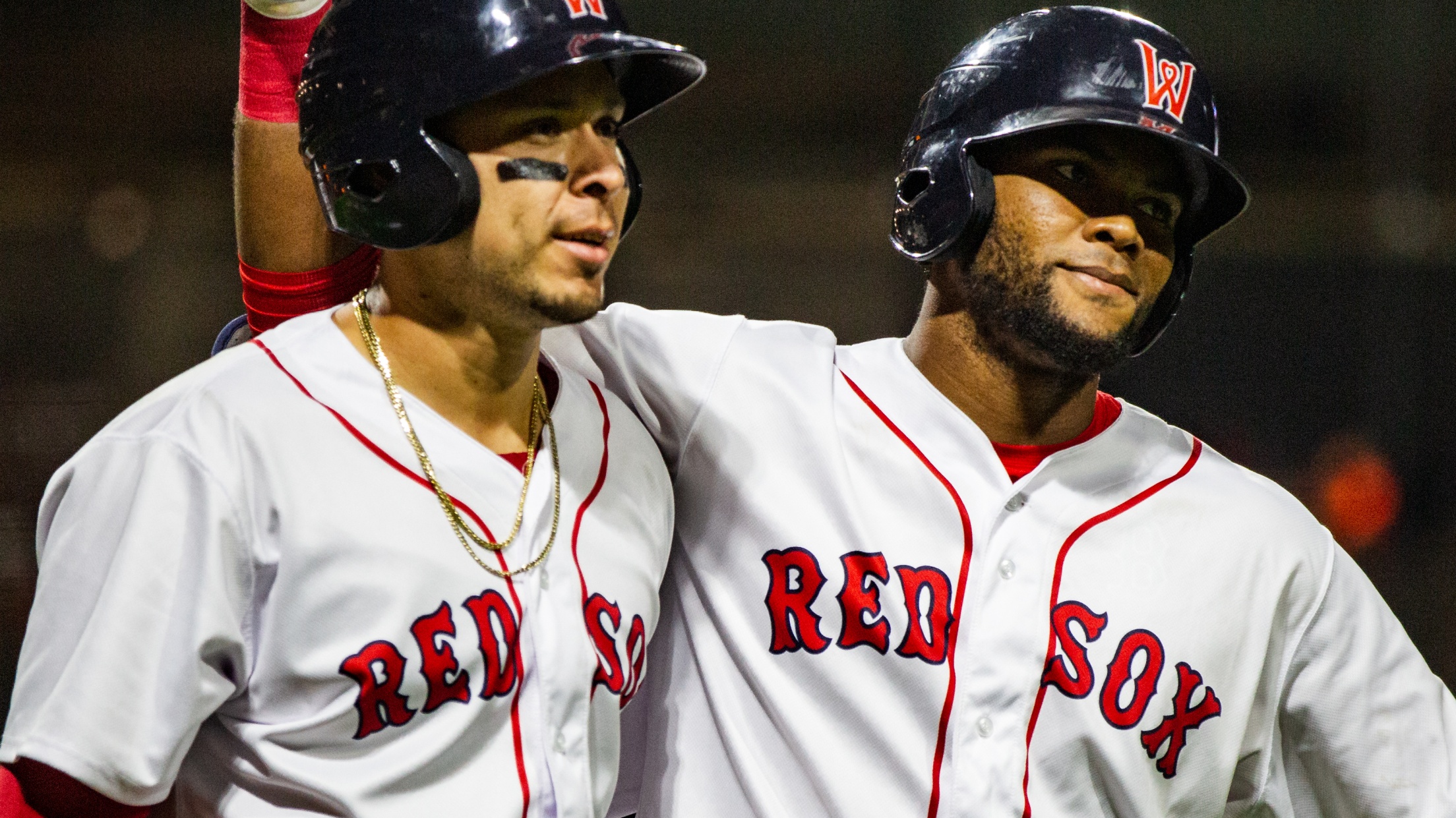 WORCESTER, M.A. — A pair of Franchy Cordero home runs led the Worcester Red Sox (62-47) to a season-best eighth win in a row, a 4-3 comeback win over the Lehigh Valley IronPigs (48-60) on Wednesday night at Polar Park. Cordero came to the plate in the bottom of the
WORCESTER, M.A. — A pair of Franchy Cordero home runs led the Worcester Red Sox (62-47) to a season-best eighth win in a row, a 4-3 comeback win over the Lehigh Valley IronPigs (48-60) on Wednesday night at Polar Park.
Cordero came to the plate in the bottom of the fifth inning with the WooSox trailing 3-2. The left-hander already had a homer to his name, and with a runner on, saw a ball go by and then did not miss the next pitch. Cordero drove a fly ball high to left field that settled on the berm for a go-ahead two-run shot, putting Worcester on top for good in the team's 14th win in 15 games.
2 on the night for the Franch Man 🥵 pic.twitter.com/GuynzMFsxS

— Worcester Red Sox (@WooSox) September 9, 2021
Wednesday night marked the 27-year-old's fourth multi-hit and multi-RBI game since August 31.
Jack Lopez added an RBI single in the eighth inning that scored Johan Mieses as insurance, just the fourth hit and the fourth run of the night for the home team. The swing was Lopez' first hit since returning from his Major League debut with Boston earlier this week.
On the mound, Raynel Espinal got the start, his second since his Major League debut with Boston on August 31. The right-hander was strong, allowing two unearned runs over six innings and working through three walks. Both runs came home on the same swing, a two-run blast by Lehigh Valley's Nick Maton in the second inning.
Cordero's first home run came in the second inning against IronPigs starter Vince Velasquez. That was the only run Philadelphia's Major League rehabber allowed over 3.2 innings, striking out nine in that span.
Alex Claudio delivered a scoreless seventh and Zack Kelly did the same in the eighth. Eduard Bazardo allowed a solo shot to Arquimedes Gamboa in the ninth, but got the final out for his third save. Altogether, WooSox pitching held Lehigh Valley to three runs on five hits, continuing a 15-game stretch in which the team has led Triple-A East in ERA.
The WooSox continue the six-game series Thursday at 6:35 p.m. against the Lehigh Valley IronPigs at Polar Park. Television coverage is on NESN+, while radio coverage starts live at 6:15 p.m. on 98.9 Nash Icon and the WooSox Radio Network. Worcester's Connor Seabold (2-3, 3.67) is the scheduled starter against Lehigh Valley's Jack Perkins (0-2, 5.40).