Winckowski Strong in Debut, WooSox Fall 3-0 to Rochester
Kelly Tosses Two Runless Out of Pen, Worcester 2-1 in Final Stretch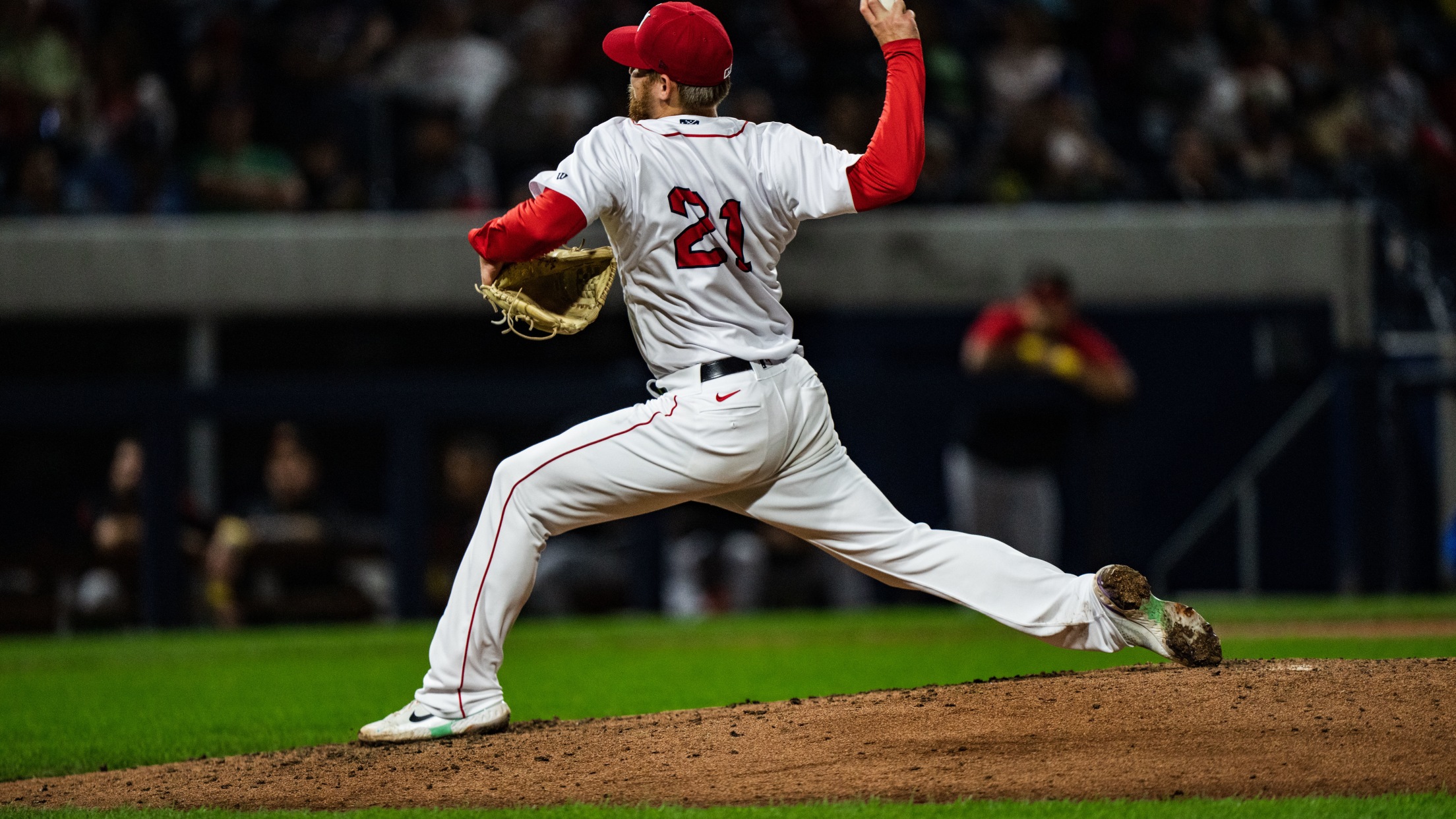 WORCESTER M.A. — The Worcester Red Sox (68-53) fell for the first time this week against the Rochester Red Wings (48-71-1), a 3-0 loss on Friday night at Polar Park. Despite the defeat, WooSox starter Josh Winckowski was strong in his Triple-A debut. The right-hander allowed two runs over six
WORCESTER M.A. — The Worcester Red Sox (68-53) fell for the first time this week against the Rochester Red Wings (48-71-1), a 3-0 loss on Friday night at Polar Park.
Despite the defeat, WooSox starter Josh Winckowski was strong in his Triple-A debut. The right-hander allowed two runs over six innings, striking out six. Winckowski set down the first nine batters he faced in order and did not allow a hit until the sixth inning.
Rochester's first two runs came in that sixth, a threat that began with a one-out single that slipped up the middle off the bat of Humberto Arteaga. A ground ball pushed Arteaga in to scoring position, the first of the day for the Red Wings at that point. That brought Daniel Palka to the plate, who lined a ball sharply to right—Johan Mieses leapt for it, but the ball squirted in and out of his glove. By the time it was retrieved, Arteaga was home and Palka had an RBI double. One batter later, Joke Noll laced an RBI double of his own to left to put the road team up 2-0.
Worcester turned to Zack Kelly out of the bullpen, who was brilliant following Winckowski. The 26-year-old faced six batters, striking out the first five and getting the final out on a tapper in front of the plate. Five strikeouts marks the most in a Triple-A outing for Kelly and the most since June 3, a Double-A outing for Portland.
In the ninth, the Red Wings added one more insurance run, a solo shot to right off the bat of Palka against Durbin Feltman.
The defeat drops the WooSox' Triple-A Final Stretch record to 2-1 with seven games remaining in the 10-game sprint.
The WooSox and Polar Park were "Going Gold" on Friday night in honor of Childhood Cancer Awareness Month. Every WooSox player donned a gold ribbon on their caps, and more than 100 childhood cancer patients and their families formed a human gold ribbon in the outfield during pregame ceremonies.
🎗 #ChildhoodCancerAwareness pic.twitter.com/4MvDUafbD7

— Worcester Red Sox (@WooSox) September 25, 2021
The WooSox continue the final series at Polar Park this season against the Rochester Red Wings on Saturday at 12:05 p.m., part of the Triple-A Final Stretch. Television coverage is live on NESN, while radio coverage starts live at 11:45 a.m. on 98.9 Nash Icon and the WooSox Radio Network. On the mound, Worcester's Connor Seabold (3-3, 3.28) faces Jefry Rodriguez (2-0, 5.09).