RailRiders Score Early, Take Game Four of Series
Muñoz Triples Again, Arauz Delivers RBI Single in 11-3 Defeat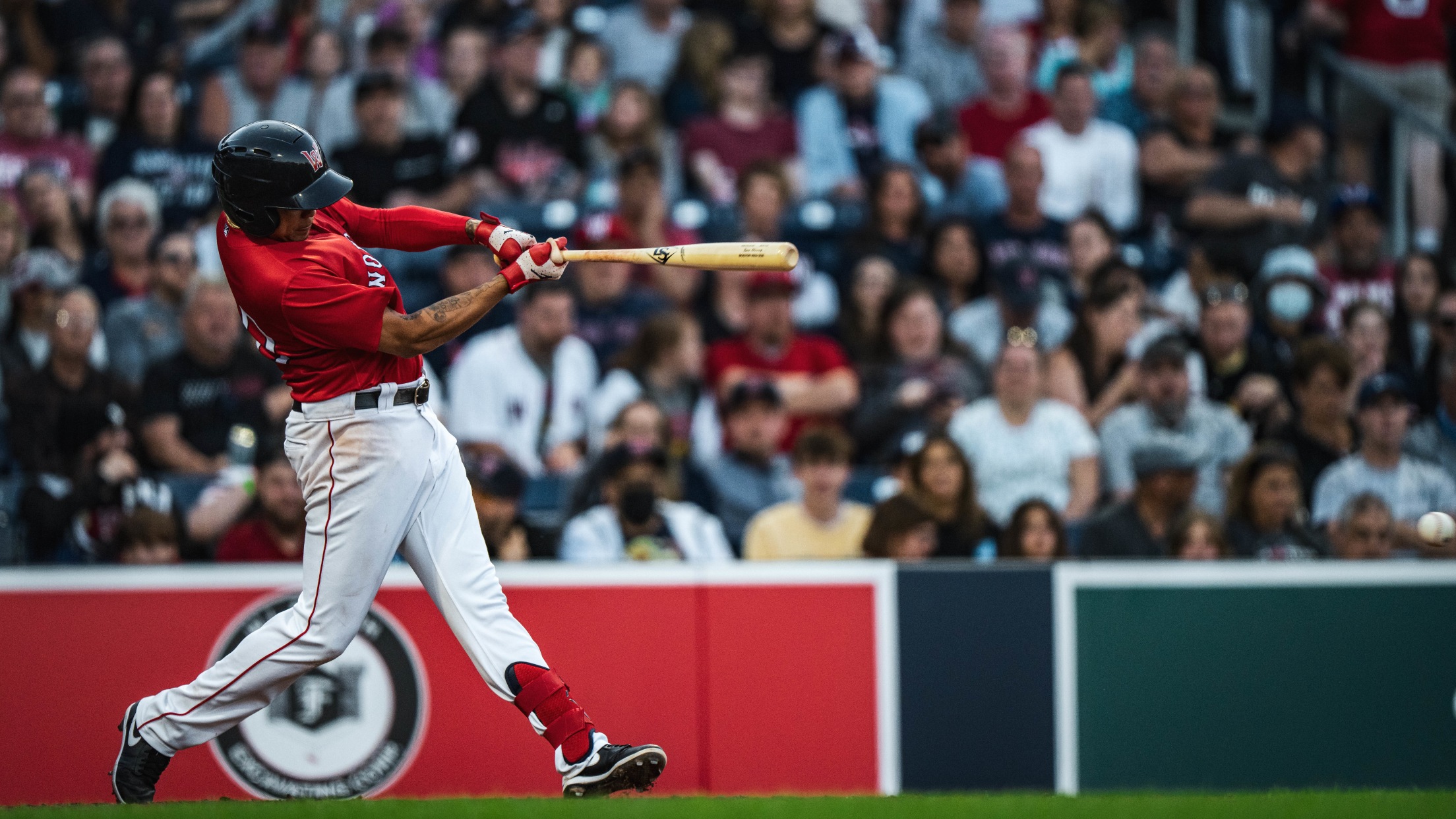 WORCESTER, M.A. — The Scranton/Wilkes-Barre RailRiders (40-21) hung three crooked numbers on the way to a 11-3 win over the Worcester Red Sox (35-27) on Thursday night at Polar Park. The offensive barrage began in the second, starting with a walk then a double from Greg Allen, the first of
WORCESTER, M.A. — The Scranton/Wilkes-Barre RailRiders (40-21) hung three crooked numbers on the way to a 11-3 win over the Worcester Red Sox (35-27) on Thursday night at Polar Park.
The offensive barrage began in the second, starting with a walk then a double from Greg Allen, the first of five doubles for Scranton/Wilkes-Barre. Armando Alvarez followed with a two-run single to make it 2-0, and the lead grew to 3-0 on an RBI triple by Andrew Velazquez deep to left-center. After two outs, Estevan Florial hit a ball that was knocked down by WooSox starter Kevin McCarthy—by the time it was retrieved, everyone was safe, a run had scored and the RailRiders led 4-0.
An inning later, the road team added three more on three doubles. Socrates Brito delivered the first and scored on the second two-bagger of the frame, this one from Alvarez. Velazquez came up next and knocked an RBI single to make it 7-0.
Worcester finally got on the board in the bottom of the fourth, putting two on thanks to a walk and an error. Jonathan Arauz notched the first run on a run-scoring single down the right field line. Josh Ockimey grabbed his fourth RBI in the last two days with a groundout that brought home Jeter Downs, and the deficit was cut to 7-2.
SWB answered in the sixth with another three spot, its third inning with at least three runs. Another double, the first of the night from Chris Gittens, scored one. Gittens was pinch run for, and his replacement, Kyle Holder, came home two batters later on an RBI groundout from Ryan LaMarre.
Despite the deficit, the WooSox offense had life in the eighth. Marcus Wilson walked, and Yairo Muñoz had him back in the dugout moments later. Muñoz blasted a ball deep to left-center for his team-leading fourth triple of the year, scoring Wilson for the home team's third run.
Seth Blair, called up from Triple-A on Thursday, tossed two scoreless frames in his return to Worcester. The right-hander struck out four in the defeat, covering the seventh and eighth.
LaMarre added the final run of the night in the ninth, a solo shot off reliever Matt Hall that bounced off the batter's eye in center.
The WooSox continue the series Friday at 6:35 p.m. at Polar Park versus the Scranton/Wilkes-Barre RailRiders. Television coverage is on NESN+, while radio coverage starts live at 6:15 p.m. on 98.9 Nash Icon and the WooSox Radio Network.