IronPigs Roll Past WooSox in Series Opener
Matheny Blasts Two-Run Double in 14-5 Defeat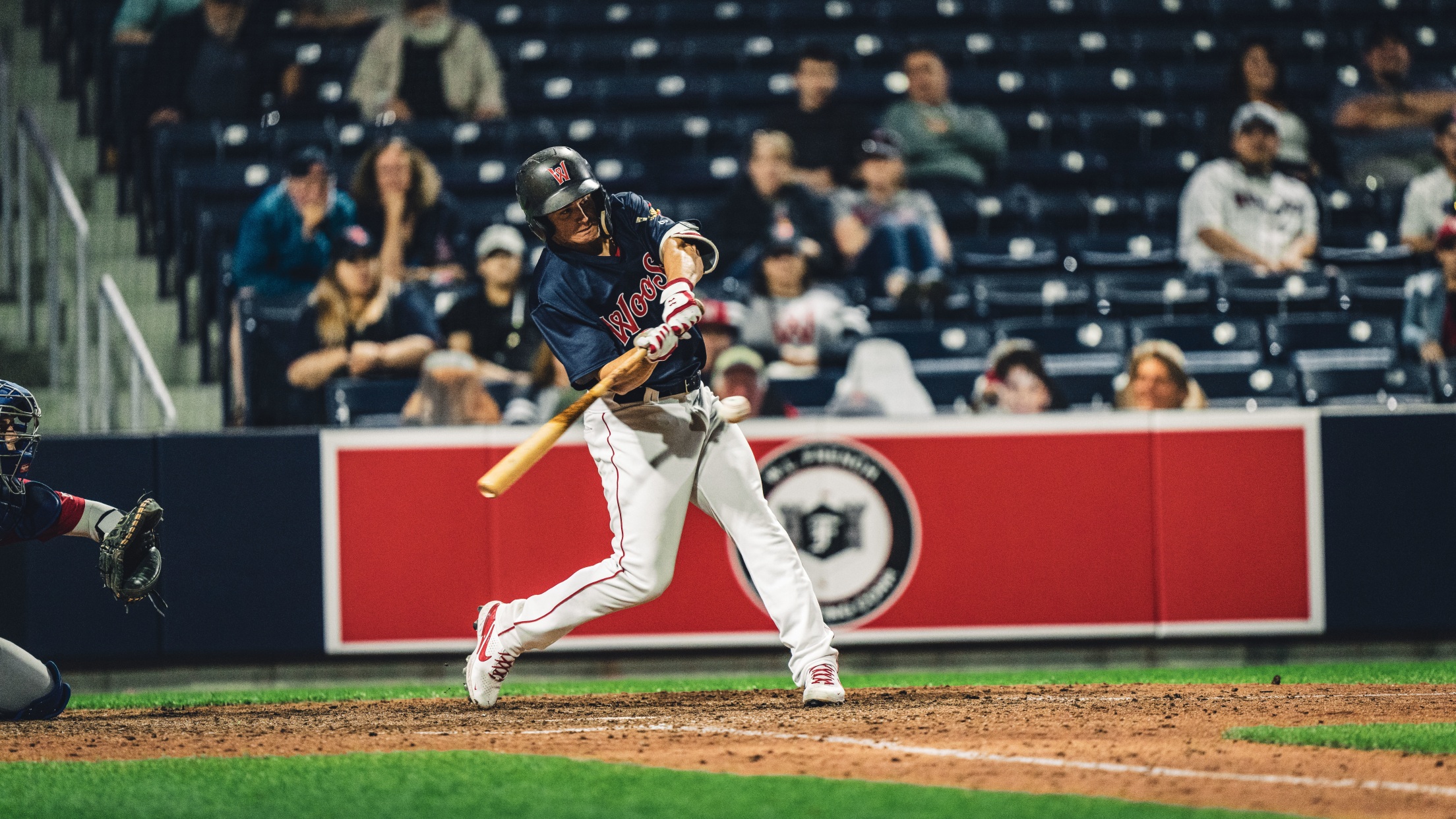 ALLENTOWN, P.A. — The Lehigh Valley IronPigs put up two five-run innings and collected 16 total hits on the way to a 14-5 win over the Worcester Red Sox on Tuesday night in the opener of a seven-game series at Coca-Cola Park. The IronPigs (28-38) scored three runs in the
ALLENTOWN, P.A. — The Lehigh Valley IronPigs put up two five-run innings and collected 16 total hits on the way to a 14-5 win over the Worcester Red Sox on Tuesday night in the opener of a seven-game series at Coca-Cola Park.
The IronPigs (28-38) scored three runs in the second, five in the third, five in the sixth and one in the eighth in the series-opening victory. Lehigh Valley began onslaught in the second inning starting with an RBI double by Austin Listi. Two batters later, Listi scored on a weakly-hit RBI single down the third base line from MLB-rehabbing Odubel Herrera.
During the play, WooSox starter Kyle Hart (4-6) and shortstop Jeter Downs collided while attempting to cover third base. Hart exited the game while Downs remained, and the IronPigs added one more on a passed ball on a pitch tossed by reliever John Schreiber.
An inning later, Lehigh Valley delivered its first five-run frame. Dalton Guthrie doubled to start the inning, one of seven extra-base hits on the night for the home team. Guthrie scored on a Matt Vierling single, and four batters and a wild pitch later later, Tejada cracked a ball to right that got by Marcus Wilson for a two-run triple that made the score 7-0. Tejada then scored on a sac-fly to center by Charlie Tilson.
Worcester got four back between the fourth and sixth against Lehigh starter and MLB-rehabbing Chase Anderson (1-2) on an RBI groundout by Chris Herrmann, a run-scoring single by Jonathan Arauz and a two-run double from Tate Matheny that nearly cleared the right field wall.
But the IronPigs answered in the bottom of the sixth with their second five-run output. The first two came home behind a Guthrie RBI single and a groundout from Vierling that brought home one. Then with two on and two outs, Ryan Cordell blasted a three-run homer (12) off reliever Matt Hall to make it 13-4.
Yairo shows off the arm 💪 pic.twitter.com/Zg26upMFdW

— Worcester Red Sox (@WooSox) July 21, 2021
The teams traded runs over the next two innings, an RBI groundout by Jeter Downs in the seventh and a Listi sac-fly in the eighth.
Anderson got the win for the IronPigs, tossing 5.2 innings of three-run ball and striking out six.
The WooSox continue the series Wednesday at 7:05 p.m. at Coca-Cola Park versus the Lehigh Valley IronPigs. Radio coverage starts live at 6:45 p.m. on 98.9 Nash Icon and the WooSox Radio Network. Stephen Gonsalves (3-4, 4.53) is scheduled to pitch behind an opener for Worcester against top Phillies prospect Spencer Howard (0-2, 5.82).