Royals Stock Up on College Talent during Day Two of MLB Draft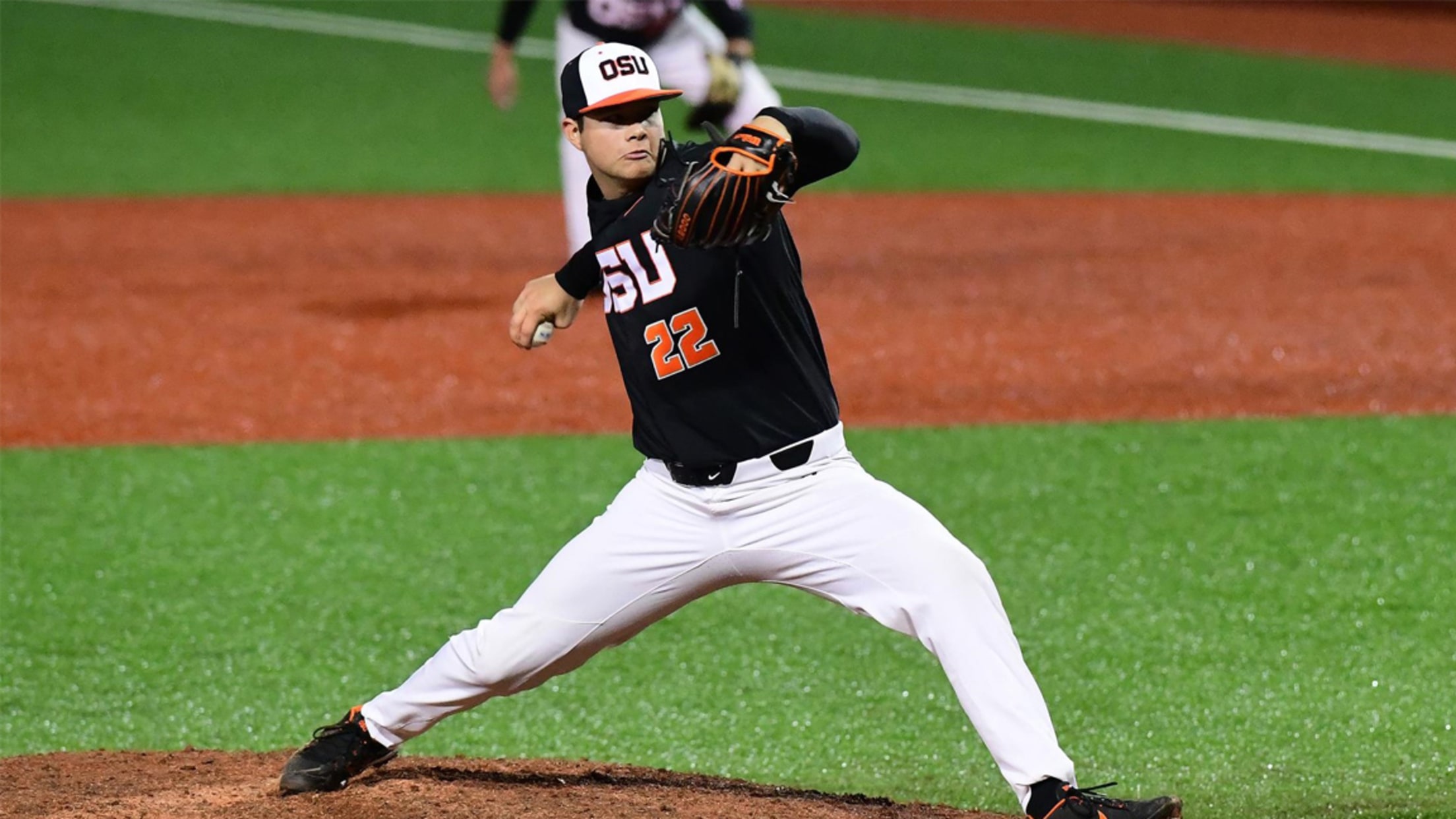 After taking college players with two of their three day one picks, the Kansas City Royals used all eight of their day two selections on college players.The Royals started off by taking Grant Gambrell, a right-handed pitcher from Oregon State University, with their third round selection (80th overall). Gambrell just
After taking college players with two of their three day one picks, the Kansas City Royals used all eight of their day two selections on college players.
The Royals started off by taking Grant Gambrell, a right-handed pitcher from Oregon State University, with their third round selection (80th overall). Gambrell just finished his junior season for the Beavers, where he went 5-3 with a 2.83 ERA and while striking out 80 batters (10.3 K/9) in 13 starts. Throughout all 142.2 innings in his college career, he only allowed three home runs.
Kansas City added another middle infielder when it took University of Illinois second baseman Michael Massey in the fourth round (109th overall). The junior was named to the All-Big Ten first team after hitting .317 for the Illini. He's also stellar out in the field as well, having gone 60 games between his freshman and sophomore seasons without committing a single error.
The Royals stayed in the Prairie State with their fifth round selection (139th overall), drafting junior center fielder John Rave out of Illinois State University. He hit .297 in 2019 while adding 12 home runs and 12 stolen bases. Rave made a name for himself last summer in the prestigious Cape Cod Baseball League, where hit .333 in 48 regular season games and .476 in six playoff games with a wood bat for the league runner-up Chatham Anglers.
With their sixth round selection (169th overall), the Royals took left-handed pitcher Dante Biasi out of Penn State University. He pitched in 74.0 innings across 14 games in his junior season, finishing with a 2.55 ERA and 102 strikeouts (12.4 K/9) while holding his opponents to a .196 average. Biasi was previously selected by the Cubs in the 22nd round of the 2016 Draft, but did not sign. His brother, right-handed pitcher Sal Biasi, was selected by Kansas City in the 11th round in 2017, but was acquired by Milwaukee last August in a minor league trade.
The Royals went with another pitcher in the seventh round (199th overall), selecting Noah Murdock, 6-foot-8 right-handed pitcher from the University of Virginia. The junior struck out 69 batters over 74.1 innings pitched in 2019. He was previously drafted by the Washington Nationals in the 38th round of the 2016 Draft, but did not sign.
In the eighth round, Kansas City used its pick (229th overall) to draft Drew Parrish, a left-handed pitcher from Florida State University. The junior struck pitched in 17 games (and starting 16) for the Seminoles in 2019, striking out 112 batters over 81.2 innings (12.3 K/9).
The Royals added a third shortstop to the draft class when they selected Clay Dungan out of Indiana State University in the ninth round (259th overall). The senior hit .305 over 61 games in 2019 while also adding nine home runs and 38 RBI.
To round out day two, Kansas City selected left-handed pitcher Anthony Veneziano out of Coastal Carolina University in the 10th round (289th overall). Veneziano pitched in 21 games as a junior in 2019, recording a 5-3 record with 85 strikeouts in 78.0 innings (9.8 K/9).

The draft wraps up on Wednesday with rounds 11-40. The Royals have the second pick in every one of those rounds.
The Burlington Royals are the Appalachian League affiliate of the Kansas City Royals.
The Burlington Royals' season starts on the road against the Bristol Pirates on Tuesday, June 18th. The home opener at Burlington Athletic Stadium is on Monday, June 24th against the Kingsport Mets. Single game tickets are on sale now!