Generals Open Gates For Local Graduation Ceremonies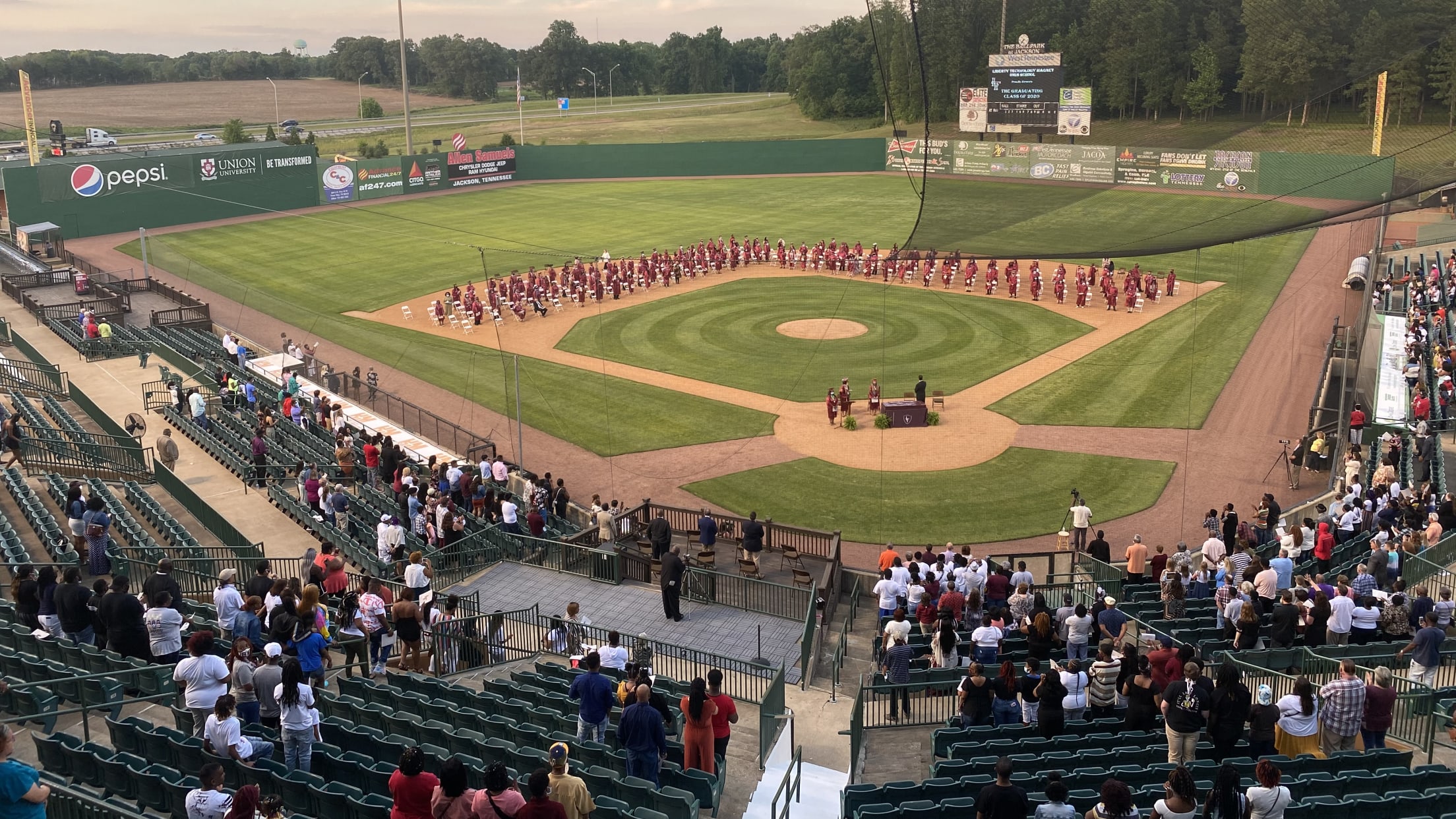 As the public health risk escalated through March and April, thousands of Tennessee seniors nearing the finish line of their high school journey were left in limbo. After four laborious years, the chances of a traditional graduation were slim, and school officials were left seeking alternatives. "We started tossing ideas
As the public health risk escalated through March and April, thousands of Tennessee seniors nearing the finish line of their high school journey were left in limbo. After four laborious years, the chances of a traditional graduation were slim, and school officials were left seeking alternatives.
"We started tossing ideas around to see what other places were doing, like virtual, and things of that nature," said JMCSS Superintendent Ray Washington. "Then my wife and I were talking, and she said, 'what about Generals park? You should have plenty of room to space out,' and I said, 'Ya, I'll float that passed the mayor.'"
"The Mayor and the Health Department said 'yes,' and we started formulating the plans about two weeks ago."
The plans consisted of limiting tickets to six per student, placing spectators in alternating rows, and limiting the 6,500-seat stadium to roughly 20% capacity. Many wore masks, student chairs would be spaced out six-feet apart across the Ballpark's infield, and staff members would maintain distance while handing out diplomas. Madison Academic Magnet High School Principal Chad Guthrie was mapping the ceremony with fellow staffers 24 hours before Pomp and Circumstance echoed through the stadium speakers.
"I'm usually shaking their hands and we are pretty much shoulder-to-shoulder for the photo," said Guthrie. "When we have it in our auditorium at Madison they are probably about a foot or two apart, and here they are going to be six feet apart, all the way around. So that is different. It doesn't have the feeling of closeness, but they all know that we care about them and that we are going to give them something for graduation this year."
Walking down the third base line to home plate and receiving honors offers quite a unique landscape to that of a school auditorium, but it's a scene that many students won't soon forget.
"This will be an event that these kids will have that other generations of Madison academic students won't have," said Madison County Mayor Jimmy Harris. "The School system has done and excellent job in trying to get everything arranged, and we appreciate the Generals allowing us to use this stadium out here. It's going to be a great event."
Liberty Tech Magnet High School Principal Brad Barnett stood near the railing of the home dugout prior to his school's ceremony. A former college baseball player himself, Barnett chuckled and shook his head when asked if he pictured graduating students on a professional baseball diamond.
"I didn't even know if we would be able to have any kind of a ceremony," Barnett acknowledged. "I didn't dream about this, but I'm really happy to have it and we're really thankful to be here tonight. [The students] wanted to have something as close to what a traditional graduation ceremony is, that every other kid has had for the last 50 or 75 years. This is a real once-in-a-century kind of deal."
The Ballpark of Jackson hosted Madison and Liberty graduations on Thursday night, and was also scheduled to host Jackson Central-Merry Early College High and North Side High School on Friday. Due to impending rain, those graduation events were moved indoors to Oman Arena.