Generals and RIFA Pack Meals For Jackson Community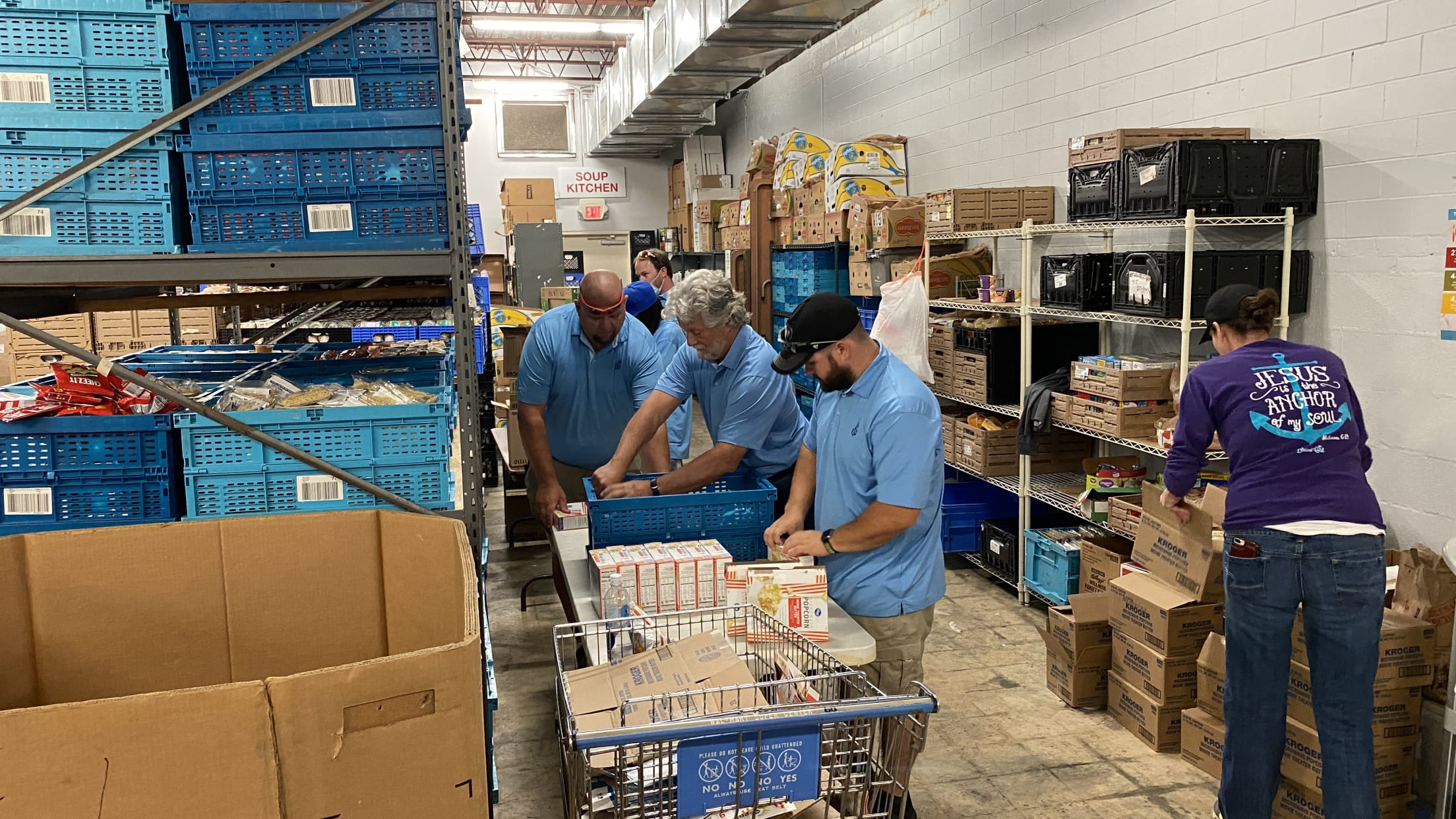 The Jackson Generals spent the week teaming up with the Regional Inter-Faith Association, helping pack snack backpacks and provide meals to the Jackson community. RIFA is a local faith-based organization that has been helping curb hunger throughout the city since its founding in 1976. Volunteer Coordinator Dan Ward says that
The Jackson Generals spent the week teaming up with the Regional Inter-Faith Association, helping pack snack backpacks and provide meals to the Jackson community. RIFA is a local faith-based organization that has been helping curb hunger throughout the city since its founding in 1976.
Volunteer Coordinator Dan Ward says that RIFA's combined ministries were able to provide 518,000 meals to those in need in 2019. The organization hopes to reach equal numbers this year, but like many, is also feeling the strain of the coronavirus pandemic.
"All of our ministries are dependent upon volunteers," explained Ward. "Last year there were 25,216 volunteer hours. Since Covid-19, I have been limited to eight or ten in a group. So with more demand than ever for our services and with fewer volunteer hands to do it, our staff is very overworked."
According to the RIFA official website, one out of every five people living in Jackson are unsure where their next meal will come from, and 18.9% of people in Madison County live below the poverty line. Those are pre-pandemic numbers, and as Ward references, meal demand continues to grow.
"The Generals staff have made it a top priority to repurpose our time by getting out into the Jackson community and surrounding cities as much as possible," said Generals Entertainment Director Vincent Zielen. "We want to help wherever and however we can for the fans who have supported the Generals throughout the years.
"Groups such as [the Generals] are the lifeblood of RIFA," Ward said.
The Generals front office will continue to band with RIFA during the summer months and encourages other local charities to request the team's help whenever needed. If you need an extra set of hands, please reach out to Vincent Zielen by email at [email protected] or call the Generals office at (731) 988-5299.
Outside organizations also looking to join RIFA's cause are encouraged to contact Ward at [email protected] or by phone at (731) 427-7963.