Hernandez leads Rangers to AZL title
19-year-old catching prospect hits second postseason homer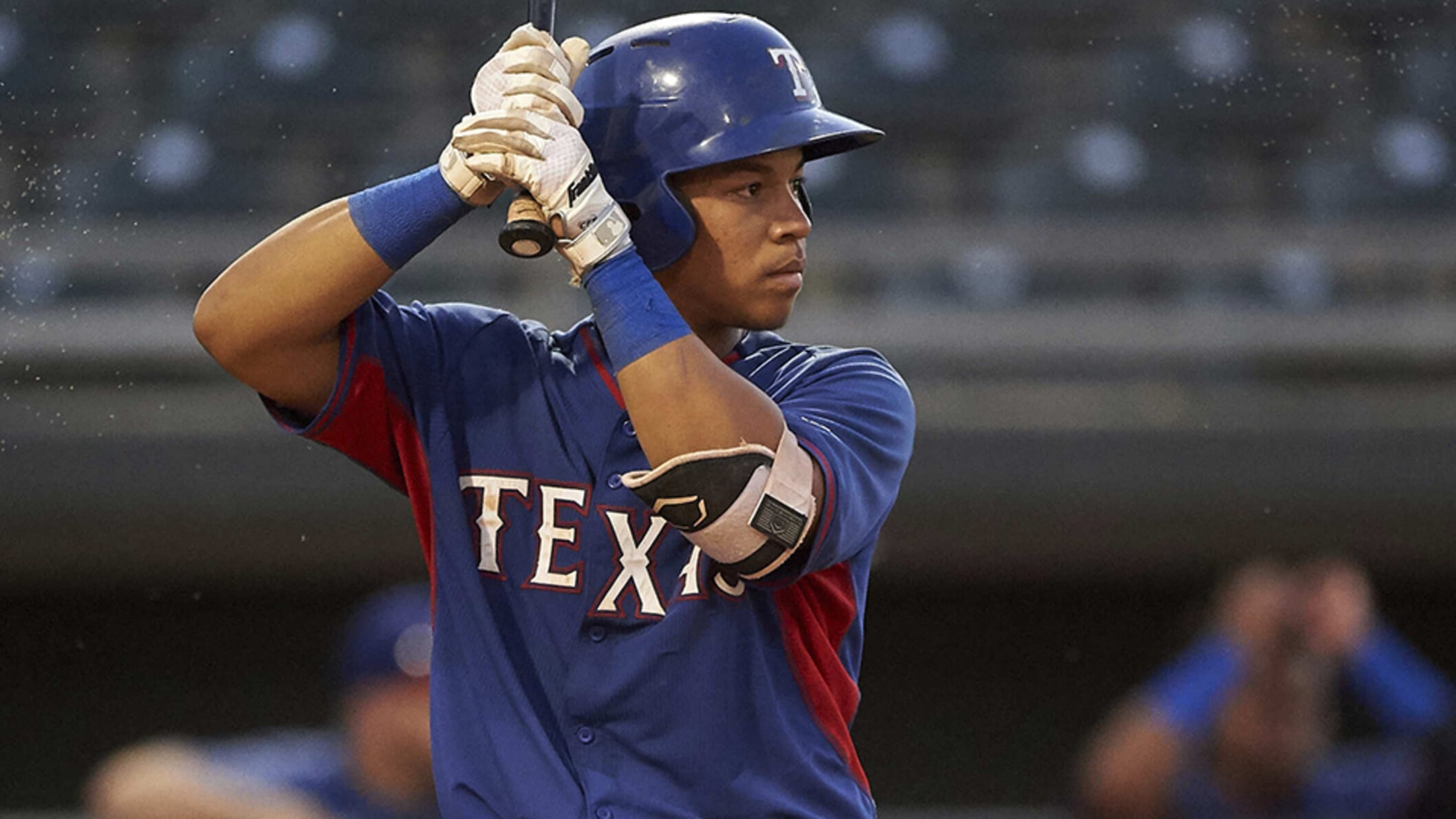 It took seven years, but the Rangers are back on top of the Arizona League.Behind Heriberto Hernandez, who homered for the second night in a row and doubled, the Rangers toppled the Indians Blue, 7-2, to sweep their way to the championship on Friday at Surprise Stadium. They rolled to
Santiago, Rangers win AZL Finals opener
Southpaw allows just a single over six innings in two-hit shutout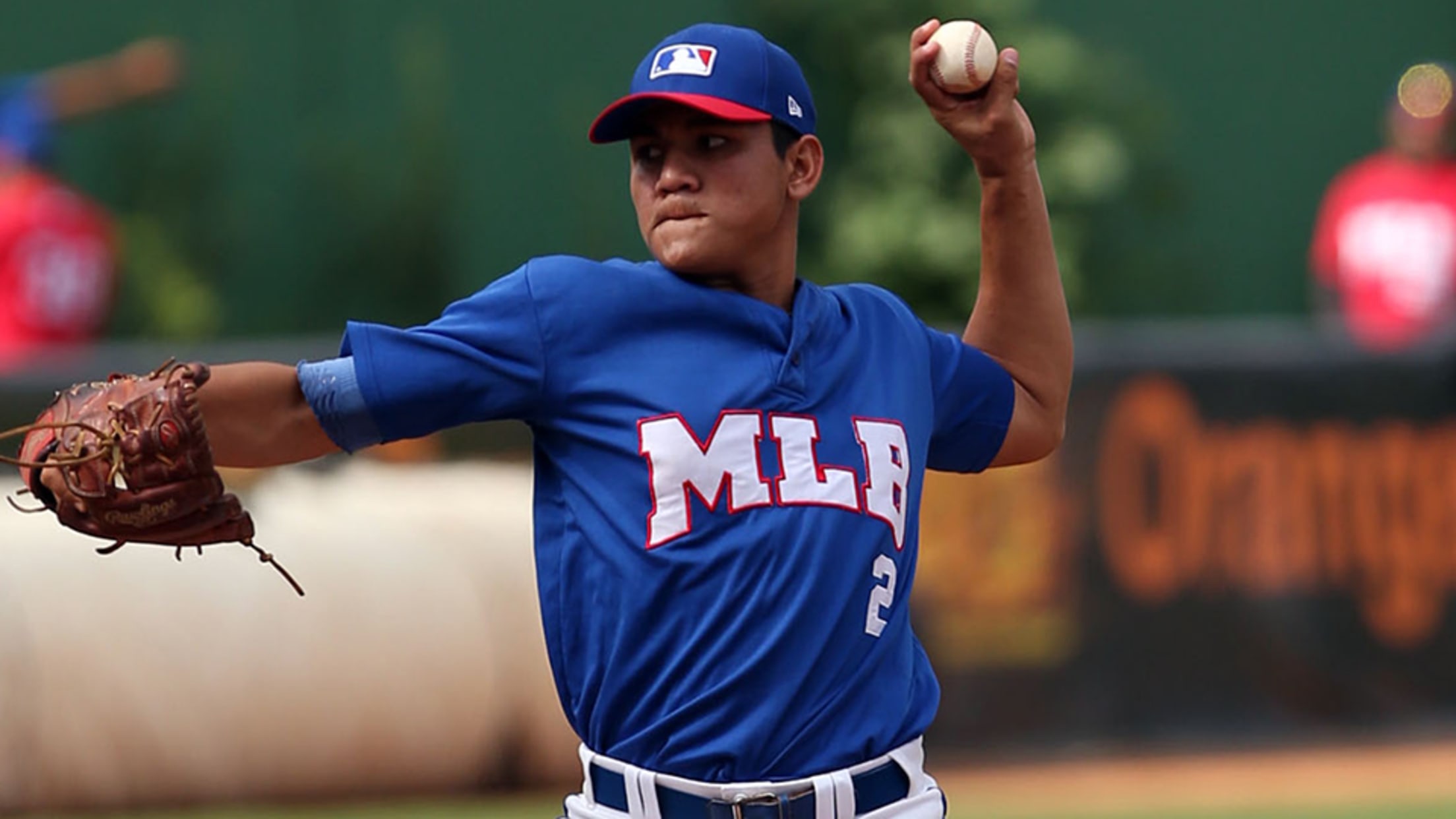 It may have been his first start in nearly a month, but Manuel Santiago set the tone for the Arizona League Rangers in the first game of the Finals. The 19-year-old southpaw allowed one hit over six frames as Texas' Rookie-level affiliate romped past Indians Blue, 10-0, in Game 1 of
Tena takes Indians Blue to AZL Finals
Cleveland's No. 25 prospect notches three hits, drives in one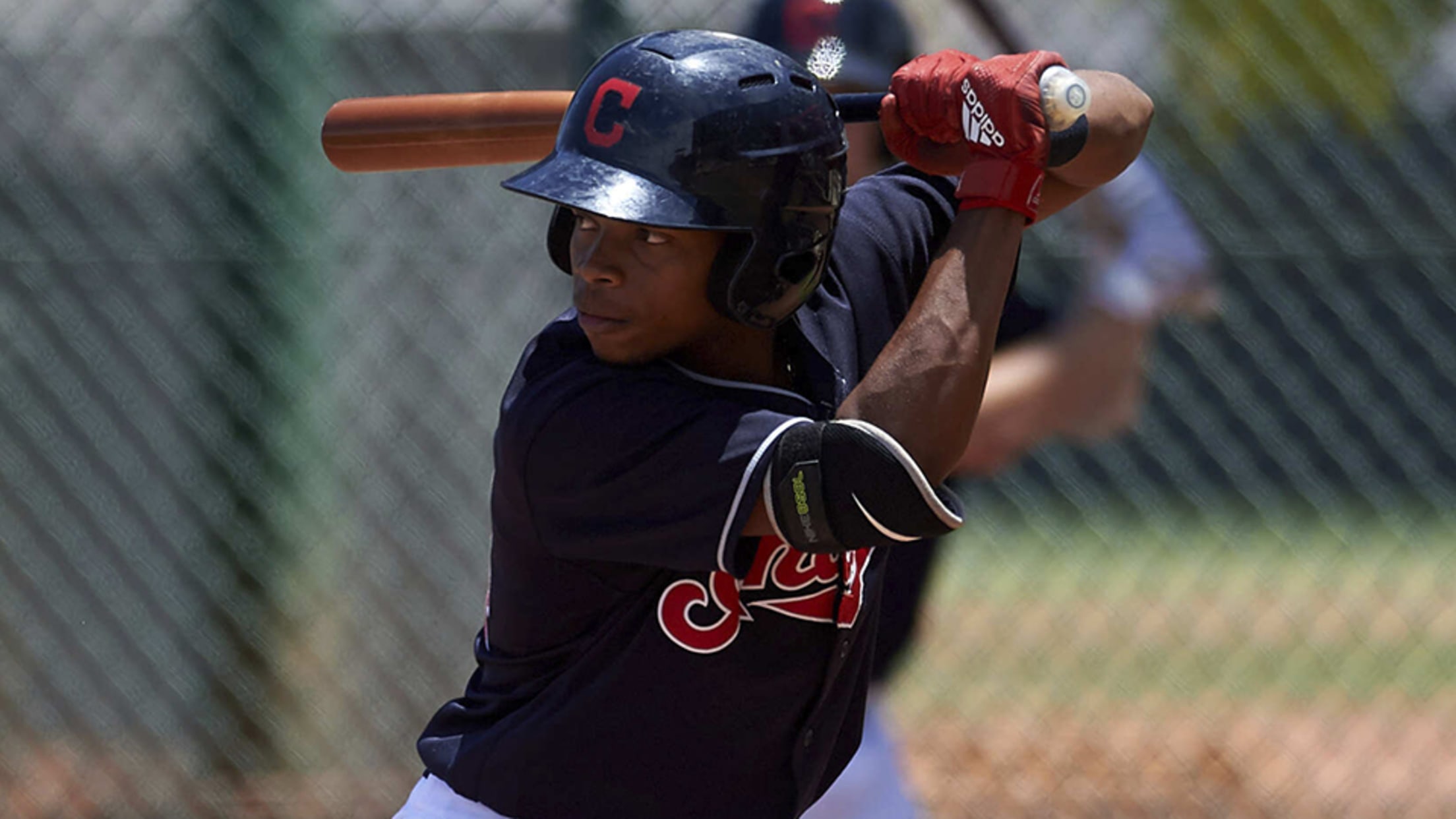 Jose Tena might only be 18 years old, but he's already come up big in a playoff game.Cleveland's No. 25 prospect collected three hits, a stolen base, an RBI and a run scored as the Rookie-level AZL Indians Blue eliminated the AZL Padres 2, 12-1, in Wednesday's league semifinal at
Wendzel helps AZL Rangers reach semis
Rangers first-round pick scores twice on perfect day at plate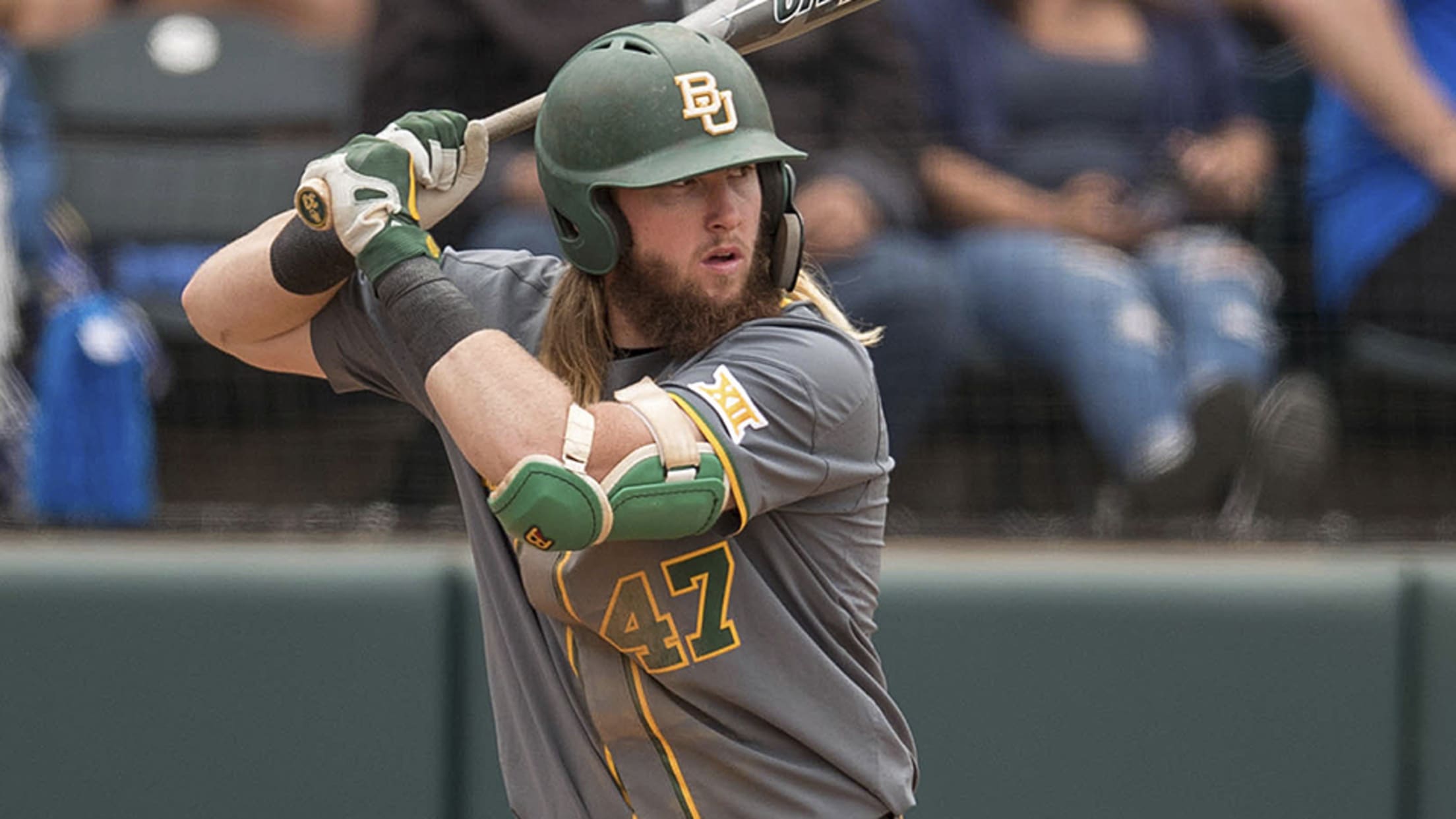 Davis Wendzel had less than a week of professional experience coming into the Rookie-level Arizona League playoffs, but he helped his team advance Tuesday..In just his fifth professional game, Texas' No. 9 prospect went 3-for-3 with a double and two runs scored in the Rangers' 5-3 win over the Dodgers
Padres' Abrams leads AZL All-Stars
San Diego's first-round pick matches hype, earns MVP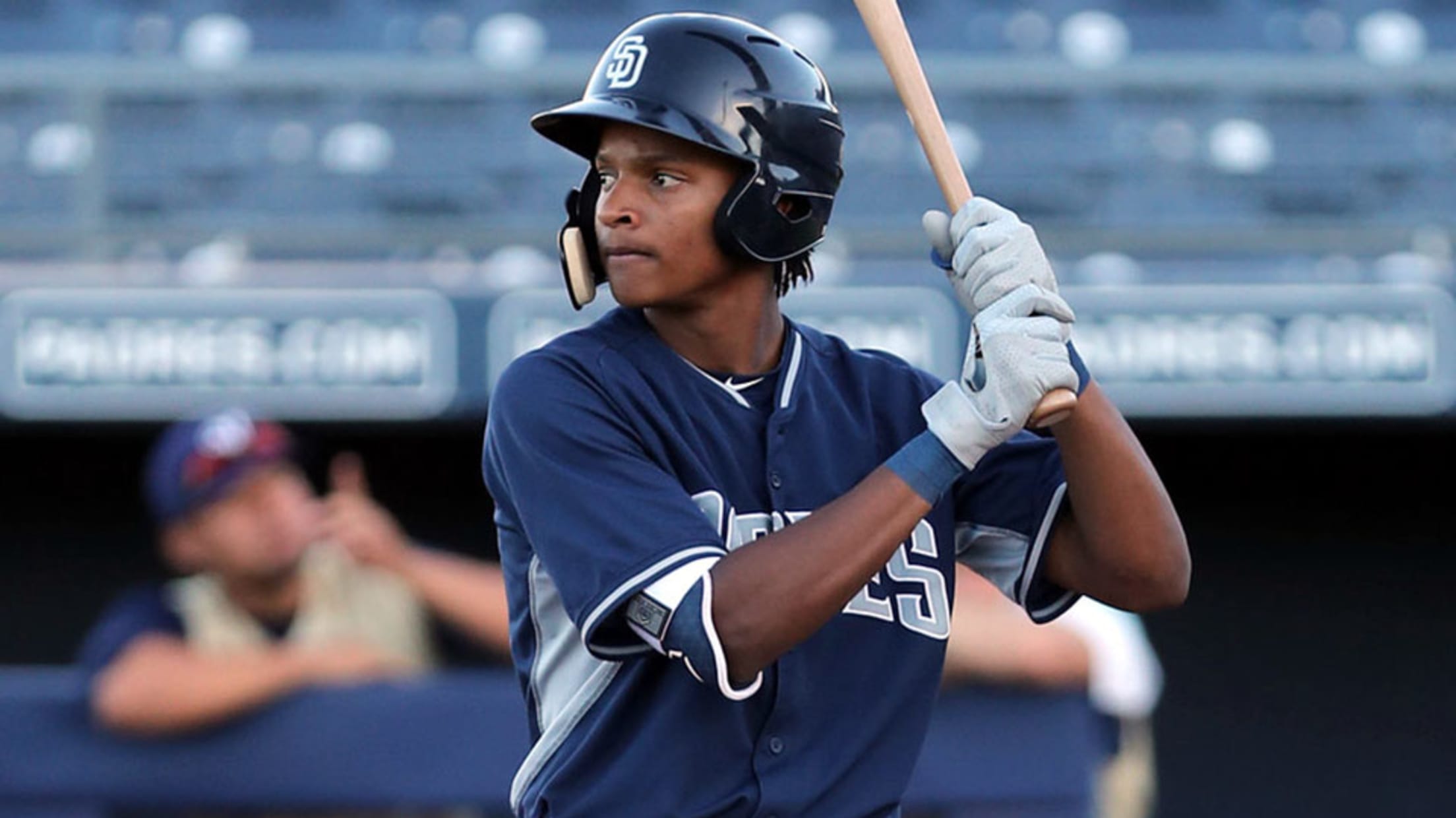 It didn't take long for CJ Abrams to prove too advanced for the Rookie-level Arizona League, and despite not having played there in over three weeks, the sixth overall pick in the 2019 MLB Draft accomplished plenty in his 32 games on the circuit.MLB.com's No. 46 prospect was named Most
Padres land Trammell in blockbuster deal
No. 30 overall prospect moved in deal involving Reds, Indians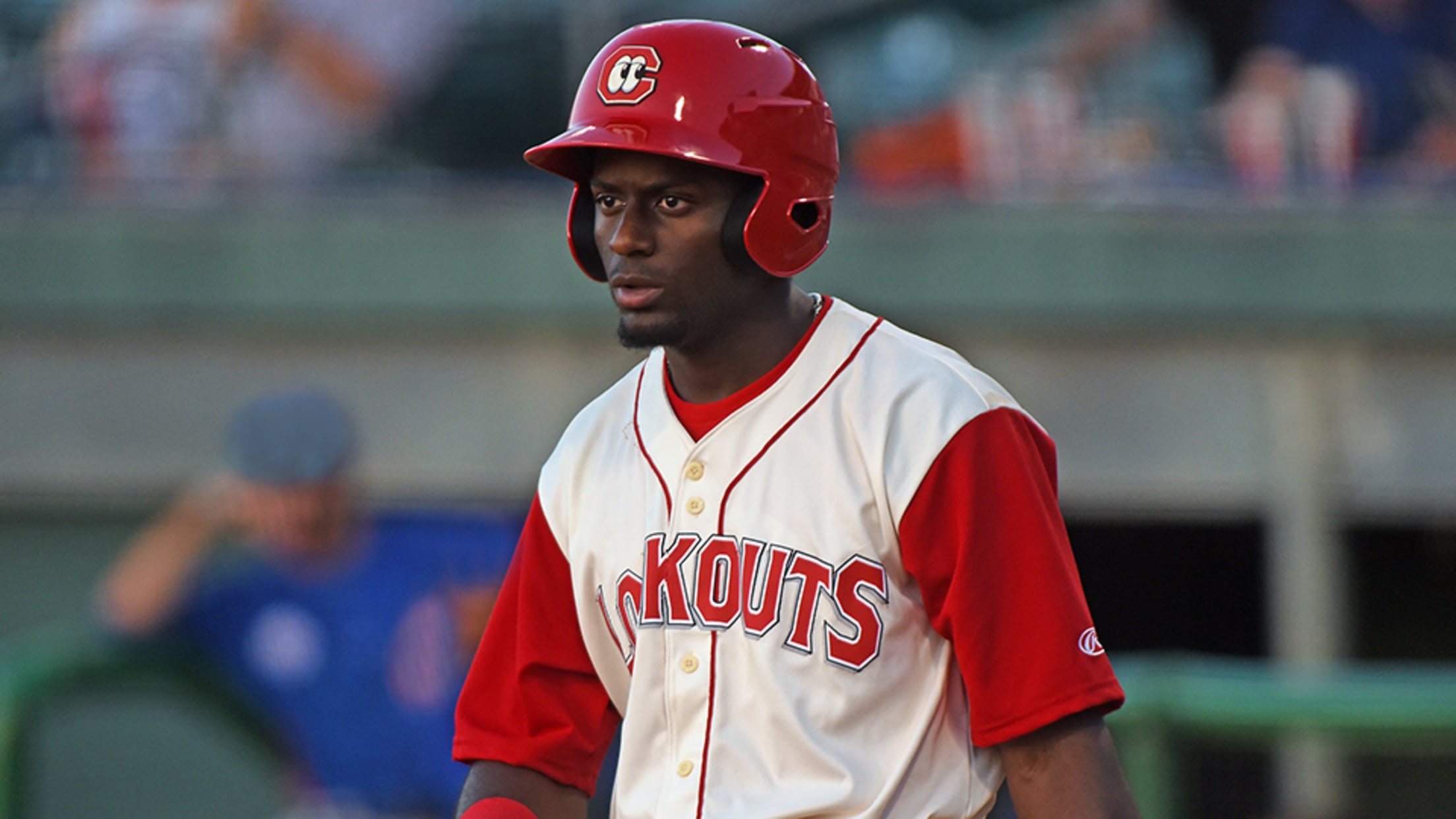 With the countdown getting ever closer to the Trade Deadline, Taylor Trammell is heading west in a three-team blockbuster. Baseball's No. 30 overall prospect was shipped from the Reds and landed with the Padres in the deal that involved Cincinnati acquiring hurler Trevor Bauer and the Indians getting five players, including
Rangers' Jung has debut to remember
First-round pick homers in first at-bat, adds two singles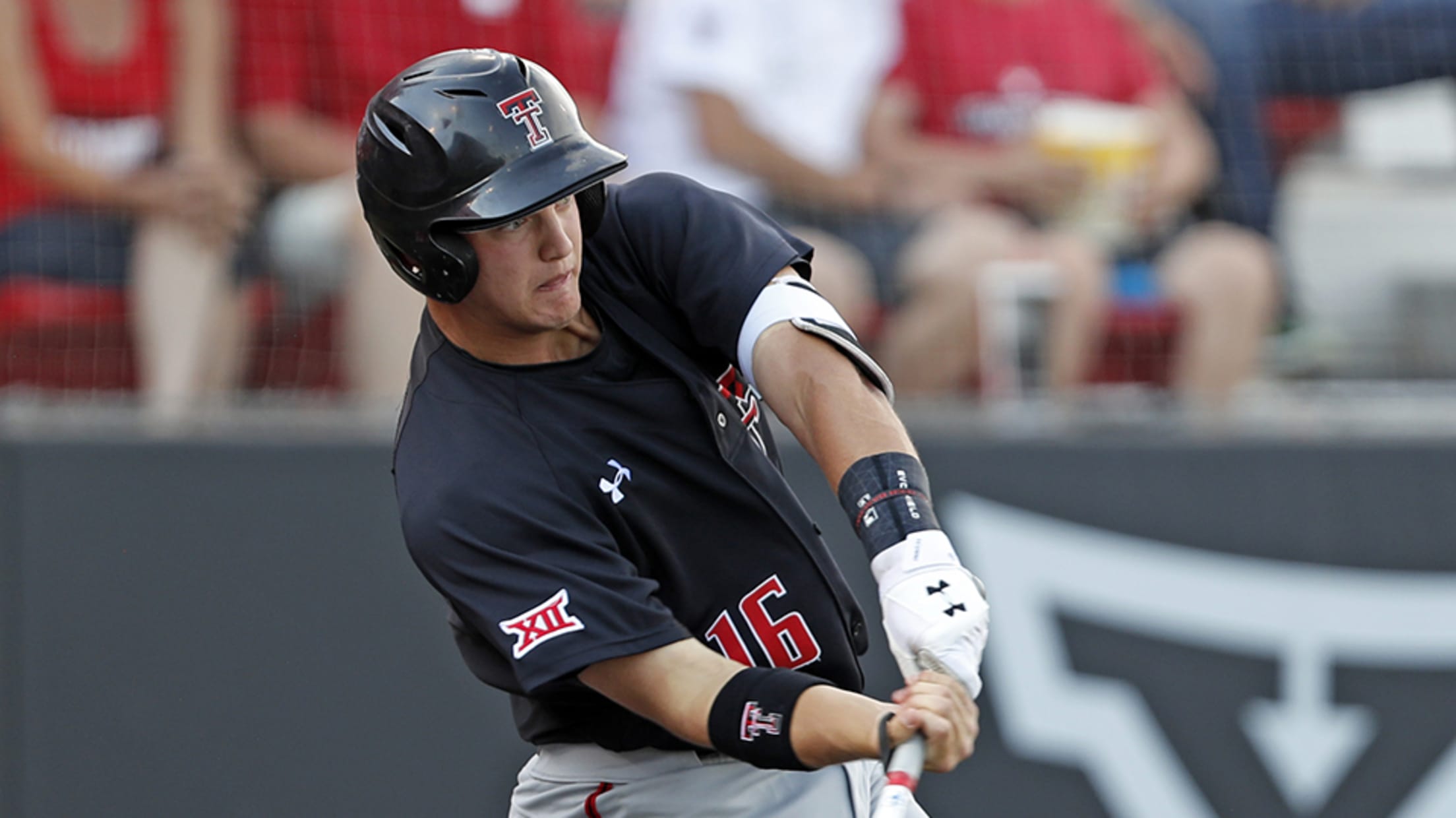 It's the first of what Josh Jung hopes will be many successful steps as he begins his professional career, but what a step it was.Texas' top pick in last month's Draft homered in his first Minor League at-bat and went 3-for-4 with three RBIs and three runs scored to lead
Dodgers hang on, win AZL championship
Four-run fifth inning holds up for first crown in seven years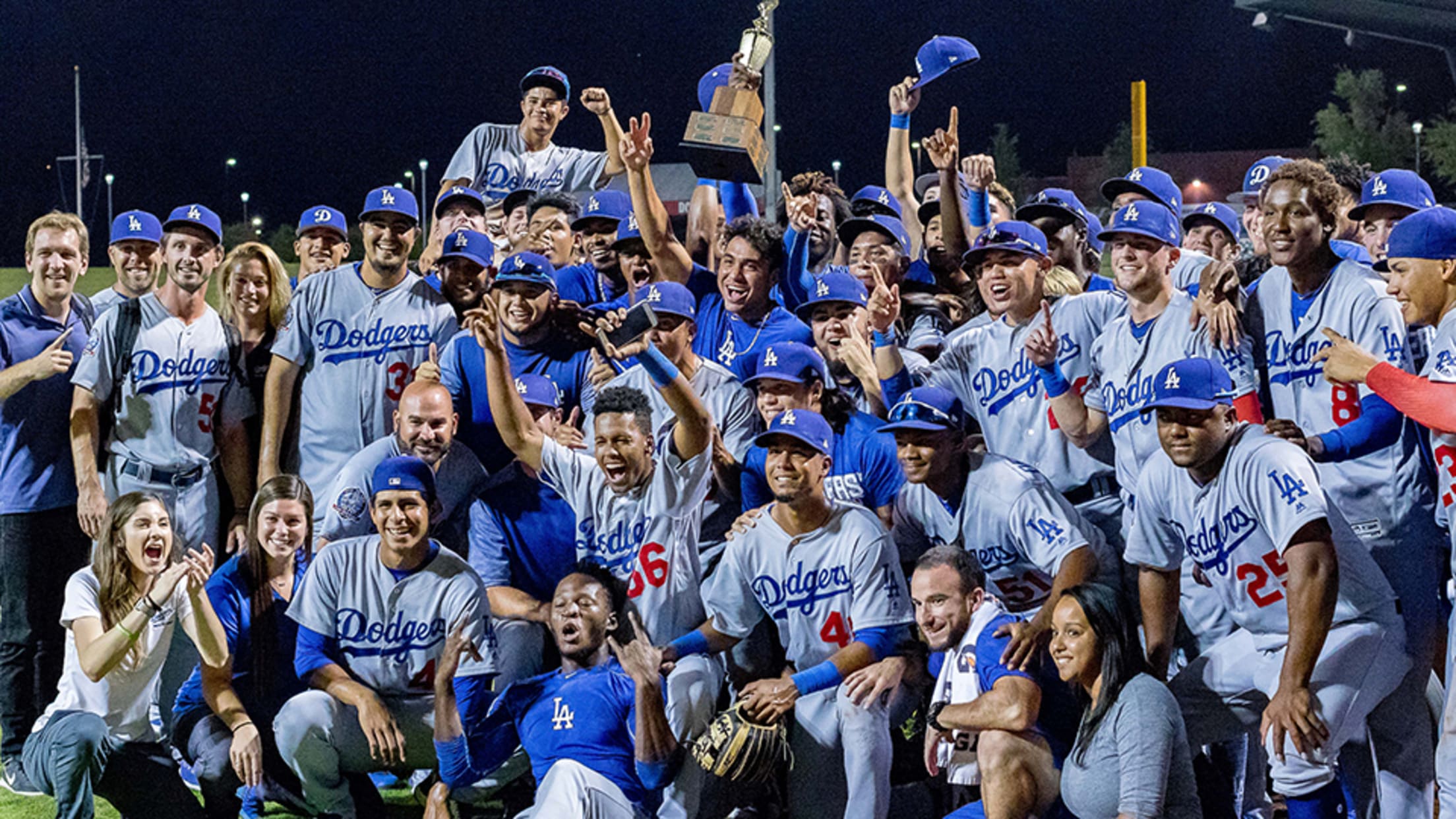 For the first time since 2011, the Dodgers are champions of the Arizona League.Sauryn Lao delivered a two-run triple in a four-run fifth inning that lifted the Dodgers to a 6-5 victory over the Cubs at Sloan Park in the decisive third game of the AZL Championship Series."We have an
Cubs take AZL Finals to the limit
Vargas pitches gem to force decisive third game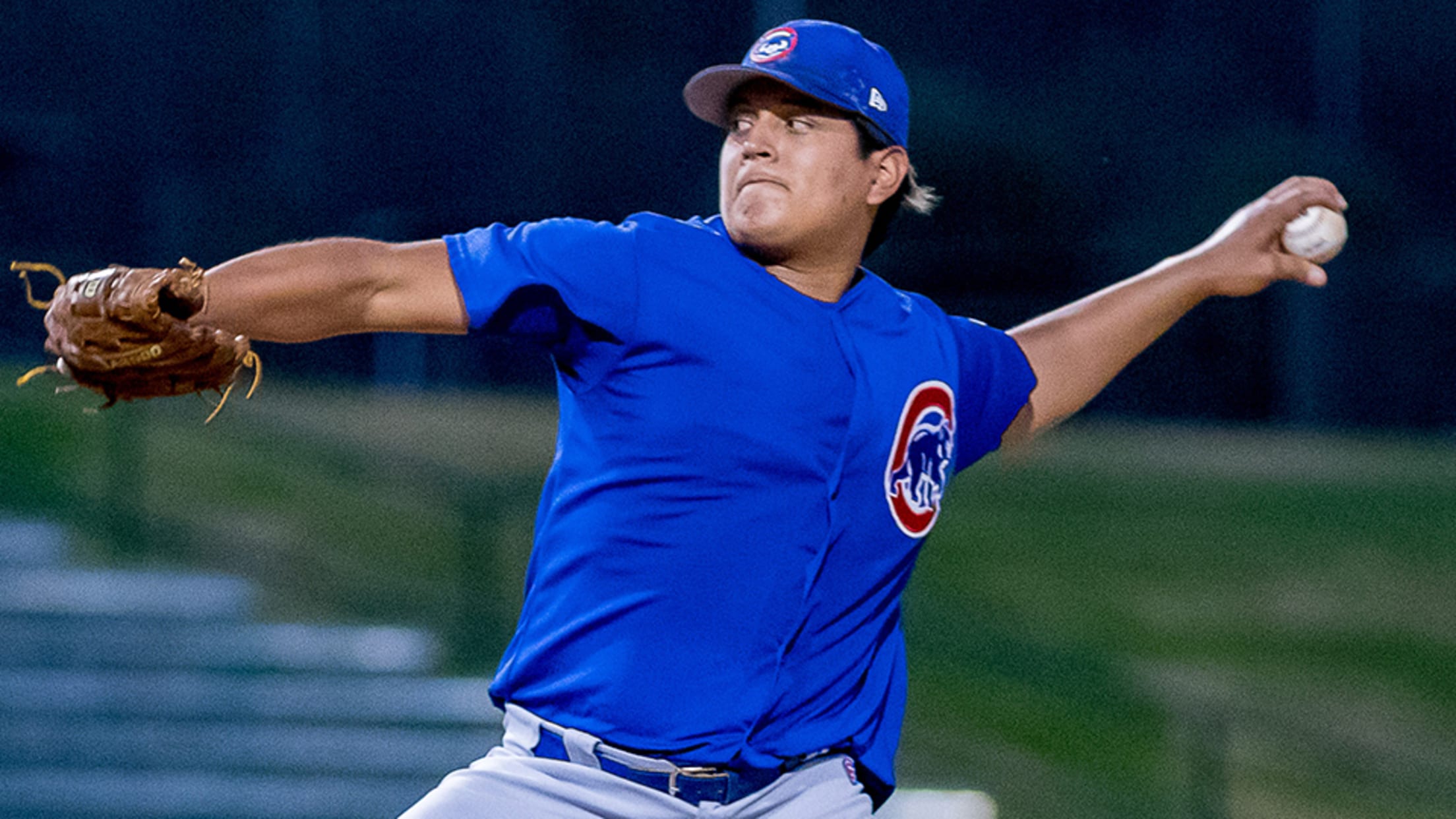 With their backs against the wall, the Cubs 1 needed a sterling performance to stay alive in Arizona League Championship Series. Didier Vargas delivered. The left-hander allowed two hits and struck out seven over 6 2/3 scoreless innings on Friday as the Cubs blanked the Dodgers, to even the best-of-3 Finals at
MVP Jerez leads 2018 AZL All-Stars
Indians slugger produced 14 homers, .937 OPS in 48 games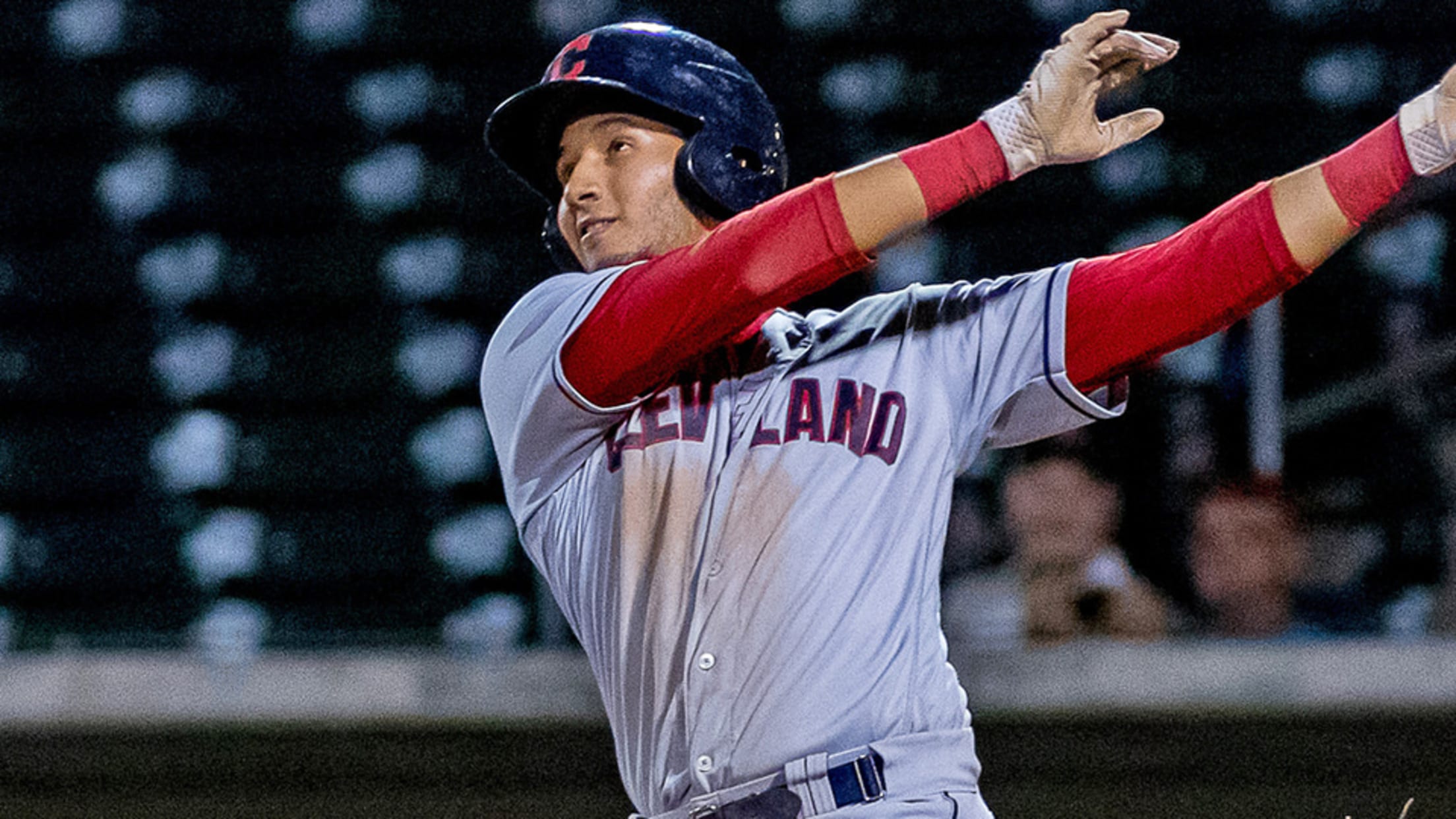 Indians outfielder/first baseman Miguel Jerez has been named Arizona League MVP and headlines the Rookie-level circuit's group of end-of-season All-Stars, the league announced Friday afternoon.Jerez leads the AZL with 14 homers, 101 total bases, a .577 slugging percentage and .303 isolated slugging percentage over 48 games with Indians 1, one
Dodgers move within win of AZL crown
Zabala paces offense with bases-clearing triple in six-run sixth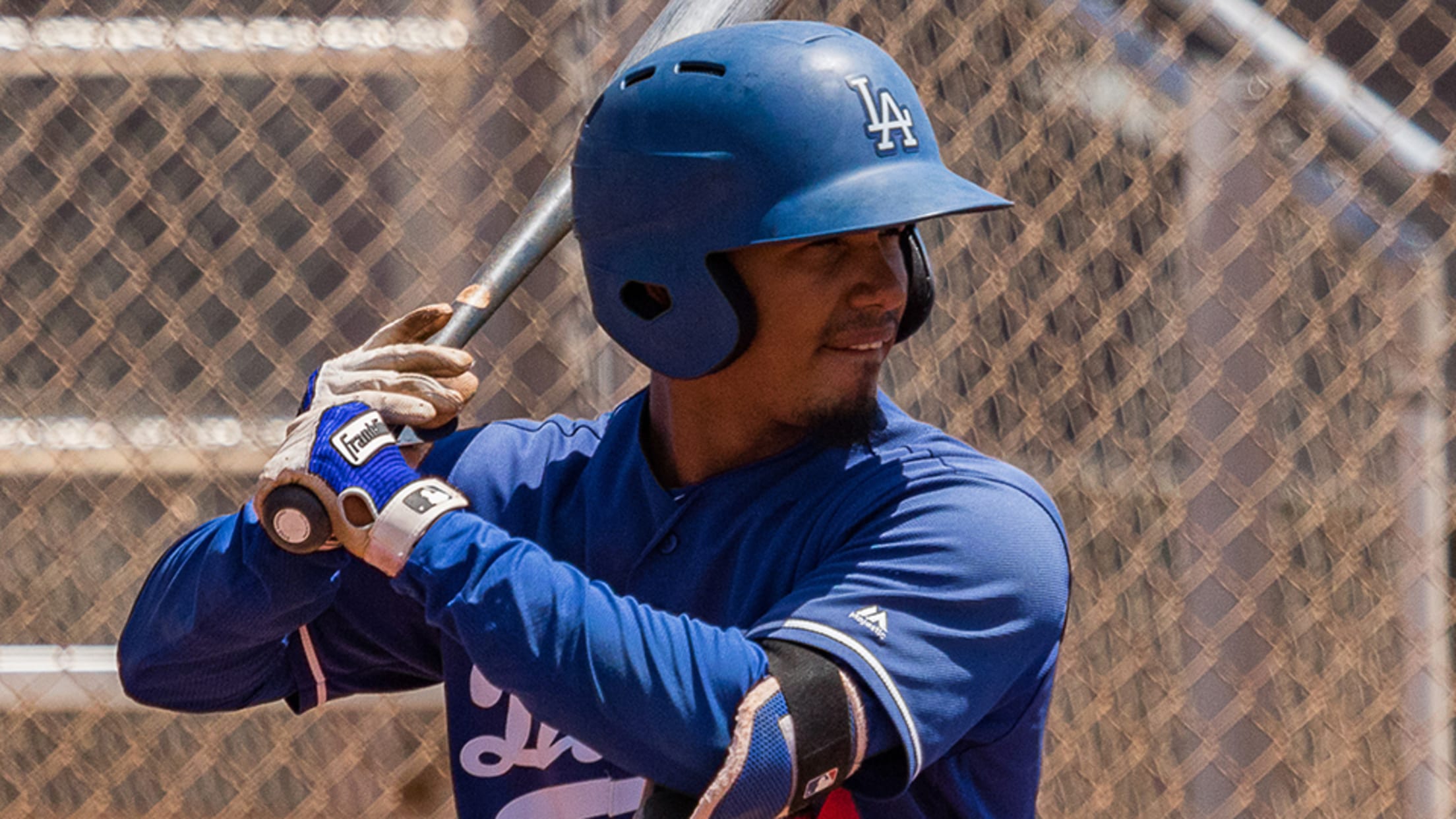 Perhaps the unlikeliest of heroes helped put the Dodgers on the brink of the Rookie-level Arizona League championship.Los Angeles catching prospect Juan Zabala delivered a three-RBI triple as the Dodgers plated six runs in the sixth to rally past the Cubs 1, 7-3, in the first game of the best-of-3
De Jongh belts Dodgers into AZL Finals
Outfielder collects career-high four hits during bid for cycle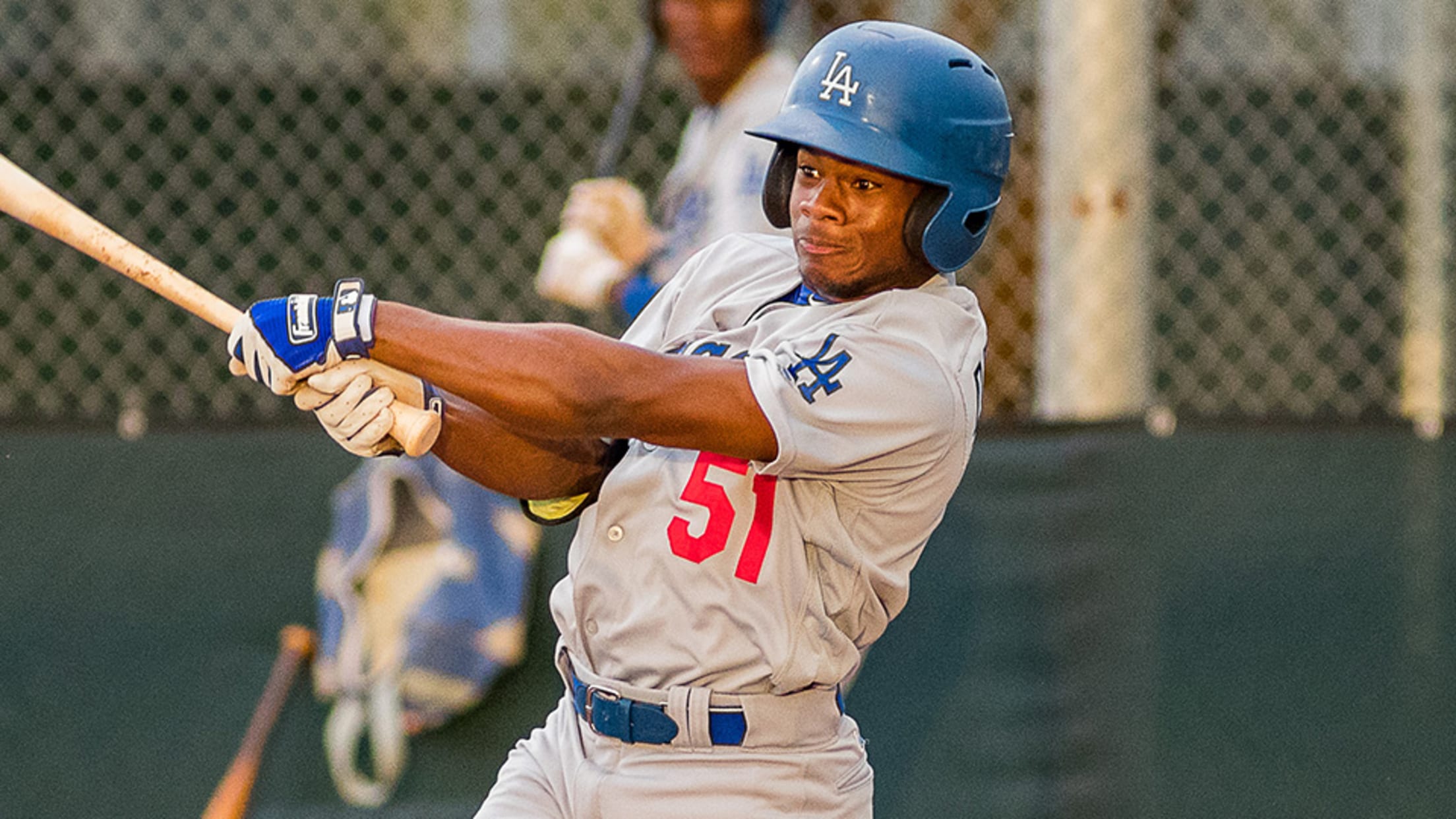 It wasn't the most glamorous professional debut for Aldrich De Jongh, but the payoff in his first postseason game made up for it.The Los Angeles outfield prospect finished a home run shy of the cycle while collecting a career-high four hits to help the Rookie-level Arizona League Dodgers rally past
Martinez powers Rangers into AZL semis
First baseman belts solo homer, singles and scores three runs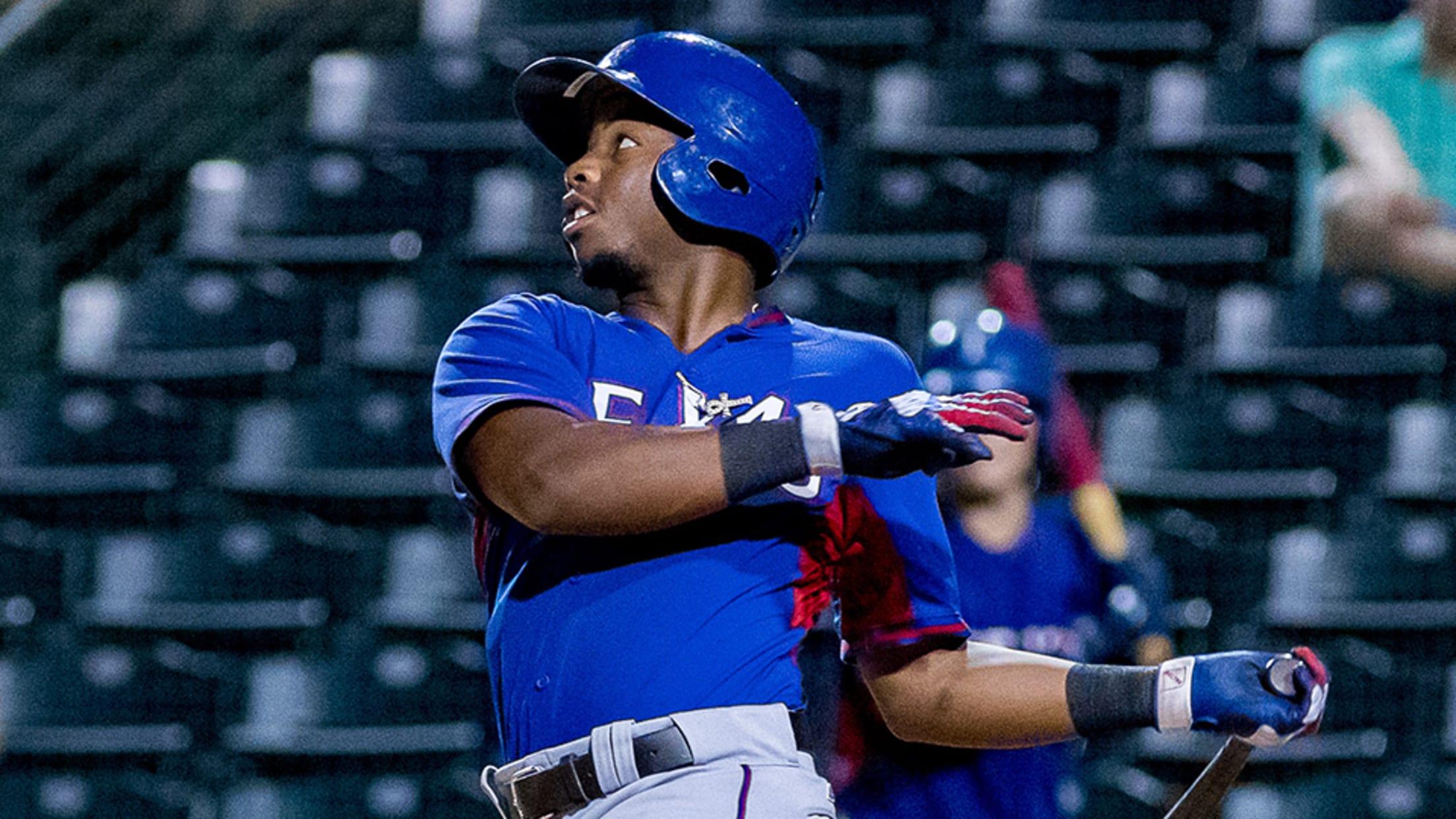 Stanley Martinez's first playoff action in the United States mimicked his terrific stateside debut.The first base prospect homered, singled and scored three times as the Rangers defeated the Indians 1, 7-4, in 12 innings to advance to the Arizona League semifinals on Tuesday night at Goodyear Ballpark.The teams combined for
AZL White Sox trio combines on no-hitter
Unearned run scores but Herrera, Burdi, Cabrera earn milestone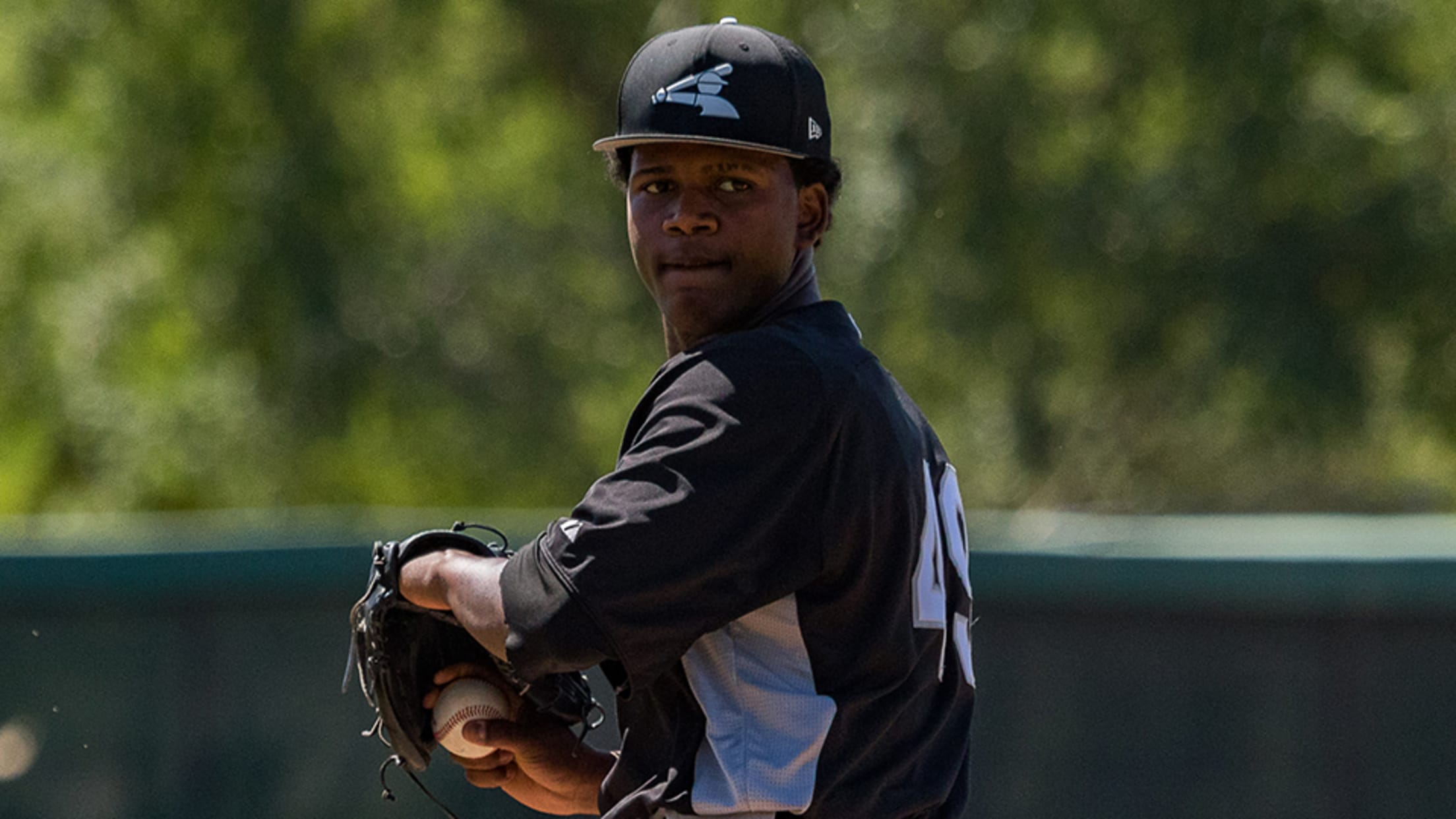 What do three pitchers, seven innings and one run scored equal? A no-hitter, of course. Despite giving up an unearned run in the seventh, starter Brayan Herrera, White Sox No. 17 prospectZack Burdi and Mauricio Cabrera combined for the feat as the Rookie-level Arizona League White Sox topped the AZL Brewers,
Varsho singles to cap interrupted cycle
D-backs No. 5 prospect completes feat on AZL rehab stint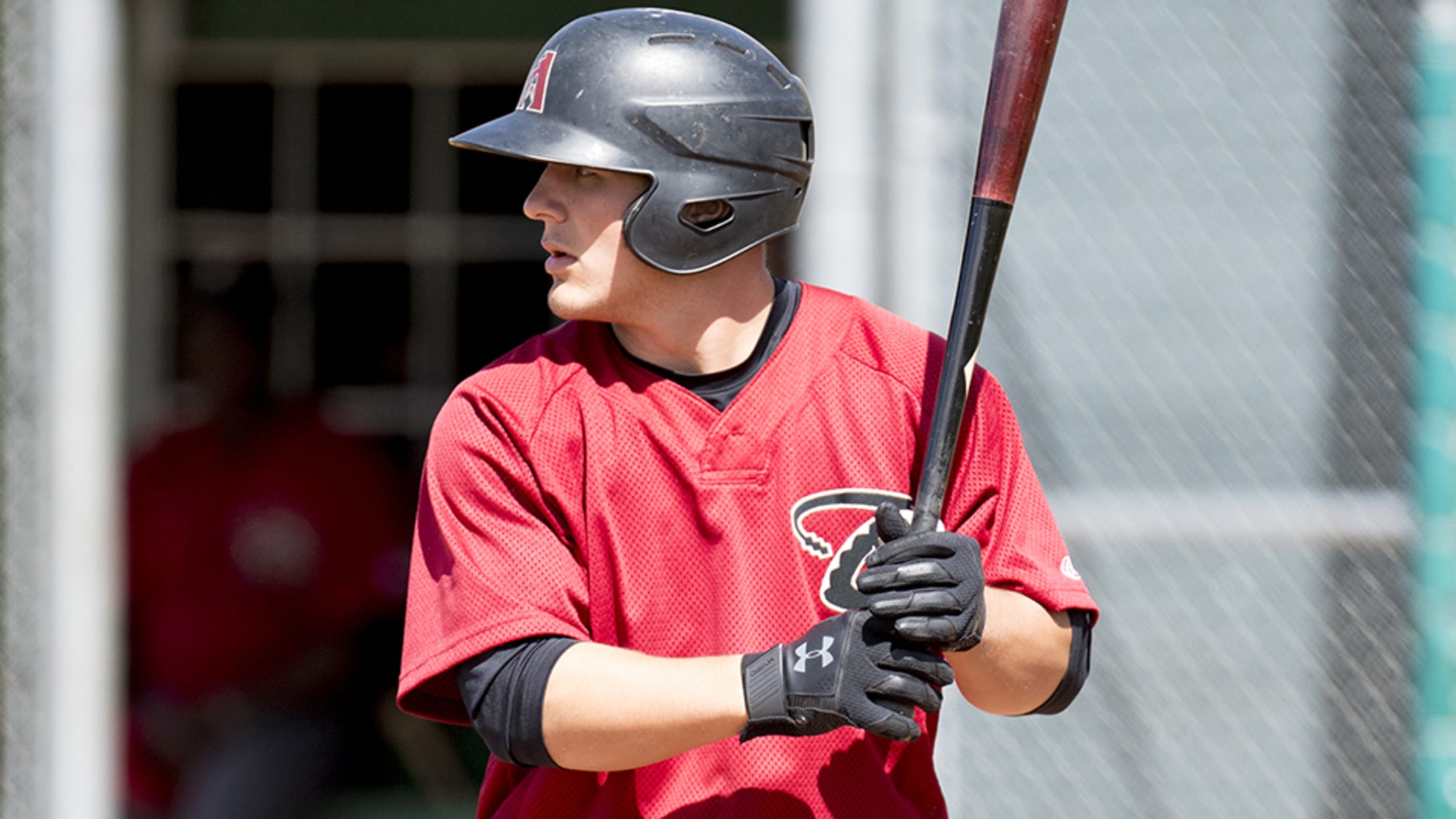 Barely a year into his professional career, Daulton Varsho remains several steps away from realizing his Major League dream. That didn't stop him from teasing what he can offer while rehabbing in the Diamondbacks' back yard.The D-backs' fifth-ranked prospect hit for the cycle, scored three times and drove in a run
Cubs' Hoerner a force in pro debut
24th overall Draft pick triples, doubles, scores three runs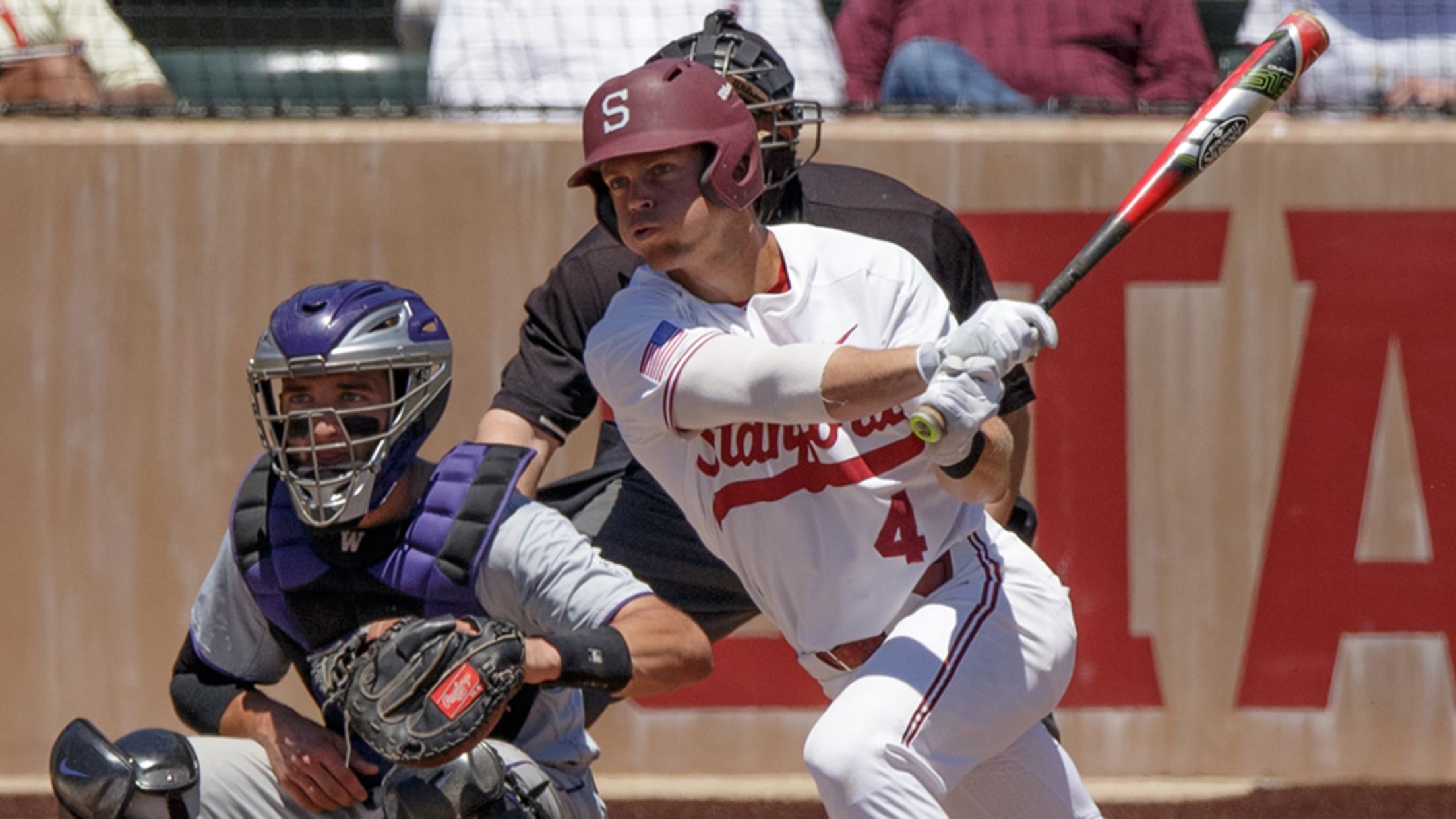 Just a week after he signed a contract that included a $2.7 million bonus, Nico Hoerner got to work. And based on the earliest returns, the Cubs have to be thrilled with their investment.The first-round pick in this month's Draft tripled, doubled, reached base four times, scored three runs and
Luzardo returns after tragedy at alma mater
A's No. 6 prospect reports to camp after school shooting vigil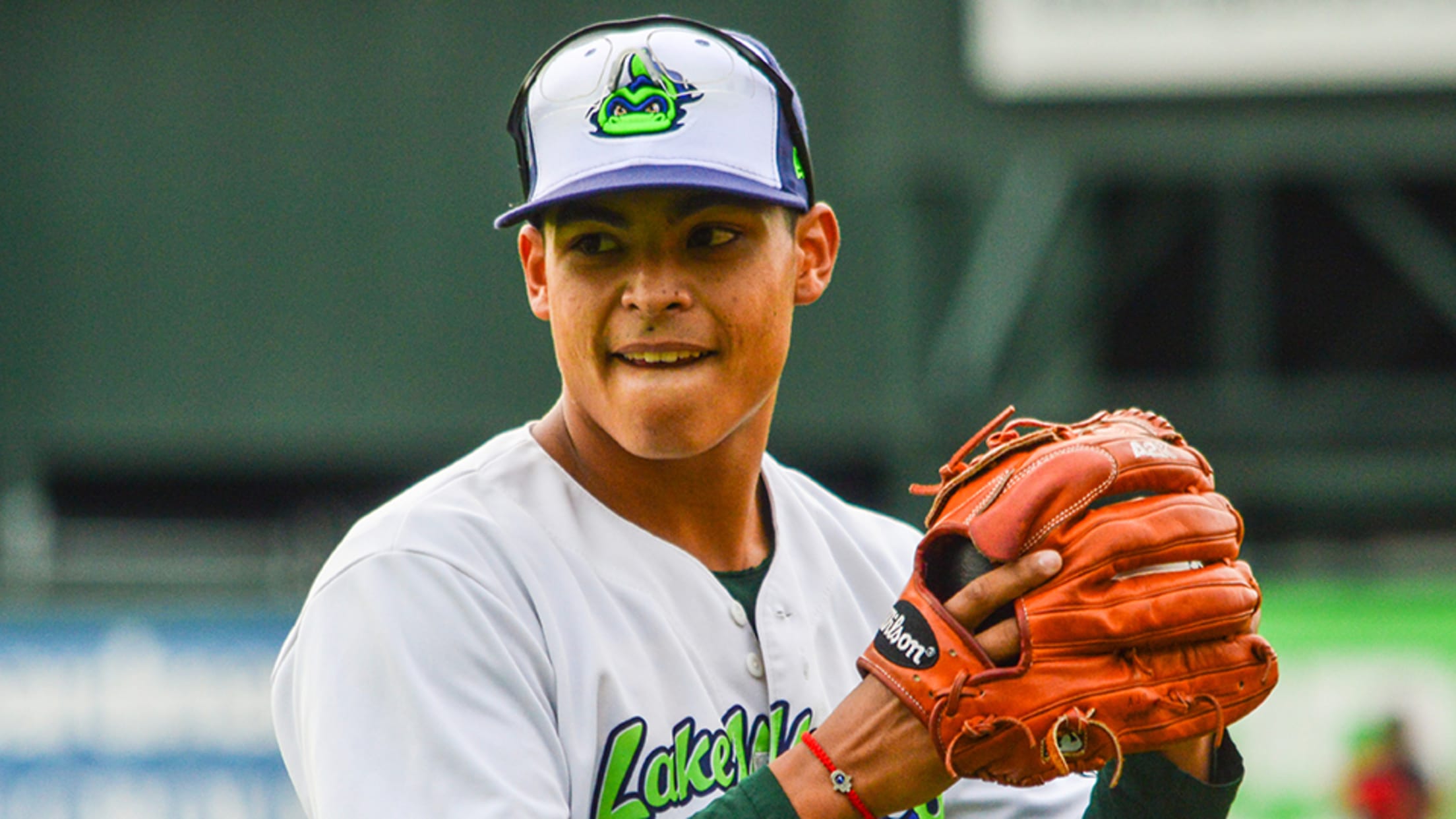 A's pitching prospect Jesus Luzardo arrived at the team's facility in Arizona, on Saturday, two days after attending a vigil at his Florida alma mater, where 17 people were killed when a former student opened fire on campus.Luzardo intended to work out at Marjory Stoneman Douglas High School in Parkland,
Twins acquire outfielder Pearson from Angels
Catcher Banuelos obtained from M's for international slot money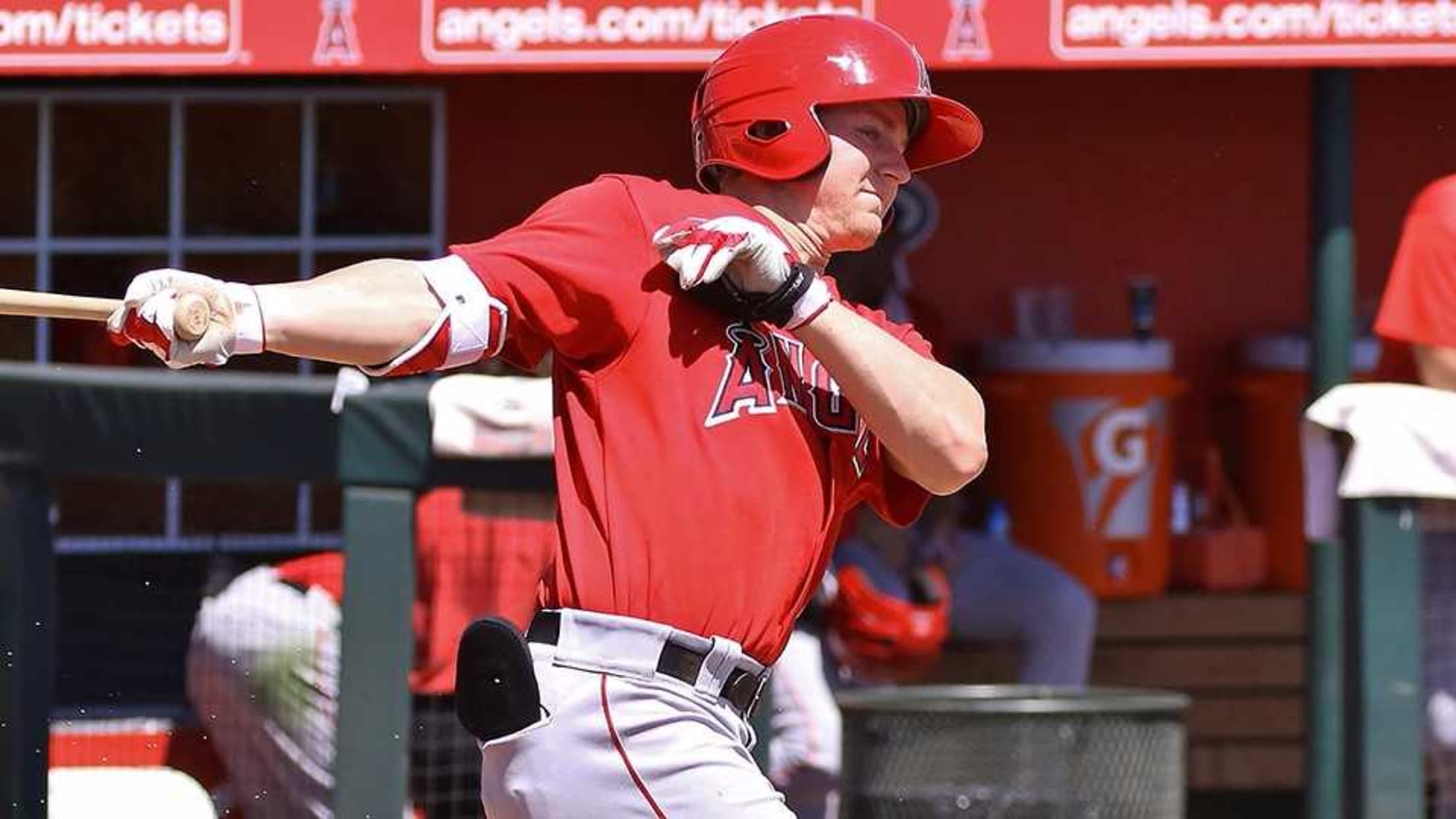 Even though they are no longer in the running to sign two-way prospect Shohei Ohtani, the Minnesota Twins are not content with sitting on the sidelines.The Twins made a pair of trades on Wednesday, acquiring outfielder Jacob Pearson from the Angels and catcher David Banuelos from the Mariners, sending each
Offense clicks as Cubs roll to AZL title
Zinn finishes with five hits, four RBIs in three-game series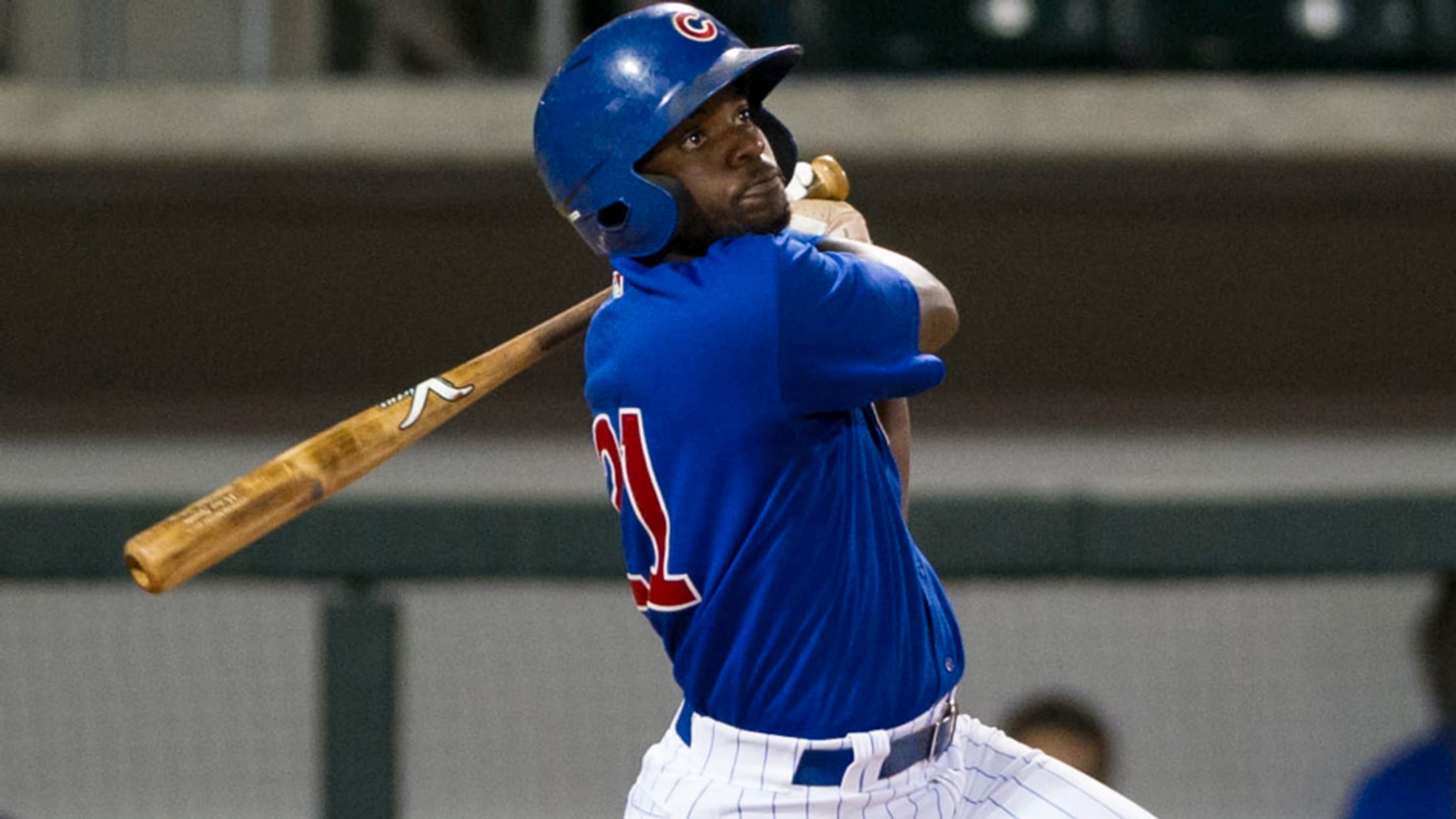 The Rookie-level Arizona League Cubs began the year at the bottom of the East Division. Not only did they turn things around, but they rule the circuit. The Cubs completed their worst-to-first season with a 13-3 victory over the Giants in the third game of the Arizona League Championship Series on
McPherson, Giants pull even in AZL Finals
Second baseman plates two, scores go-ahead run in ninth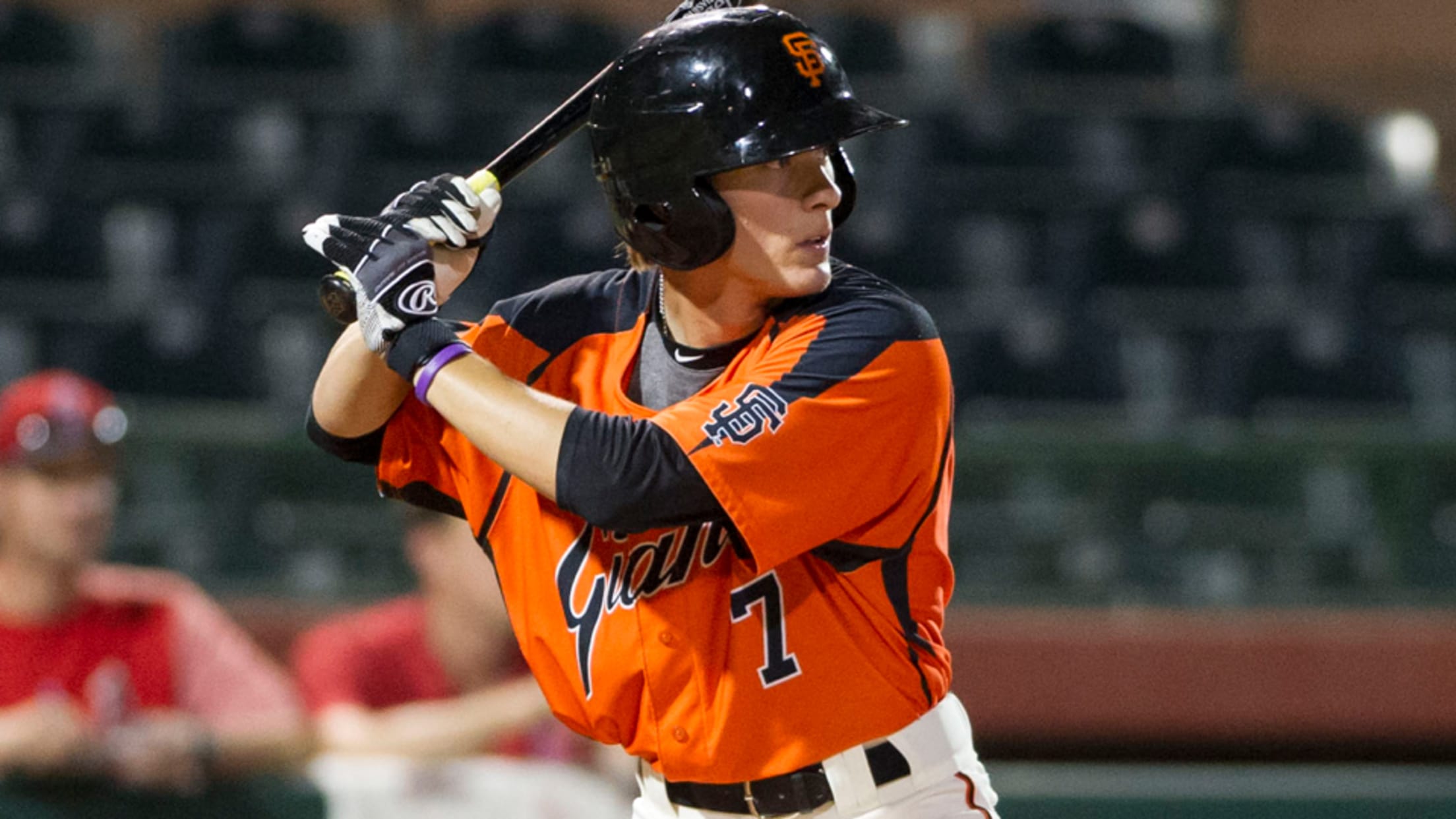 When Kyle McPherson reached second base with one out in the ninth inning on Wednesday night, he was sure he was bound to score."With our lineup, so many guys execute," he said. "You look down our bench, you know every guy can get it done. There was no doubt."San Francisco's
Zinn delivers for Cubs in AZL Finals opener
Shortstop collects three hits, three RBIs over last three innings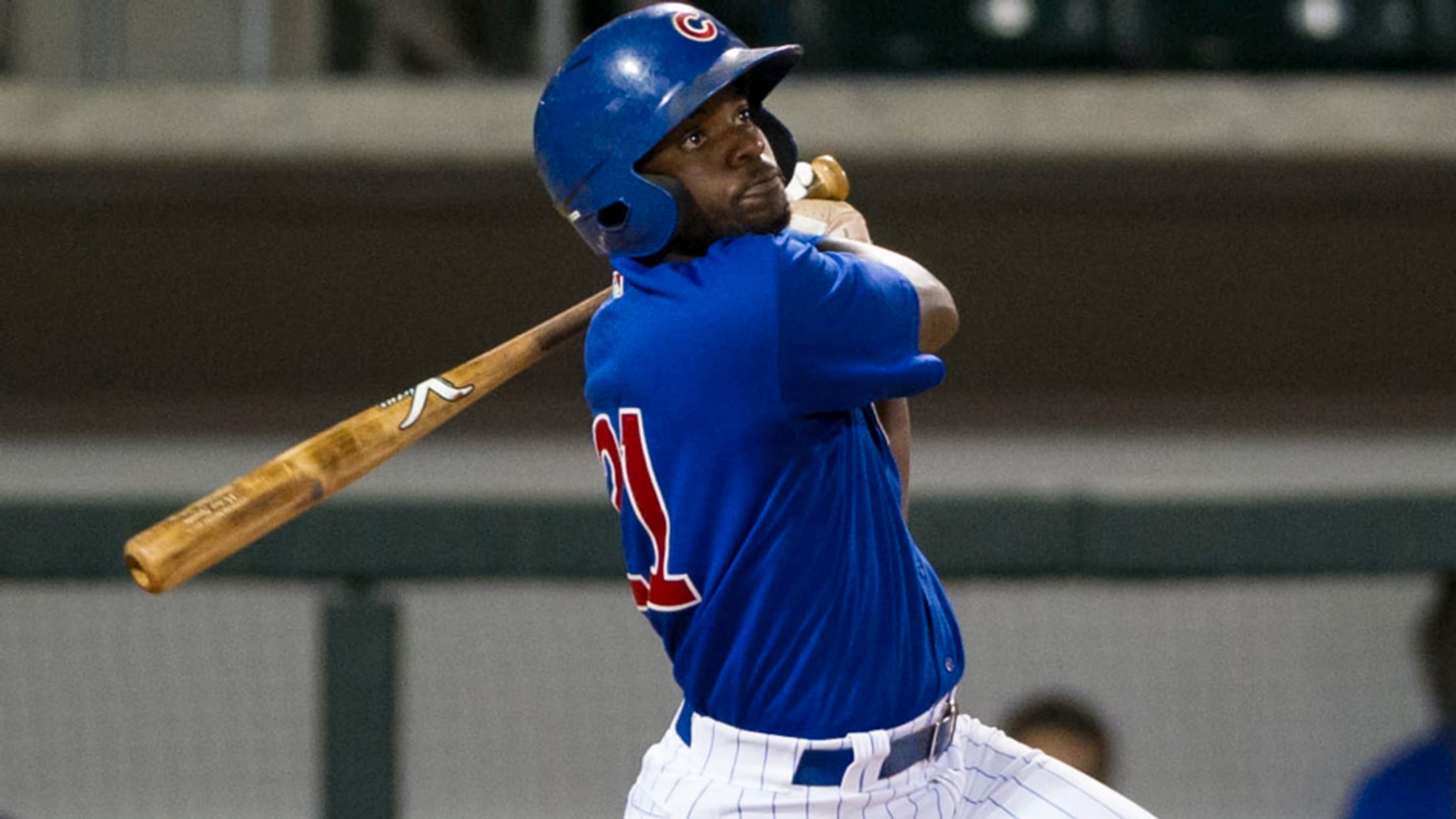 Delvin Zinn helped his teammates come back from a last-place first-half finish in the Arizona League East to take the division in the second half, so he wasn't surprised when they pulled off a more abbreviated comeback in the opener of the best-of-3 Championship Series."We needed it. We were really
Gonzalez leads Rookie-level Giants to Finals
Second-rounder doubles, tallies three RBIs to help sink Rangers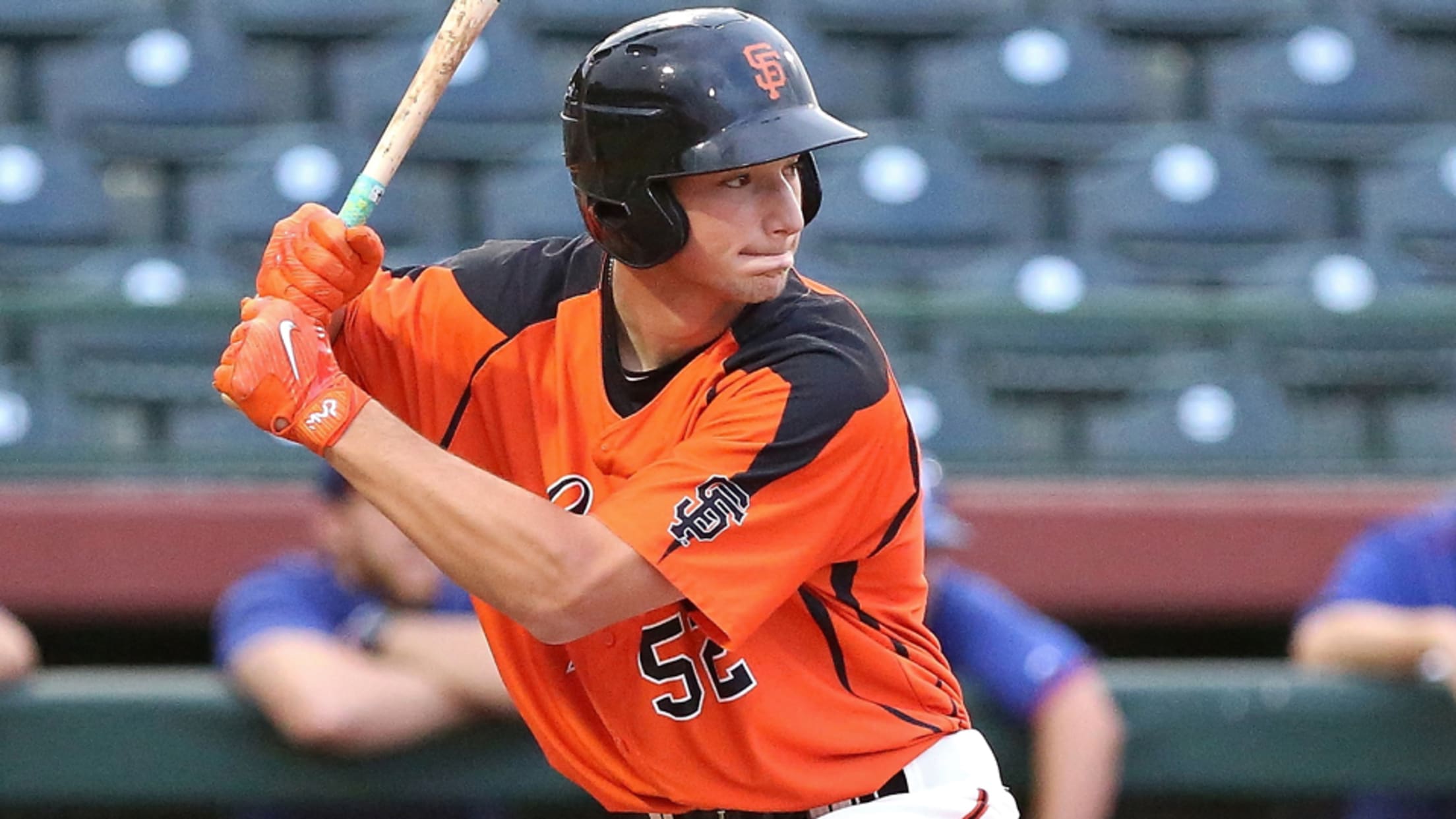 Just over two months after making his professional debut, Jacob Gonzalez has helped his team punch a ticket to the Arizona League Championship Series. Not only that, but he got to do it in front of his father, Luis Gonzalez, one day after the five-time Major League All-Star turned 50."He
Balego powers Cubs into AZL semifinals
Infield prospect homers, doubles, plates two in playoff opener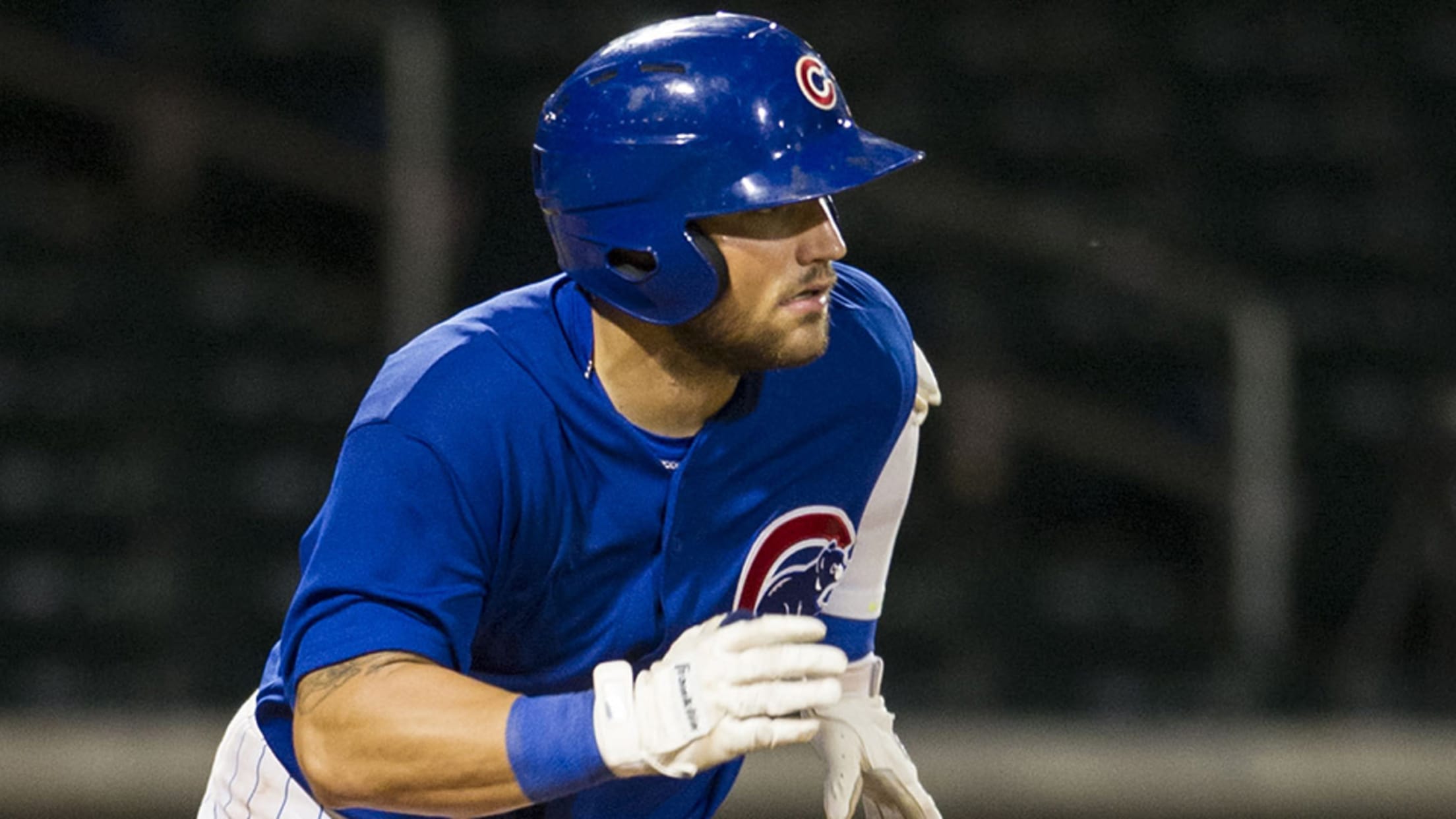 As professional debuts go, Cam Balego enjoyed a solid season in the Rookie-level Arizona League.His first exposure to playoff baseball went even better.
Mendez in hospital after getting hit by pitch
Struck in chest, Brewers prospect in critical, but stable condition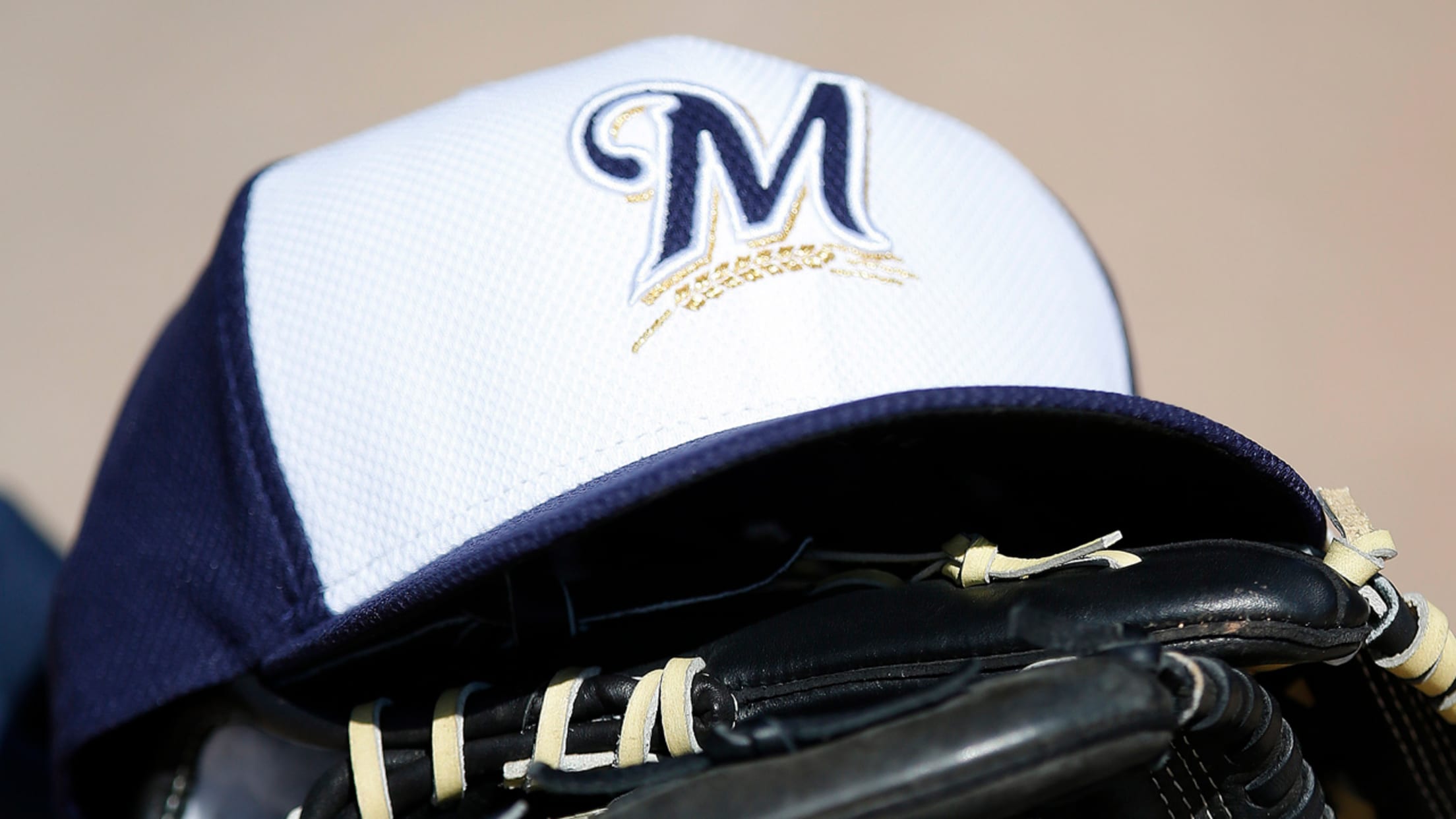 Milwaukee Brewers prospect Julio Mendez is in a Phoenix-area hospital in critical, but stable condition after he was hit by a pitch and "suffered a cardiac event" during Saturday night's game in the Rookie-level Arizona League, the Brewers said in a statement."All of our thoughts and prayers are with Julio