Carolina Micro Brews Thirsty Thursday™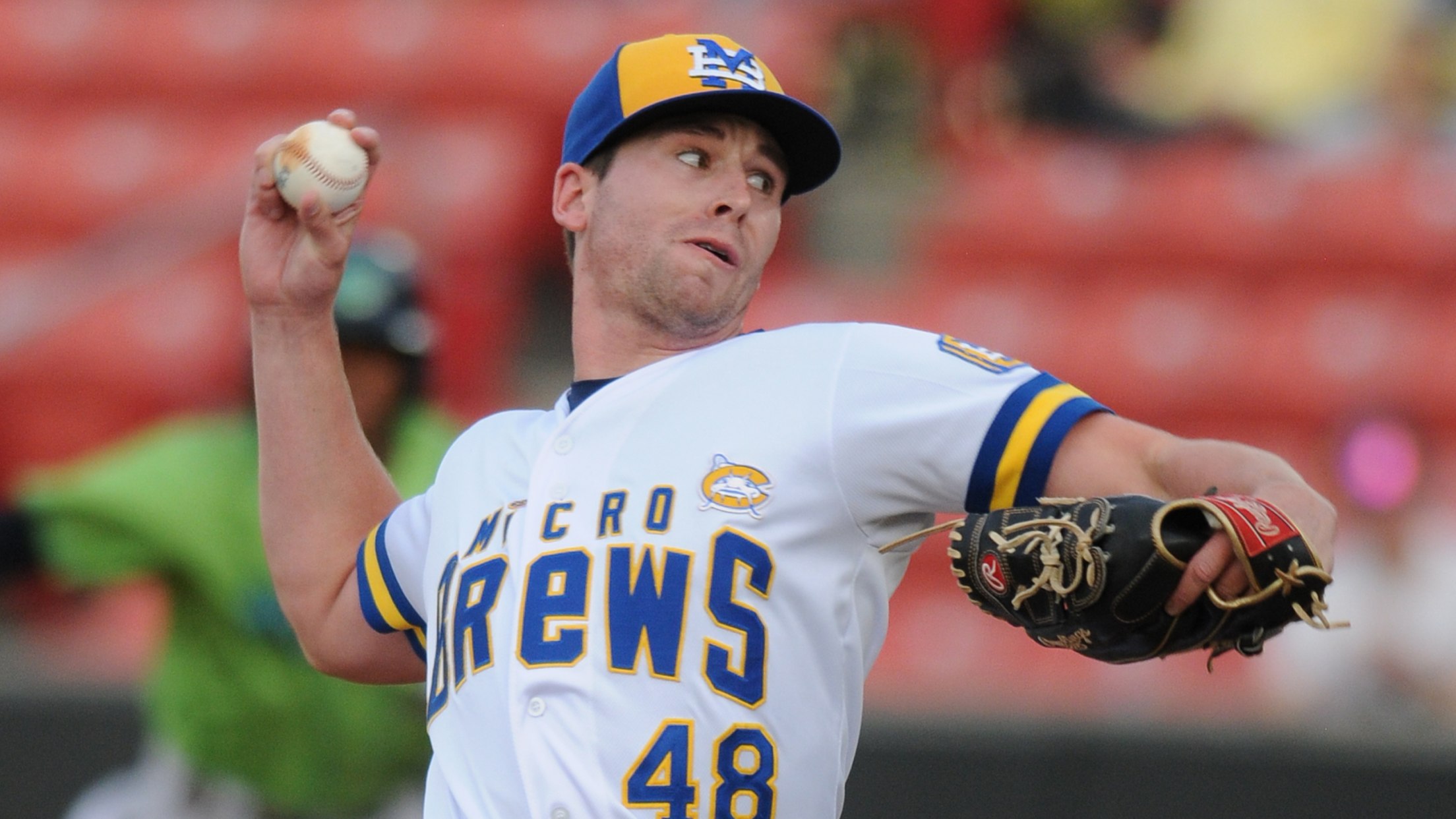 Brannon Jordan - 2022 Carolina Mudcats (Trey Joyner - Carolina Mudcats)
ZEBULON - Highlighted by $3.00 beer specials, Thirsty Thursday™ is back this season with food and drink specials, special prizes, and unique themes for each Thursday home game this season. Thirsty Thursday™ is presented all season long by Long Beverage. This Thursday will see the Mudcats play as the Carolina
ZEBULON - Highlighted by $3.00 beer specials, Thirsty Thursday™ is back this season with food and drink specials, special prizes, and unique themes for each Thursday home game this season. Thirsty Thursday™ is presented all season long by Long Beverage.
This Thursday will see the Mudcats play as the Carolina Micro Brews, paying homage to the Milwaukee Brewers (parent club of the Mudcats) and local craft beer culture in North Carolina. First pitch is at 7:00 p.m., gates will open at 6:00 p.m.
Thursday's food and drink specials will include 12-ounce cans of Sierra Nevada Hazy Little Thing IPA for just $3.00, and a meal combo featuring 12-ounce Sierra Nevada Hazy Little Thing IPA and the Milwaukee Special bratwurst for $12.00. Thirsty Thursday™ also features half priced 20-ounce Pepsi products (excluding Gatorade).
This Thursday's game will also feature a Sierra Nevada prize pack for one lucky fan at Five County Stadium.
For the full schedule, visit www.carolinamudcats.com/schedule. Single-game tickets, season ticket packages, and mini plans are all on sale now at www.carolinamudcats.com, (919) 269-CATS (2287), and the Five County Stadium front office in Zebulon.
The Carolina Mudcats are the officially licensed Carolina League, Class-A, affiliate of the Milwaukee Brewers. First established in 1991, the Mudcats have provided affordable family fun for over 30 years at Five County Stadium in Zebulon, N.C. Follow the Mudcats online at www.carolinamudcats.com, and on social media at facebook.com/carolinamudcats, twitter.com/carolinamudcats, tiktok.com/@carolinamudcats and instagram.com/carolinamudcats.